If your dream is to love your job and travel the globe, you can do both as a travel nurse. The role referred to as travel nursing is in high demand due to the ever-changing needs of today's healthcare environment. Travel nurse recruiters desire skilled and flexible registered nurses (RNs) who can dedicate their time to multiple hospitals or clinics. Along with a growing desire to hire qualified professionals, the job also offers lucrative pay and a chance to visit different states and countries, all while earning valuable experience. So, the average Travel Nurse Salary is $88,320 per year.
The key to enjoying your travel nursing job is to pick the right role for you. Learn more in this guide about how to determine which assignments are best for your professional goals. Soon, you will be ready to pack up your nursing shoes and stretch scrubs and head for your favorite destinations while making a difference in your career field.  
Work with Reputable Employers
Before you apply to become a traveling nurse, it is important to find the most respected employers and recruiters in the field. The reputable roles for travel nurses will usually require licensed, registered nurses who have a minimum of 12-18 months of bedside experience in an advanced care clinic or hospital. Some specialties are in more demand than others, so feel free to search for roles requiring experience in high demand nursing specialties such as emergency room care, labor and delivery or dialysis. 
The hospital or recruiter may ask you if you are available to fill staffing shortages in various locations across the country. You may even work for an employer who staffs for international travel. While you will help care for patients in hospitals that are experiencing seasonal shortages or have a lack of qualified RNs in their area, you may also find a role filling short-term nursing assignments. 
Most jobs will run for a few months at a time. Some nurses will have the ability to renew their contract with the facility, while others will travel to another location or take time off before returning to the workforce. Talk with your prospective employer about their expectations and how often you will fill a patient care role. If you feel uncomfortable with communications or interviews, find another qualified company to help you with your search. When in doubt, colleagues and professional organizations are excellent resources for finding the best employers. 
Consider Your Ideal Work Environment
When you are ready to find a job as a travel nurse, tell your recruiter where you would like to work. If you are interested in beautiful scenery or vacation destinations, be sure these locations are available to you. Some roles may also be regional, which means you can easily visit family, explore a new state or enjoy a change of pace. Exploring PRN travel nursing jobs can be a great option for nurses seeking flexibility in their assignments. These roles allow you to work on a per diem basis, giving you the opportunity to choose when and where you want to work, making it easier to incorporate travel and personal time into your schedule.
Another important detail is compensation. Travel nursing salaries are competitive and may also include healthcare and dental benefits, 401(k) and housing stipends. Some employers will offer perks like meal stipends, bonuses and reimbursements for travel expenses to help make your efforts worthwhile. 
Finally, look for those companies who offer flexibility in choosing a role and support if you do not enjoy one of your first temporary roles. If you do not feel comfortable with a recruitment company or employer, look for a new one. There are plenty of opportunities available in the field and openings will continue to grow.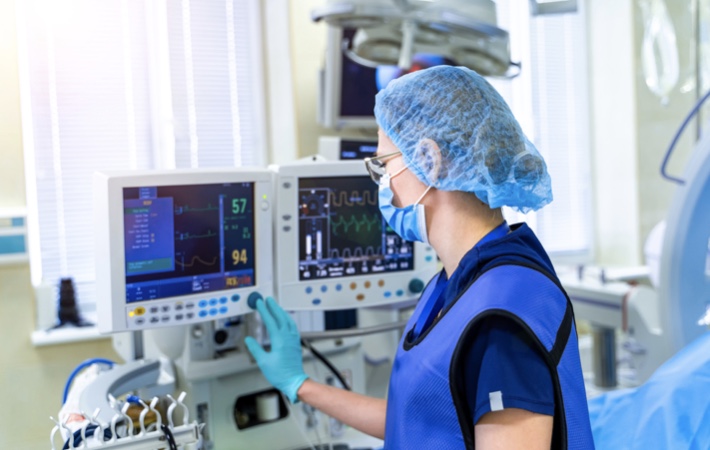 Source: Terelyuk/Shutterstock.com 
Find Out Where You Are Eligible to Work
If you plan on becoming a travel nurse in multiple states, it is important that you are eligible to work in them before you take a new role. The best way to begin is to research your options on getting a compact RN license. Some states are a part of what is known as the Nurse Licensure Compact (NLC), which is a coalition of states that work together to increase access to care by hiring travel nurses. 
Since these states have agreed on a set of standards for their nurses, they are able to maintain public protection at the state level while allowing qualified and licensed RNs to work in between states. The NLC can help you expedite the licensure process, as long as you are eligible for a transfer from your current state. If your state is not a part of this compact, you may have other options. Contact your state nursing licensure board for more information.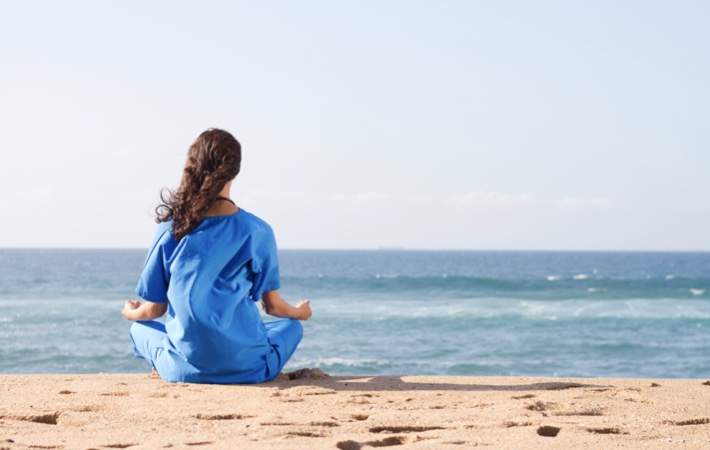 Source: michaeljung/Shutterstock.com
Make a Difference as a Travel Nurse
It is rewarding to make a difference as a travel nurse. It is also a unique and profitable career choice. The exciting news is the role is in your hands. Decide where you want to travel and how you want to care for patients. By preparing your home and family beforehand and packing as smart as possible, you will make the process of travel nursing both convenient and enjoyable. 
It always helps to pack light, so look for athletic nursing shoes in a neutral color. Buy a pair or two of sneakers that are comfortable, durable and resistant to wear-and-tear. If you want to bring a casual shoe with you, nursing clogs are easy to slip on and off while traveling. They also match with most types of scrubs. Speaking of nursing scrubs, consider purchasing a few different uniforms in multiple solid colors. Mix and match shirts and jackets with your favorite scrub pants. 
Lightweight stethoscopes are perfect for traveling by car, train or plane. Personalized stethoscope and penlight sets can help you keep your belongings secure while you roam. Consider keeping your personal identification and nursing credentials on a lanyard so you do not lose them. Ask your employer or recruiter about their tips. Many facilities have handbooks for new hires that will help you get acquainted with the role. 
No matter where you end up, you will discover a rewarding career that will positively impact you for a lifetime. Soak up the scenery, enjoy the changing environments and make note of what you learn along the way. Your experiences will help you to educate your fellow nurses and step into new roles in the future.