There is some good news and bad news when it comes to online DJ courses. The good news is, thanks to advances in music mixing software, you can actually learn to DJ without leaving the comfort of your home. (Even 20 years ago that wouldn't have been possible.)
The not-so-good news is, it's impossible to find a free online course that would actually be worth your time. On the other hand, though, the beauty of online courses is that they are more affordable than in-person classes. The tricky part is figuring out whether a certain course will be worth your money.
Fortunately for you, here's an extensive compilation of six time-tested courses that are worth your while (in no particular order).
Not enough time at your disposal to try them out? Free some of it up by using the do my homework for me services and/or cutting down on partying. Who knows, maybe you'll be the next Armin van Buuren?
1. DJ Courses Online
Platform

: DJ Courses Online

Led by

: DJ TLM

Cost

: $19 per month

Level

: beginner to advanced
The first entry on this list is not one course but a collection of 14 of those, available at a single monthly subscription fee. They come at an affordable price tag, but that's not to say they lack in quality.
What's more, they're there to take you all the way from your first steps in DJing to advanced skills – unlike those online courses that cover only the basics and then leave you be. What's more, materials get updated every week.
As for the topics covered, you can choose courses on DJ essentials and advanced techniques, as well as software-specific ones (Serato, Ableton Live, Traktor, Mixed in Key). And, there's also a course on career tips!
In addition to choosing a great course to help you learn, you need DJ equipment. The DJ controller serves as the heart and soul of any DJ setup, offering a multitude of features and functionalities that enhance the overall performance and creativity. Djequipmentinfo.com is a great source of information that shares expertise and assistance to help navigate the intricate world of DJ gear. I highly suggest you start with the 
DJ Controller: Detailed Beginners Guide
 article for a comprehensive starter guide on DJ Controllers.
2. Questlove Teaches Music Curation & DJing
Platform

: Masterclass

Led by

: Questlove

Cost

: $180 per year (Masterclass subscription)

Level

: beginner
Yes, Questlove has his own online course! Consisting of 12 lessons, it runs for a total of three hours. It's packed with the know-how of this iconic DJ who's also a Grammy winner, by the way.
This online course covers the DJ workflow from organizing and pruning to planning your set and the mixing itself.
3. Crossfader
Platform

: Crossfader

Led by

: Jamie Hartley

Cost

: between $85 and $185 per course

Level

: beginner to advanced
It's impossible to choose just one of Crossfader's courses because they're all great but were created for different purposes. There are 7 DJing hardware- or software-specific programs you can choose from, like Rekordbox, Traktor, and Serato. These programs consist of 2 to 4 courses.
As for the cons, Crossfader doesn't provide any subscription option. Each course has to be purchased individually. That means paying a hefty sum if you want to go all the way from a beginner to a pro.
4. How to Become a DJ
Platform

: Udemy

Led by

: Ross Palmer

Cost

: $149.99

Level

: beginner
This online course is a bestseller on Udemy, and it's for a good reason. It's got 11 hours of video material, and the instructor is an industry pro ready to share the secrets and know-how of his profession.
It consists of four sections and requires no previous experience. You'll go from learning the basics of DJing to a DJ's toolkit to advanced techniques. It's also up to date on the latest developments in the field, unlike some other Udemy courses.
5. Noiselab
Platform

: Noiselab

Led by

: a variety of Ableton Certified Trainers or producers, including STINT, Mark Burnett, Thavius Beck

Cost

: upward of $19 per month

Level

: beginner to advanced
Noiselab's subscription will grant you access to more than 300 tutorials on DJing. So, you're bound to find courses that match your current level and learning goals. For instance, there are courses on electronic music production, Ableton Live, and advanced sound design.
6. Armin Van Buuren Teaches Dance Music
Platform

: Masterclass

Led by

: Armin Van Buuren

Cost

: $180 per year (Masterclass subscription)

Level

: beginner
Another Masterclass course on the list, this one is taught by Armin Van Buuren. It's twice as long as Questlove's and covers such topics as building your home studio, creating a groove, mixing and mastering, and arranging. And, as a bonus, you'll get to know how to jumpstart your career in the industry!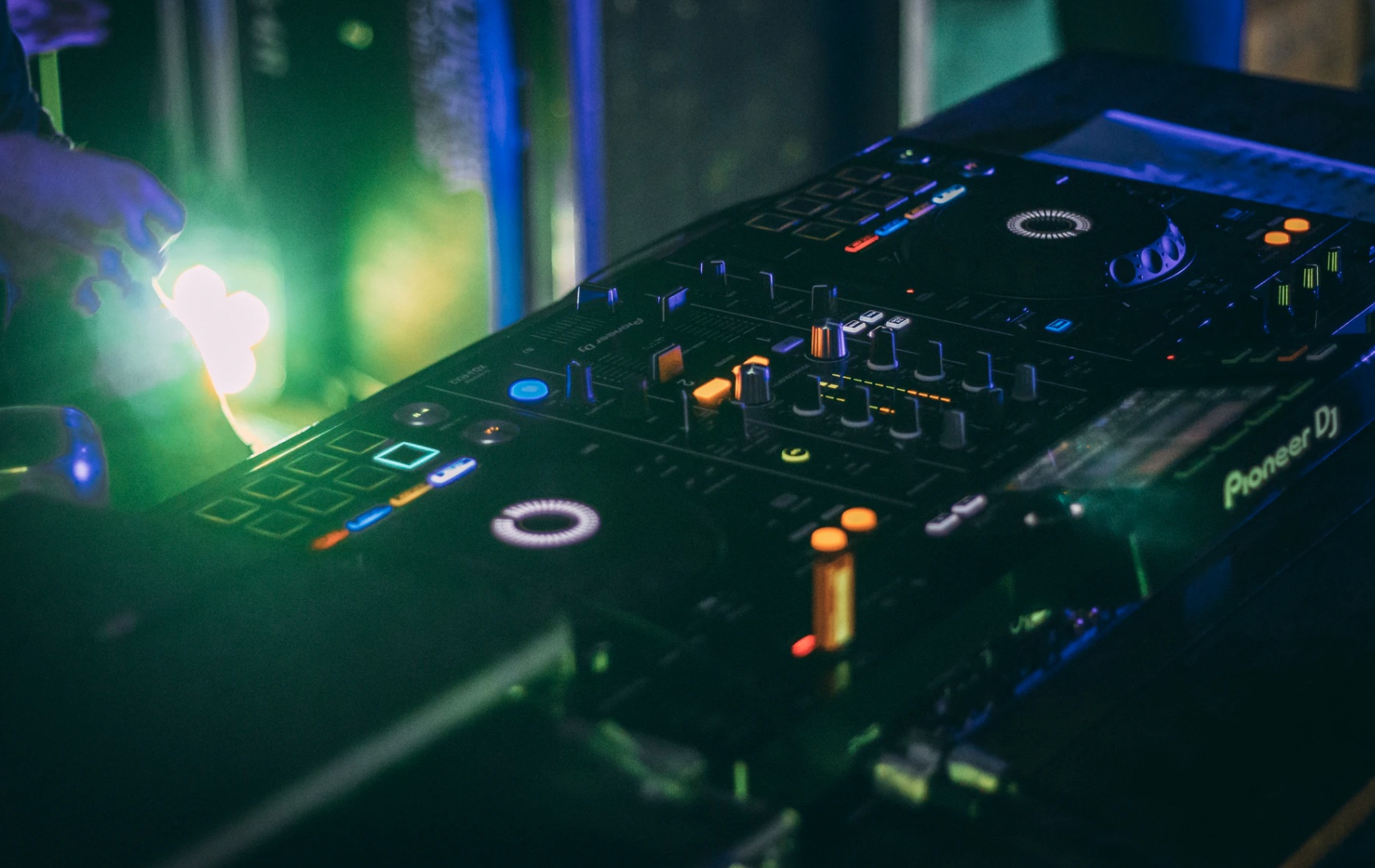 How to Choose the Right Online Course
If you can't figure out which course would be the best one for you, don't worry: it's only natural. There are too many options out there, even if you make sure to leave only the best ones in your choice pool.
So, here are six tips on how to make the right choice:
Do some research on the instructor

. Make sure it's a real pro you'll be learning from, not a fraud or a failed musician.

Make sure it's practice-focused

. Videos are the main medium for online learning, but you can learn to DJ only by practicing. Check if there are any assignments or projects included in the course.

Consider the workload & pace

. Most online courses are self-paced, with or without particular deadlines. If you're serious about learning to DJ, make sure you can handle the workload.

Assess your current level

. If you're not a beginner, make sure you won't get bored with the chosen online course. Take a look at the curriculum/table of contents and see how much of it you already know.

Check equipment & software requirements

. If you already have an idea of what hardware/software you're going to use, focus on courses designed specifically for those.

Test before buying

. Some platforms have a trial period; some offer free courses to prove they're worth your buck. In case there's no free trial, look for the refund policy – there must be one.