The health and safety of employees are an important part of any business. One way to ensure the health and safety of both your staff and your customers is by following these four easy steps for hygiene.
This post will provide you with 6 tips that your company should be following to ensure a healthy and safe workplace for all.
Office maintenance
Sanitation of the office space is one of the most important components in maintaining the health and safety of everyone in the office. The first thing you should do is to make sure that cleaners are properly trained on how to clean around materials that could cause harm or discomfort if they get contaminated. The cleaning staff should know the difference between a disinfectant and a sanitizer and why each is needed throughout the workday.
When you hire your cleaners, make sure that they talk with sanitation companies about how to be well informed on certain chemicals that will need to be used or not used during cleaning. It is important to let your employees know that you are taking this matter seriously so they do not have to worry about being exposed to toxic materials.
Furthermore, if you are worried that cleaning chemicals that are being used in your company are dangerous you can always turn to organic options. You can find companies that do organic commercial cleaning that can help your company use all-natural alternatives to chemicals that you are currently using. This will not only be safer for your employees but will also create a more aesthetically-pleasing environment.
Employees personal hygiene
Employees should also practice good hygiene in the workplace by washing their hands often with soap and water. They should be sure to do this after every restroom break, before taking a meal or food item from the refrigerator or microwave, and before returning to work after visiting the restroom. You can install hand sanitizer dispensers around the office to make it easier for employees to stay clean throughout the day.
It is also important that employees are mindful of their appearance when they are in front of customers or clients. If they have long hair or beards, they should keep them tidy and away from their face and mouth. Their clothes should be clean and they should refrain from wearing too much cologne so as to not overwhelm a customer with unpleasant scents when they walk in the door.
Take care of your furniture
Another component to consider is the type of furniture you are using in the office. For example, if you have carpeting installed make sure that it is correctly sealed and cleaned on a regular basis to avoid any fibers getting loose. Carpet has been known to be a huge cause of allergies and other health problems. If you want to prevent this from happening, make sure that you get allergen-resistant carpeting installed in your office space.
Additionally, if you have leather furniture in the office, it is important to keep it clean so as to avoid any buildup of bacteria or fungi that may potentially contaminate the air. Leather chairs should be cleaned as often as possible with a leather cleaner to prevent bacteria from entering the pores of the surface.
Organize deep cleaning a couple of times a year
Deep cleaning should be done every 6 to 12 months depending on how often the office is used. This will make sure that all surfaces are clean and sanitized thoroughly. For example, chemical odors can easily build up in carpets, air ducts, and fabrics. A good way to get rid of any unwanted smells is by using organic products or products that are specifically made for these types of jobs.
Additionally, it is important to have the carpets steam-cleaned at least once every year depending on how often the office is used. This will remove any dust or dirt that has collected in the fibers of the carpet over time. It will also prevent bacterial growth and give the office a more aesthetically-pleasing look.
Make sure your bathrooms are modern and maintained
Having modern bathrooms is also important to consider when creating the perfect office space for your employees. If your bathrooms are not up-to-date make sure you have spruced them up with new paint, tiles, and bath fixtures. Another thing to think about is making sure that the toilet seats are cleaned daily or whenever they have been used. This will prevent the bacteria from building up and causing a potential health issue.
Furthermore, it is essential to pay attention to the standard toilet dimensions when renovating your bathrooms. Adequate space ensures comfort and accessibility for employees of all sizes. By adhering to these guidelines, you not only prioritize their well-being but also create a professional and inclusive environment.
There are self-cleaning toilets currently on the market that are an innovative way to reduce the amount of work that janitors or cleaning staff have to complete. These toilets are being used often in public places because of the convenience they provide.
Improve the air quality
Poor air quality is another common problem that companies suffer from. Improving the air quality in your office can be as easy as installing a HEPA filter. These filters are able to eliminate up to 99.97% of contaminants that are tiny enough to slip through conventional filters. So, if you have an HVAC system installed in your office, make sure you get a HEPA filter installed to ensure the air you breathe is cleaner and healthier.
You can also ventilate your offices a couple of times a day, especially during the summer. Make sure that windows are open and that the air conditioning is turned off for a few hours to allow fresh air from outside to come in and take out any stale or polluted air inside your office space. Getting this done will help employees feel less tired and more energized throughout the day.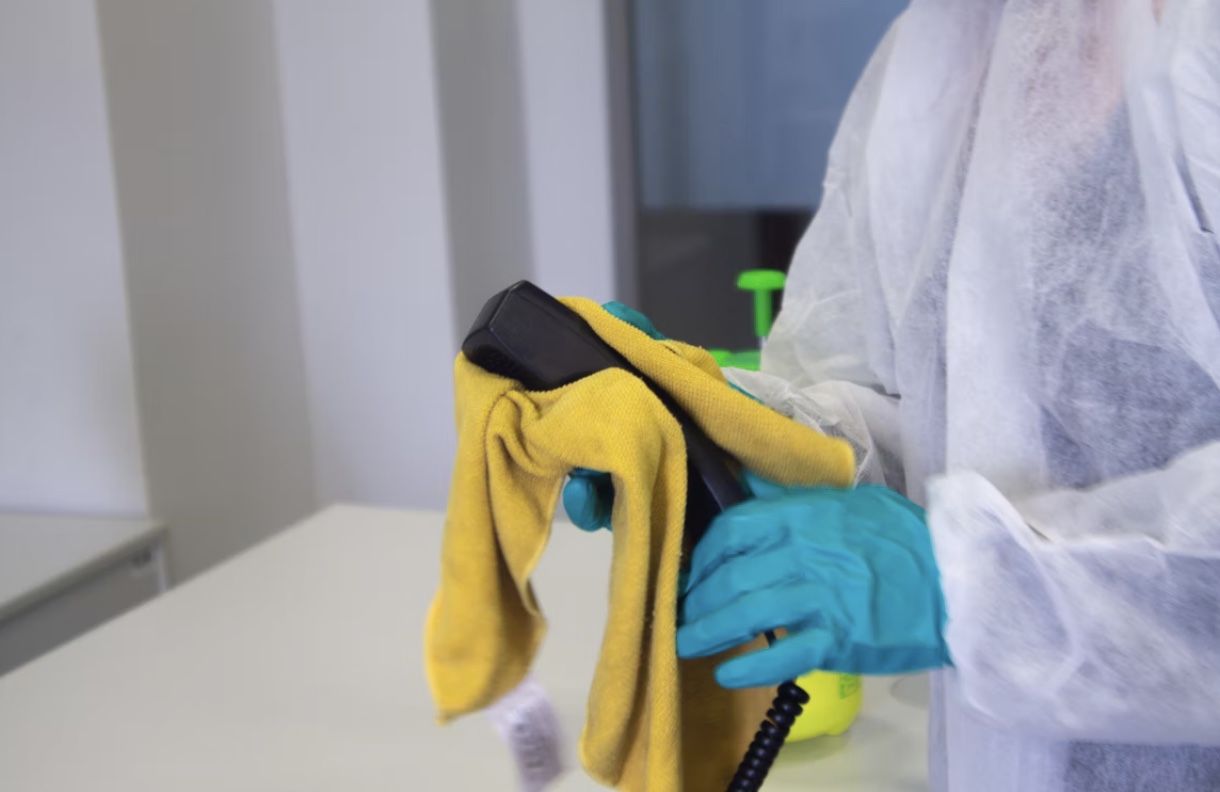 The office space you provide for your employees has a big impact on their health and well-being. The 6 hygiene tips that have been outlined should help guide you in creating the perfect environment for them to thrive in. Implementing these changes may seem like it will be an exhaustive undertaking, but they are worth the effort if it means improving employee morale! Hopefully, this post has been helpful in outlining what you can do to improve the cleanliness of your office.