It is no news that the world is going digital. Hence, everything goes down online. From learning, cooking classes, medical consultations, meetings, and even shopping. A few decades back, no one would have imagined that instead of walking into a shop to buy a specific commodity, people would be trusting enough to sit at home and simply place orders without doing so much research.
However, we cannot ignore that a walk-in store has some advantages over the new rave of online purchases. One advantage to consider is the unending trend on social media showcasing how people get lesser quality products than what they expected from vendors across the globe. This is usually caused by their mistakes while viewing specifications or the vendor being unable to keep to their end bargain.
For this reason and a host of others is what makes walk-in stores more reliable. Although the online market thrives at the detriment of the physical market, the importance of a physical store cannot be overemphasized. It always comes in handy and can never go extinct. As a vendor, you have no business owning a physical store if no one is walking into it because you pay rent and tax to maintain this store. This article aims to give tips on making more customers walk into your store so it can be as busy as a beehive.
How Do I Get More Walk-In Customers?
To have more people troop into your store, you have to make great efforts and put in many deliberate tactics that are convincing and impressive enough for people to trade the new rave of online shopping for your physical store. Below are a couple of examples.
1. Create attractive signage
There is no doubt that people are usually attracted to what they see. Having an attractive signpost hanging from your store, the beginning of the street, and in front of it is one if not the most significant step at making more people walk in. When you let your creative side loose by having professional signs around, people get to notice your store more and are "lured" to walk in and see if your store has what they need. It is totally on you to ensure that you have what you advertised.
2. Get Influencers On Board
We all get influenced by someone or something more than we like to admit. Getting influencers to come to your store, shop, talk about it, take pictures, and give positive reviews will boost your sales. It will undoubtedly have more people walking into your store to experience your services. Either because they need it for the clout and engagement, they could get it when they also visit where the influencers go or feel they might bump into their favorite influencer. Whichever reason brings them in. It is a plus to you and your store as you'll have more people walking in.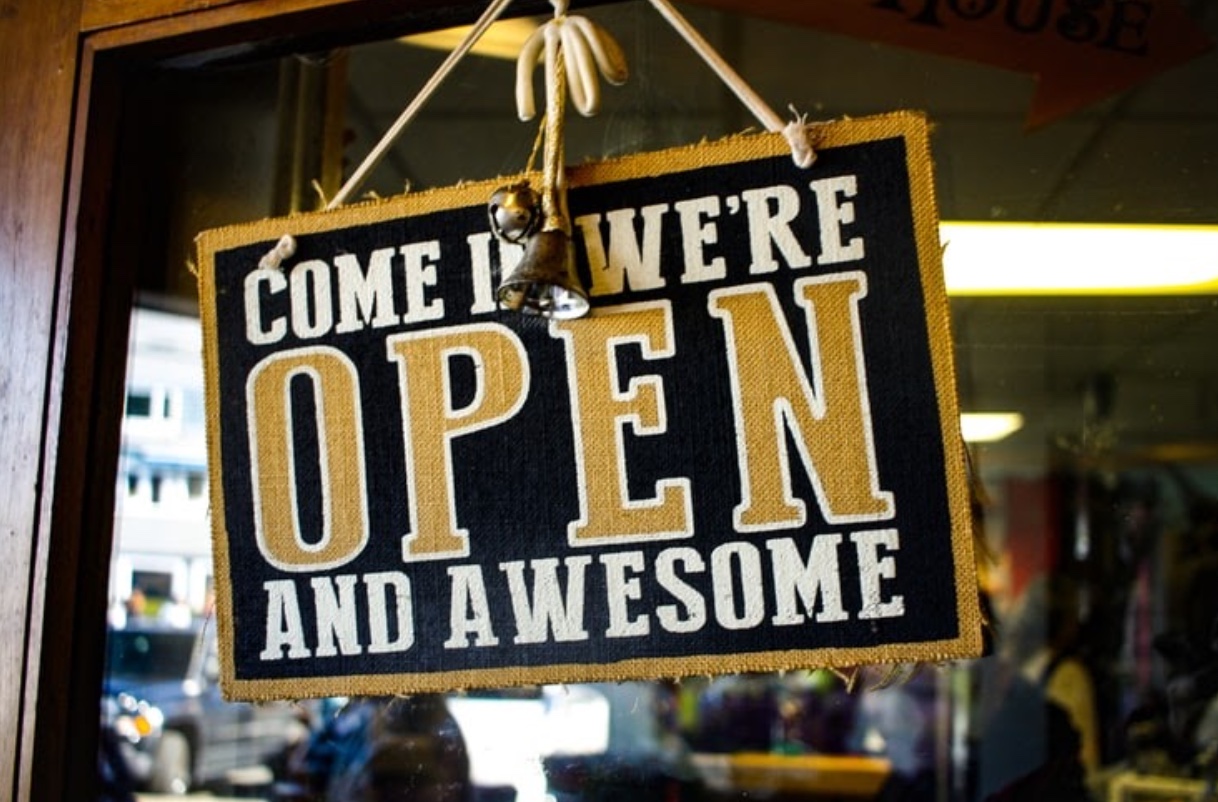 3. Have A Great Customer Service
It is one thing to have people walk into your store, and it is another to retain customers. The need to have excellent customer service cannot be overemphasized.  As people are more likely to return when they experience the hospitality and top-notch services. Ensuring your employees are polite, pleasant, fast, and apologize when a customer has a complaint. At the same time, swiftly attending to it will go a long way in maintaining the customers you have made and attract even more.
Additionally, take your customer service to the next level by giving your clients gifts and promotional products. For instance, you can give wristbands, USB drives, keyrings, power banks, bags, pens, and headwear to your regular and new customers alike. Trusted brands such as DynamicGift can produce all of the above-listed items and many other promotional products to delight your clients. These promotional items will elevate the customer experience and increase satisfaction. These products will also increase your brand's visibility and inspire positive word-of-mouth advertising. Consequently, your business can easily experience an influx of new customers eager to experience your top-notch customer service.
4. Be In Sync With The Season And Trends
Being in sync with the season and trends will bring you more customers. This could be achieved by stocking what is needed at the moment, mainly what is in vogue, or putting up decorations, aesthetics, or even words that flow with the moment, for example, mounting a massive easter egg when it's easter or the conventional Christmas trees during Christmas.
5. Offer Other Services
Offering other services apart from the one your store provides is going to attract more walk-in customers. Offering free facials, pedicure a coupon for people who spend up to a particular amount or provide a free drink or snack on every purchase. People will walk in because of the freebies attached to their purchase because they feel they are gaining more while paying less.
6. Ask For Customers' Opinions
Constructive criticism has proven to go a long way in making the business grow. Asking your customers what they think, what they want, and how they want it gives you an insight into the customer's mind and expectations. After reviewing their suggestions and opinions, you are left to weigh the positives and implement them. Everyone wants to be listened to. When customers ask and have their request granted, they are more likely to visit more and refer more people to your business because they are confident you provide the best.
The efforts you make in a bid to have more customers walk in are critical. Having a physical store goes beyond having the doors opened every day. The services you render are the driving force behind having more people walk in.