Many manufacturing companies find it hard to survive in the intense global competition. There is immense pressure to innovate and lower the costs, and this is affecting the quality of the manufacturing process. If you want to succeed as the owner of the manufacturing company, then you must improve the quality of the manufacturing process. Follow these tips to help your manufacturing business to thrive.
Innovate Regularly
The manufacturers who do not innovate and improve their products constantly fail very easily. Creativity in your product design and functionality can help you reach new horizons. Therefore, invest in new technology that will help you surpass your competition. Innovation does not just involve some outside-the-box thinking regarding your product. It means regularly assessing and reinventing the process of manufacturing, design, and marketing of the product as well. Increase productivity by using intelligent production scheduling for manufacturing.
Focus On The Supply Chain
You should know and evaluate each component of your supply chain. A close study of your supply chain helps determine any risks that may threaten your company. Think of the suppliers who may disappear on your operations or machines that may break down out of nowhere. This will help in making any contingency plans that are required for risks. You can line up alternative suppliers to support your operations, or ensure you are in contact with repair and maintenance services of various machines involved in your business. Pay attention to your supply chain and ensure that the focus of each component is on the quality of your product and manufacturing process. Work on improving the overall quality by working on each component. From suppliers, equipment, transportation, to human and financial resources, you should consider each component carefully.
Stay Organized
The next thing you should do is to ensure that all the documentation and reporting are organized and within reach of the concerned personnel. You can innovate the way you manage your business as well. For this purpose, the reviews about MRP imply that manufacturers and distributors are able to organize their data and processes. It also helps you manage inventory, warehousing, procurement, and administration. Staying organized helps predict any impending failures and think of solutions beforehand.
Plan For Scalability
Many business owners hope for a bigger business but do not plan for it. You should always be ready to scale up your operations when your business turns out to be successful. Backup suppliers are a great idea for a sudden large order. Don't wait for the sales to increase before you make your processes efficient. Strive for success by thinking ahead and designing efficient processes to ensure you won't have problems scaling up if needed. Furthermore, never accept a large order unless you have the resources for it.
Create a Great Culture
Manufacturing companies need hardworking trained employees. Create an organizational culture that promotes employee engagement. When you invest in your employees, you reap great benefits through better production and sales, and customer satisfaction.
Regular Maintenance
Regular maintenance of your equipment will keep them in perfect shape and your production line flowing. Many times, no faults are discovered and when a machine suddenly breaks down, the production stops entirely. The best way to reduce any downtime or production cost as much as possible is to schedule maintenance at appropriate intervals.
Communicate With Your Customers
Ask assistance from professionals when you are designing your website or any marketing efforts. Take constant feedback to ensure that you can resolve any queries or issues that they may face. This is essential because many manufacturers ignore the importance of feedback and keep repeating the same mistakes. So, ask them yourselves and ensure that a process leads this information to resolution from the management. Create ways that allow them to easily reach you like live chat support or an email to receive feedback.
Packaging
Whatever you manufacture, always remember that packaging is a vital part of your process. The packaging is actually considered a marketing effort. With the right design, you can enhance the brand value of your product. Your product packaging is the first thing the customers see, so focus on making it memorable.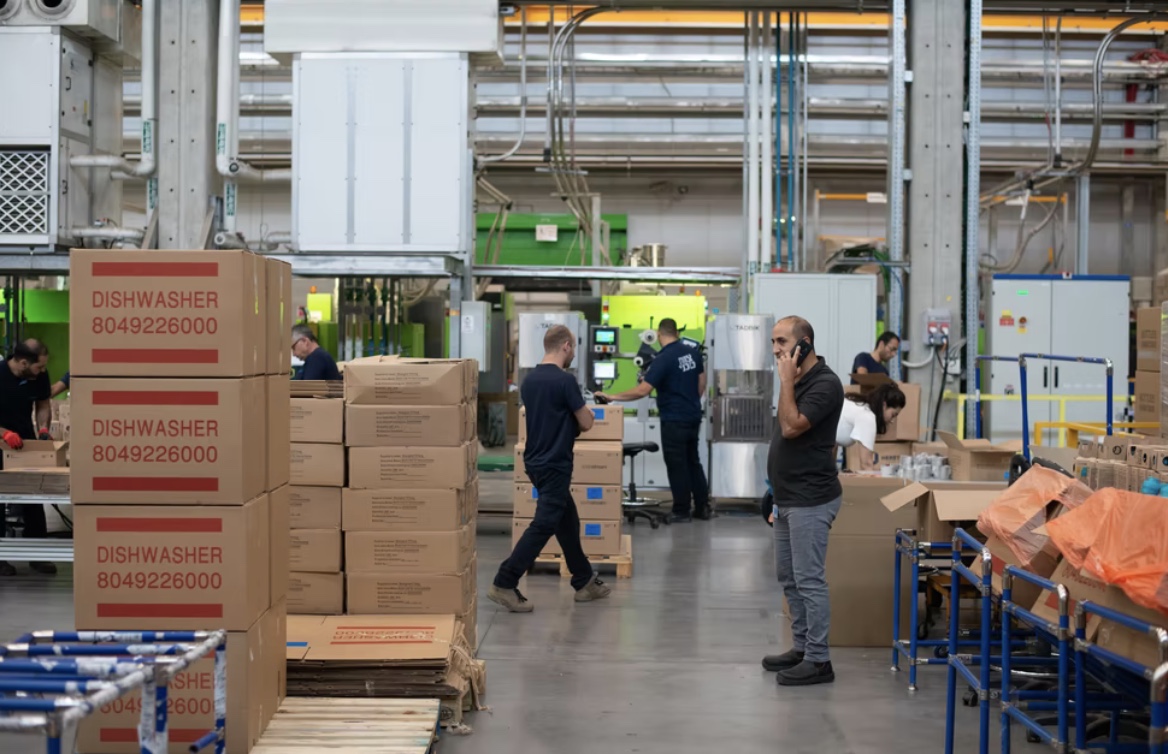 Manufacturing involves a lot of planning and expertise. However, most of all manufacturing requires determination to do the best. Never compromise on the quality and you'll surpass your competitors easily. Communicate well with your suppliers, employees, and your customers to ensure they know they are heard. If you own a manufacturing company, follow the tips above to lay a sound foundation for your success.