Gaming is a fantastic hobby which is enjoyed by people all around the world regardless of age and gender. In previous years, friends and family members were only able to play multiplayer games if they were together, but online games have completely changed that. These days, players from across the world can cooperate and compete with each other no matter where they are. We often think of gamers all being young people but now there are games which the whole family will enjoy. As many of us are still stuck in lockdown separated from our loved ones, this is the perfect time for some online gaming to stay in touch with them.
If you are looking for some new online games for the whole family, here are our top suggestions that everyone will like.
1. Words With Friends
Words With Friends is a fantastic Scrabble-like game where you can challenge your friends and family members to find out who is the most cunning linguist. All you need to do is download the app and add your friends via their ID or phone number. The game is played one on one, with both players getting a random selection of letters from which to build words and put them out on the board. It can take a bit of time to perfect your word-building skills but you can practice at unscramble.me where you will find an online word unscrambler. This will enable you to input your Words With Friends letters and the unscrambler will instantaneously find a list of potential words for you to play.
2. Monopoly Online
Monopoly is the most popular board game of all time, and many families love to play it regularly. The online version of Monopoly means that as well as playing with your loved ones at home, you can also play with your friends and family members over the internet. The rules of Monopoly Online are the same as the standard rules of the traditional board game which, unfortunately, means that you won't be able to play your own special rules (which every household has). The game is suitable for players aged seven and above and it is a great way for kids to learn about money. You can play Monopoly Online on both computer and via an app.
3. Avo
Avo is super cute which is perfect for younger players and parents to play together. The game is based around the story of an avocado (called Avo, of course) that comes to life. Avo is not run-of-the-mill fruit, however, he is a crime-solving super detective and kids will have a great time following the clues and solving all the mysteries. As an additional fun feature, players can take photos of Avo on his adventures which they can share with their friends and family. Up to six online players can all take part in the game at the same time which means there is a whole lot of fun to be had.
4. Mario Kart Tour
Mario Kart is a classic game and fans have been loving it since the first version was released on the Super Nintendo console. The latest version is available from the play store and app store and is totally free for download. You can choose to play as one of the famous characters from the Super Mario world such as Mario, Luigi, Princess Daisy, or Mushroom, or you can create your own character. One thing to be aware of is that while the game is free, there are some in-game purchases which can be made. To ensure that young children don't end up buying everything on offer by accident, make sure that you have the parental controls switched on.
5. Clue Online
Like Monopoly Online at number 2 on this list, Clue Online is a digital version of a very popular board game. Clue, or Cluedo as it is known in many countries outside of the US, is a murder mystery game where players take on the role of a Sherlock,esque detective. Through your investigations, you will need to work out how the victim ended up dead through a process of elimination. Everything must be worked out including the killer, weapon, and which room in the house the murder was committed.
6. Fall Guys
Fall Guy is an incredibly cute and fun game that has been an instant hit since its release. The game is inspired by shows like Total Wipeout and Takeshi's Castle, with players taking control of a cute character in a series of elimination challenges. These include races, team games, and even tag. The great thing about Fall Guys is that as many as sixty players can compete against each other online so you will be able to arrange a game with all of your friends and family. Fall Guys is available on PC and consoles like the PS4 and Nintendo Switch. This game is so addictive that you will need a comfortable gaming setup because you are going to be spending a lot of time playing.
7. Heads Up!
Heads Up! Is based on the class party games, Charades, but the things which need describing are shown on a phone screen that is held up to your forehead so you can't see it. Other players then describe the words to you and you have a minute to guess as many as possible. The great thing about Heads Up! is that it is so simple that many people have been playing with their loved ones over Zoom during the pandemic lockdown. There are so many different categories such as animals, movies, famous people, and sports, so everyone in the family will be able to play. One really cool feature is that the phone films the players while they are describing the word and it can be so much fun to watch the video back.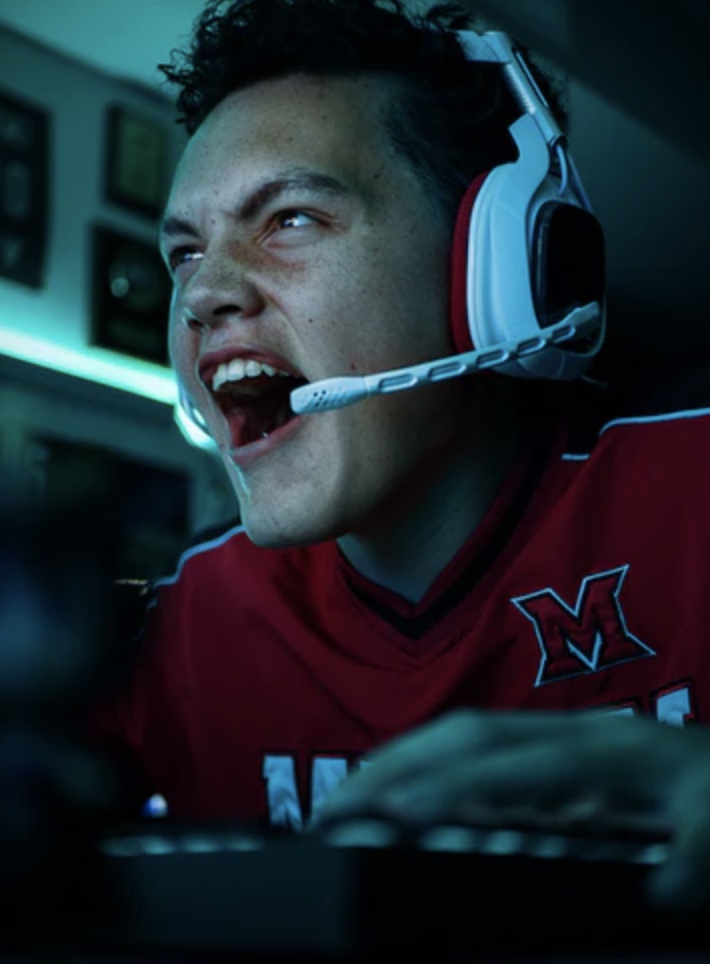 There are so many fantastic online games available which are awesome for the whole family. Computer games sometimes get a bad rep but they are an excellent way for families to bond and spend quality time together. Try out some of the games in this guide and see who has the best gaming skills. With most of the games on this list available for free right now, it is the perfect time to try them out.