Paddleboarding is a great outdoor activity that many people are getting more interested in. It is a great way to get out on the water and enjoy the summer weather. If you are a beginner and looking to get into this as a hobby, there are a few things you need to consider about boards and practices to ensure you enjoy your time.
Equipment You Need
The basic equipment you need is pretty straightforward. In order to start stand-up paddleboarding, you will need swim gear, including a wet suit or shirt if that is something you want to wear, your paddle, and your board. That's it. Once you have everything you need you are good to go. However, there are a lot of factors to consider when buying your board.
Conditions You Will Be In
The type of water and surf or paddle boarding conditions will affect the type of board you will want to invest in. If you live somewhere that has more flat water surfaces, like lakes and rivers where there are no waves, but more smooth water, you might be looking at longer boards. These are benefited by flat water and can go faster than more traditional paddleboards. If you are paddling in areas with waves such as beaches near the ocean, you will be looking for all-around boards and the most common for many beginners.
How To Pick The Right Paddle Board
Several important factors will come into play when you are choosing the right board for you. The first thing you want to consider is the conditions that you will be using the board in. You will also need to consider yourself and factor in your height and weight, to ensure that you have a paddleboard that can hold you and is suitable for your needs. Of course, the price will play a factor, so you must consider how much they cost and this is important because not everyone has the same budget and can afford the same type of board. Once you have considered these initial factors, you can select a board to help get you started.
Inflatable VS Hardboard
One popular question that many introductory paddleboarders have is wondering what type of board they should purchase. The most common types are between inflatable boards and hardboards. There are many pros and cons with each design, so it is important to consider what you prioritize and hold importance to when purchasing your board. Some pros of inflatable boards are the fact that they are easy to stow, as they do not take up a lot of room when you need to store them at home. Transport is typically much easier for an inflatable board as well, as you can easily fit it in your vehicle without worry. Inflatable boards are very common with people that live in a city, where they may live in apartments or condominiums and not have ample room for storage, as well as are looking for something easy to transport when they escape to the beaches.
The advantage of hardboards over their inflatable counterpart would be their longevity and quality. Because of the material they are constructed from, you will find they last much longer and are more resistant to the constant impact and progressive damage caused by waves and long use. You must consider your own needs and make a decision that suits your requirements.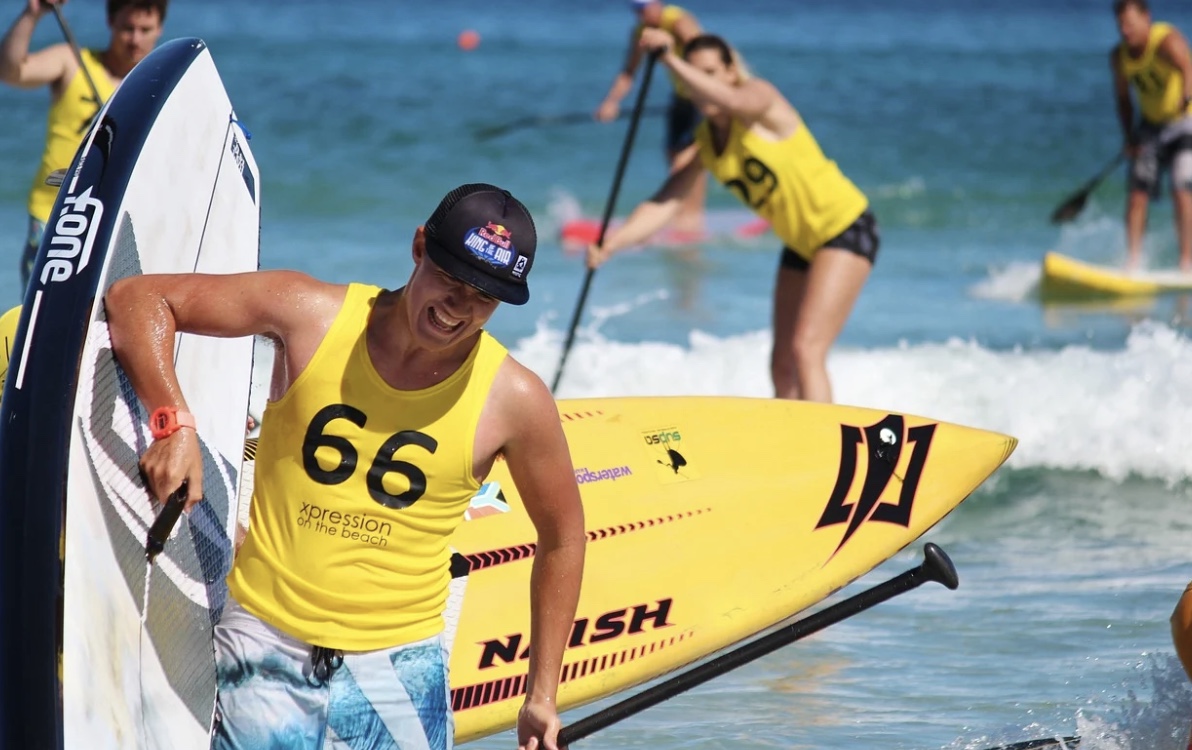 Safety
A major factor in your enjoyment of paddleboarding is your safety as you navigate the waters. It is not something that many people will think about, so you do have to put any effort into prioritizing safe practices until it becomes second nature for you. Be careful around navigating around shallow reefs, as you can easily become stranded or even hurt if you were to fall off your board. Stay cautious about wind direction, and avoid paddling out with the waves and wind as it will be very difficult when you try to paddle back. It is much better to travel against the flow of the water and wind on your initial paddle out and have the wind help carry you back to shore. Always wear your board leash, this ensures you can get back to your board if you fall off. If you are a beginner, be sure to stay near a shore where lifeguards or other people are aware of you and can easily see you.
If you are looking to get into paddleboarding, there are a few things that you need to consider, especially as a beginner. However, it is a great sport or activity to get into and with just a bit of guidance, you will be on the water in no time.