In order for your business to find lasting success today, it's important that you have the credibility that all businesses require. When you lack that, people stop and have doubts about using your services or buying your products. And those people might just choose a more established name instead.
So if you're tired of losing out to the competition and you want to make your brand a more respected, recognized, and credible one, it's time to make some changes. There are plenty of ideas that'll help to make your brand more credible in the eyes of the people that matter.
We're going to take a look at some of the best of those ideas today, so if you want to find out more, read on now.
Value the Feedback You Get
It's important to really value the feedback you get from your customers when it comes to your team's performance. You can definitely make your brand far more credible if you're willing to listen to the feedback you get because it shows that you're engaged with what your clients and customers are saying. If it seems like you don't care about the reviews and feedback you get, that displays arrogance and a lack of any real professionalism, and that's not what you want at all. So gather as much feedback as you can get and act on it.
Keep Things Consistent
Consistency is a really important work when it comes to branding, and it's something that your company is currently lacking, it can really damage your credibility. When you don't have a consistent approach to your brand and the way in which you present it to the world, it shows that you don't pay attention to the details and you're not making the effort to present the company in the correct way. That reflects badly on the brand and can really taint it in the eyes of many people.
Use Testimonials
You can definitely benefit a lot from testimonials when you're trying to show the world what your business is all about. People like to read about the experiences that other people have had with a company and their service before they decide to go ahead and start using them themselves. So be sure to think about how you can gain and publish strong testimonials that go on to be published on your own website. They show a form of social proof can really help convert potential clients that were previously unsure.
Embrace a Transparent Approach to Business
Transparency is an important trait for businesses that want to be respected and trusted. It's hard to really gain the trust of clients and customers if you don't embrace a transparent approach to business. People can tell when they're using your services whether you care about openness and transparency or not. And you can be sure that the people paying for your services are going to want as much transparency as they can get. If they don't get it, they might think twice about using your services in the future.
Solidify Your Principles
Having principles by which you run your business is definitely valuable these days. There's nothing wrong with wanting to stand for something and having good morals and a good ethos that guides the business and the decisions it makes. So this is something that you might want to explore with your team and see what decisions you come to. Of course, your principles should mesh with the principles of the people you're looking to turn into clients of the business going forward. And you don't want to scare anyone away.
Be Available to Your Customers
When your clients are in need of answers or just want to talk about something, it's important that you're there. That's the least they should expect when they're paying to use your services. And it's even more important that that happens when they're looking to get answers to questions before using your services. If the lines of communication are closed off and you don't come across as open and approachable, people won't even choose to use your services in the first place. It's as simple as that for many people.
Use a Link Building Strategy
If you want to give your website greater credibility and ensure it's viewed as an authoritative source within your niche area of business, you definitely need to consider the ways in which you create links and engage with external sites. In short, you need some sort of link building strategy that aids good SEO outcomes and helps people find your business's site more easily. If you want professional assistance with that, you can use link building services by FATJOE. It's often easier and more effective than trying to do all the work yourself.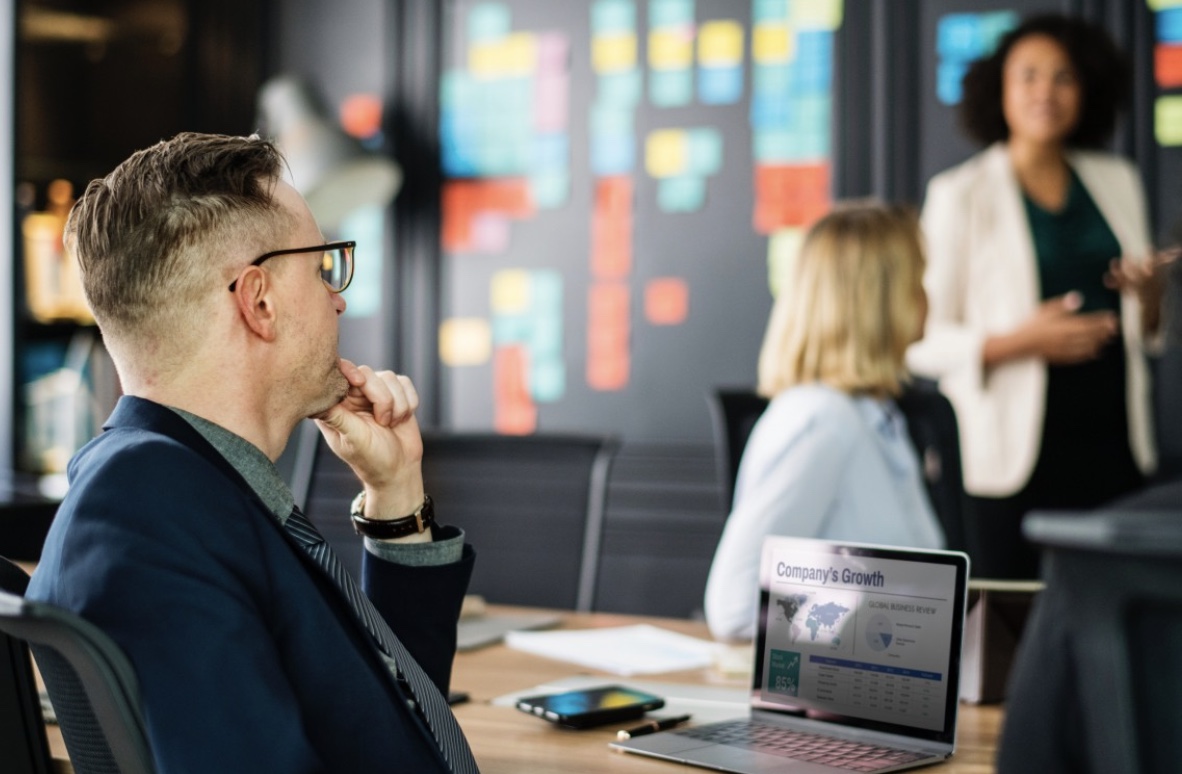 Track Website Metrics and Make Improvements
The way in which your website performs and how visitors use it can teach you a lot. That's why you should track the most important metrics and make the necessary changes when you notice that something isn't quite right on your website. For example, if you notice that certain pages on your site have a high bounce rate, that might tell you that something's not right as people are leaving quickly. It could be a navigation issue or the branding of your site might be confusing or misleading customers.
Own the Positives and the Negatives
Truly owning everything your business is and does will be very important when you're looking to gain the respect and credibility of the wider community. You own the positive because it helps you to stand out and o business should be afraid to shout about its successes. That's how you draw more people in and make them aware of what you have to offer. And you should be sure to also own the mistakes and failures because it shows accountability and a willingness to put things right when they go wrong. No business is perfect so mistakes will happen.
Partner with Respected Organizations
The companies that your brand associates itself with will have an impact on how other people see your brand and how they judge it. If you want to make sure that your brand is seen as credible and respected you need to partner with brands that are already viewed that way. Their credibility will rub off on you. And on the other end of the spectrum, you obviously don't want to be associated your company with any questionable characters or businesses that have done things wrong to their customers in the past.
Follow Through on Promises and Commitments
Finally, you need to make sure that whenever you make any kind of promise or commitment to your customers that you follow through on it and deliver. If you fail to deliver the things you promise, that's going to damage your credibility in ways that it might not recover from. Once your business gains a reputation for overpromising and failing to deliver, that's something that can be hard to change. That kind of stuff sticks, so when you make a promise, make sure you can deliver.
So if you want to make your brand a more trusted and credible one, be sure to make the most of some of the ideas and options discussed above. Each of them will help take your brand in a more positive direction, so be sure to make the most of them going forward. Choose the ones that'll be most effective for you.