Each commerce student is well familiar with the basic concepts of accounting  
Before getting straight to the point let's explore our main topic which is….
Accounts
! 
It is a subject not only important for all the CA's, ACCA's, or accountants out there but plays a crucial role in our day-to-day life as well. 
How?
Let's begin with the definition of accounting.  
According to Smith and Ashburne,
"Accounting is the art of recording, classifying and summarizing in a significant manner and in terms of money, transactions, and events, which are, in part at least, of a financial character and interpreting the result thereof."   
Don't be puzzled by simply gazing at the definition. 
Simply speaking, 
Accounting refers to the systematic and detailed recording of financial transactions of businesses, start-ups, government administration, forensic, corporations, hospitality as well as practical life.  
Accounting is taught as a subject in the stream of commerce. 
But,
Learning basic concepts of accounts not only proves useful for commerce students but also students with any educational background. 
The reasons that makes most of the students take their step back from entering the career of accounting is either they think accounting is difficult for that you can always reach out to the tutors online to get accounting homework help or because of the unawareness of the importance of accounting.   
Let's now discuss the importance of accounting!   
Business corporations.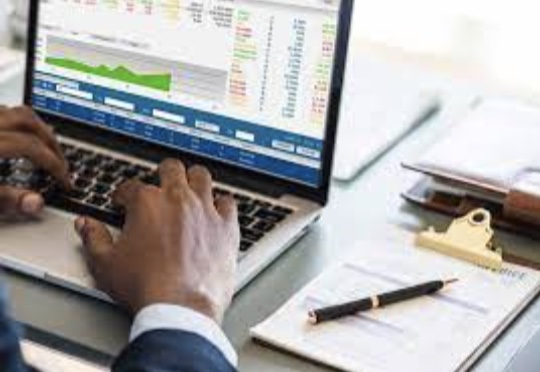 Accounting plays a vital role in running a business as it helps you track your incomes and expenditures, essential statutory compliance, and provides investors, stakeholders, and government with quantifiable financial information. 
A company's financial records reflect the financial position of the company. 
The balance sheet helps understand what's going on with your business financially so that the owner can take timely decisions in the favor of the business. 
Students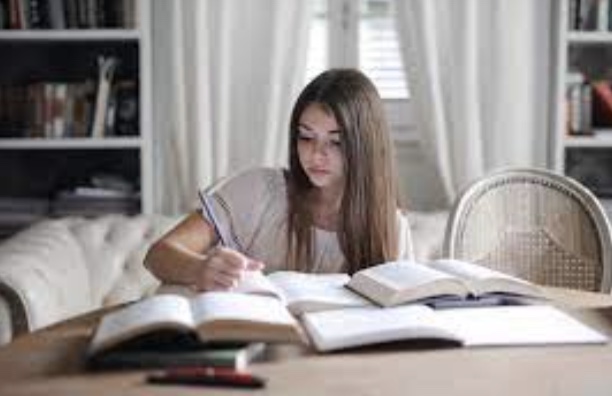 Be it commerce, science, or an art student, basic knowledge of accounting helps in managing one's finances. 
Many students earn money along with their studies by either freelancing or internships. 
Hence accounting helps to keep a track of your earnings as well as expenses so that you are well aware of how much money you have earned during your graduation.  
Also, if a student wishes to take study loans for their higher education, with the help of proper accounting students can easily prove that they are accountable for the loan.   
Let's now jump straight to our topic which is 'Why is accounting an important subject for students who are studying commerce?'  
Now, 
Commerce as a field of study can be defined as the study of trade and business activities such as the exchange of goods and services from producer to consumer. 
It includes 3 main subjects namely economics, accountancy and business studies.  
Talking about accounts 
Studying accountancy enables a student to discover various causes of 

the successes 

and 

failures

 of different business entities. 

Accountancy teaches the art of recording, classifying, analysing, and summarizing financial reports, taxes, and other reports in a significant manner in terms of money.  

Accountancy helps in keeping the record of 

expenses, gross margin

, 

net margin

, and possible

debt

and keep your financial records up to date. 
Now, you all must be having a question in your mind……. What importance do accounts hold in a commerce student's life? 
Well, let's discuss. 
1. Best career to pursue 
For as long as money has existed, so has accounting. From the ancient accounting systems of Babylon and Egypt to modern accounting since the early 19th century.  
Accounts is an unignorable field in every industry as well as all types of organizations (profit and non-profit). 
As all businesses need to manage money, financial records, and taxes, an accounting system is a must.                                                  
Hence, the scope of accounts as a career is far better as compared to economics and business studies. The reason can be observed in the chart given below. 
CA that is chartered account is one among the 5 toughest courses of India, mostly preferred by commerce students who wish to pursue a career in accounts.                                                                                                             
CA's are also one of the highly paid professionals.  
Other than chartered accountant Auditor, tax consultant, finance expert, financial controller, business accounting, company secretary are some of the career prospects of accounting.    
2. Communication becomes easy.  
As we discussed, commerce is a vast field with many career options. 
Bachelor of Commerce (BCom) is an undergraduate most popular degree for students pursuing commerce. Its duration spans over 3 years in Indian colleges and universities.  
 Some other popular courses pursued at UG level are: 
Bachelor of Business Administration (BBA)/ Bachelor of Management Studies (BMS).                                                

BCA (IT and software) for students who wish to explore the world of computers.      

Bachelor of Mass Media (BMM) an undergraduate course for students who wish to build their career in Mass Communication & Media industry.      
This is not the end. There are plenty more fish in the sea, but the above-listed courses are some of the most popular ones. 
Whatever field you choose as your career you are going to come across 'accounts' after a certain period.                                                                                                                                                                Let's take an example.
Example: Imagine getting hired as an employee in the HR department in Xyz Company. And then getting promoted to the post of manager due to diligence and hard work. Congratulations…….. 
As a manager, you will be assigned many projects and at the time of execution, you will have to interact with other departments of the company such as sales, marketing, finance, operation, etc. 
Learning the basics of accounts will help you communicate with the employees of other departments and maintain a good relationship with the members. This will further benefit you to understand their point of view and will make you stand out from the crowd.    
Since accounting is a part of every industry, learning the basics of accounting will do you no harm but add on to your skillset.   
3. You can be independent    
"Commerce not only trains employees but produces entrepreneurs as well."
If you have a small business, you must be having a bookkeeper who keeps a record of all your monetary transactions. These bookkeepers charge quite a heft amount for their services. 
Hence learning the basic concepts of accounting will help you manage your finances yourselves until you expand your business and your transactions become quite complicated.
Even if you hire an accountant at a later stage, knowing the basics of accounting will again help you maintain a good relationship with the accountant.