Planning a wedding on its own can be quite stressful and nerve wracking. When you add the planning of the honeymoon as well, then you've got a whole lot to do that might seem difficult to achieve. From decisions like how to pick a honeymoon destination, to your budget and what to pack, planning a honeymoon can sometimes be a lot. You'd be surprised how certain things like a bride box subscription or hiring a travel agent could help turn things around.
To help you create that once in a lifetime experience of a restful, fun and stress free honeymoon, we've put together some honeymoon planning tips just for you. Some of the best places to go on honeymoon are easiest to find when you have some help. Plan your romantic escape the easy way.
1. Bridal Boxes
One item that can go a long way in helping you plan your honeymoon is a bride subscription box. These bridal boxes don't only help you plan your bridal events all the way from engagement to the wedding, they can help you plan your honeymoon as well. You can find items such as a honeymoon budget planner to sexy kimonos, robes, tote bags for the beach and more in your bridal box subscriptions. The miss to mrs bridal box in particular curates their boxes to fit every couple and their theme. From the Maximum Romance theme that holds such romantic items as candles, wine glasses, wine totes and sensual teasers, to the Honeymooners theme with luggage tags, holiday apparel and accessories, this bride box can keep you completely covered for your honeymoon. You can hardly go wrong with your planning if you endeavor to get the miss to mrs wedding subscription box.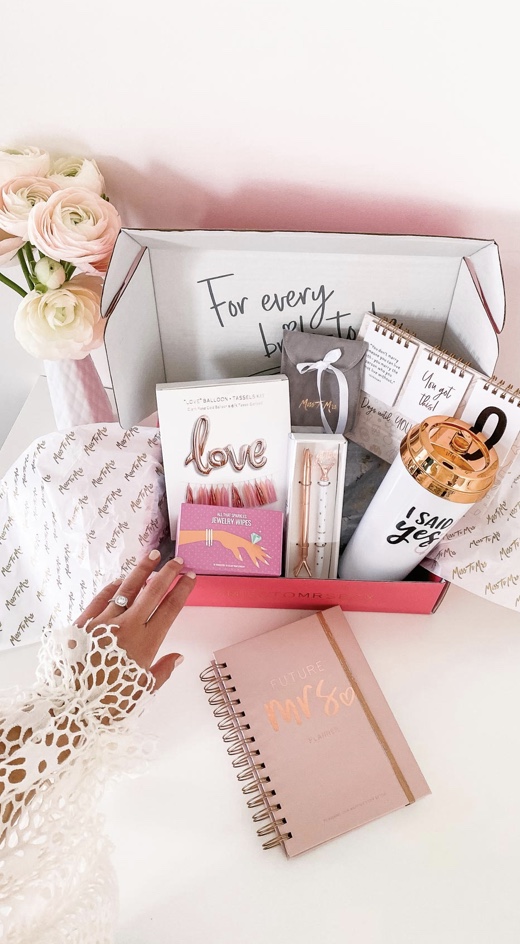 Photo credit: Liza Litvinovich
Toronto Wedding Photographer Liza Litvinovich
2. Decide on a Budget
No matter who plans the honeymoon, it is a good idea to begin with a budget, and this is something you should decide together. The budget is going to be one of the main deciding factors for where you should go and what you should do. If you are on a tight budget, you can find pocket-friendly locations or deals that save you money.
3. Plan Together
Any honeymoon guide will tell you that it is important to plan your honeymoon together. Even though one of you might want it as a surprise to the other, you wouldn't want it to be so much of a surprise that things go the other way. This is an opportunity for the first step in decision-making as a married couple. Your honeymoon is your first adventure together; a way to get to truly know what you each like and dislike in daily life.
4. Think of Hiring a Travel Agent
All of the stress and process that goes into wedding planning can take a lot of your time and energy, leaving you with no extra time to plan the honeymoon. If you find yourself in this situation, then you could consider hiring a travel agent or even a honeymoon planning service. They could work within your budget to vision for your honeymoon to find you the best deals, while saving you time and effort.
5. Create a Timeline
Plan a timeline for yourselves and set reminders so that things can seamlessly fall into place. From things like, when should you book your honeymoon to the destination, the flight and hotel, visas if international, the hotel confirmation and hotel transfer, organizing your documents, tours and other honeymoon activities, discounts, emergency contacts, and so on.
6. Read Reviews
In honeymoon planning or any type of holiday for that matter, it is important to read the reviews of other travelers who have gone before you. Read the reviews for the hotel and tours you're booking, even the flights if you have to. Check to see that the reviews are unbiased. This will help you to carefully choose where you go, what you do, and ensure that you have a most fabulous time.
7. Plan for Miscellaneous
The perfect honeymoon is not cheap, and while you are keen on making memories that will last a lifetime, it's important to keep the financial aspect in mind as well. Remember that there will be added and hidden costs for most expenses, so ensure to have some extra money with you for those unforeseen or miscellaneous expenses.
8. Plan for Relaxation& Adventure
While a honeymoon is a great time to rest after a wedding, it is a good idea to make the trip a mix of adventure and relaxation. This would not only help you bond better, it would be a great way to maximize this time that you have away together. You can have fun and try out new activities without tiring yourself out too much. Kind of the best of both worlds.
9. Plan for Photos to Capture Memories
Most honeymoon planning websites would remind you to plan to capture the memories from your honeymoon. So, take a camera if you can; or if you have a good phone, that camera would do too. You could even hire a professional photographer at the destination. Either way, be sure to take pictures to remember this fun and memorable time together for eternity.
10. Plan A Surprise
For some extra romance, you could plan a surprise for your better half on your honeymoon. It could be anything from a picnic, to a candle lit dinner, a spa day or even a tour. Make your time together extra special.
Planning a honeymoon can feel like extra work after planning a wedding. However, these honeymoon planning tips could help you plan a stress-free and fun experience with memories to last a lifetime.
Author: Anastasia Beluschenko, with a specialty in wedding dresses, joined Wedding Forward over five years ago. She knows everything about wedding dresses from styles to trends, fit, and designers. Her great sense of style makes it easy for her to expertly predict the newest and hottest wedding dress trends. For leisure, she loves court tennis and stretching.