Video games have grown extremely popular over the last decade. However, with the pandemic outbreak and the implementation of lockdown measures, video games have never been more popular. Not only are gamers able to dedicate more of their time to gaming now, but many other people started taking an interest in this fun indoor activity. If you are a gamer, you know that gaming is an entire experience, which is why you might have already seized the chance to upgrade your gaming setup during the last year. If not, then we think that it's about time that you take it to the next level- quite literally! Here are 4 ways to make your gaming setup look even better in 2021.
1. Gaming Table
Unlike your screen or console, your gaming table will not directly affect your gaming experience. This is why not many people pay great attention to it. While it may feel like an unnecessary extra cost, upgrading to an appealing and functional gaming table can help you improve your setup. Your gaming table is certainly the largest aspect of your setup; ideally, it should accommodate your entire system. This also makes it easier to start with a gaming table that you can build your setup around. Gaming tables are very versatile; they come in various sizes and shapes to suit a variety of gaming systems. You will find tables that come with cup holders, cable organizers, headphone holders, storage bags, monitor holders, storage shelves, and many more features.
Not to mention the various materials and designs that you can choose from. You should invest in a gaming table that you love and has designated areas for everything that you may need. This will help you keep your space organized, which may even allow you to boost your performance as you play. When you are searching for a gaming table, make sure to keep the available room space, your budget, and your gaming chair in mind. With the countless options available on the market, you will surely be able to find a compromise that checks off the majority of the boxes.
2. PC Build
What does your PC build look like? Do you love it? Even if you have an amazing gaming setup, you will never truly feel satisfied if you don't love your build. A pc build is powerful enough to set the tone for the entire space. The colors and style of your build can influence the rest of your space. This is why you must explore all the PC build options available before you move on to other aspects of your setup. Your best bet is to think of a theme or color scheme that you want your gaming room to follow. If you want a fun or cool room, you can go for one that has many bright colors or RGB lighting. If you are more laid back and into the minimalist decor, you can go for a white, sleek build.
3. Mouse Pad
It may not seem like much, but your mouse pad can really make all the more difference when it comes to your gaming setup. Mousepads are very versatile and there are endless options available on the market. You can even design your own mouse pad if you find nothing that suits your taste. Whether you want one with an RGB light to match your build or want to print out your own image on it, your options are endless. Mousepads also come in a variety of sizes; you can even get one for your entire desk.
4. Focus on the Entire Room
When searching for ways to improve your setup, you can feel tempted to upgrade your console, controllers, and more. Although these are all very important aspects to focus on, don't forget that your gaming setup is just one area of the room. Gaming is an experience, and your surroundings, as irrelevant as they may seem, can contribute to it. One of the best ways to enhance your gaming setup is by decluttering your space. Every gamer takes pride in displaying their gaming merchandise. However, too many of all the posters and figurines can end up looking very messy and tacky. Not only that, but they can take up potential system expansion areas, make it impossible to clean, and even distract you while you play.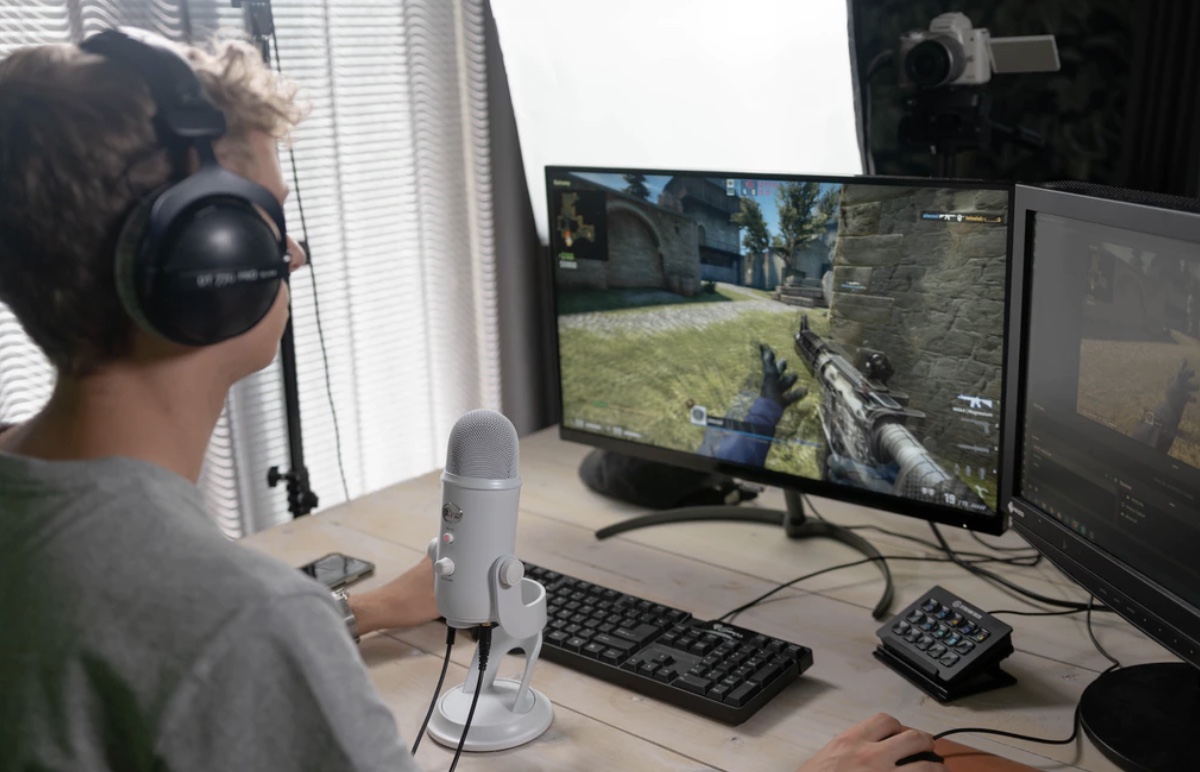 If you are into gaming, you probably spend much of your time thinking about how you can improve your setup. Whether you want to enhance your skills or just wish to make the area look visually appealing, you might feel lost as to where you should start. This is why we are here to tell you 4 ways in which you can easily improve your gaming setup.