As a healthcare provider, it's usually a mandatory requirement to put on healthcare scrubs as you perform your duties. These uniforms basically help patients and visitors to easily identify you in case they need your help.
Scrub Basics
Given the typically hectic nature of your job, healthcare scrubs need to provide comfort and allow you to move around without much struggle. Your scrub should also protect you from cross-contamination as the hospital environment is usually delicate, health-wise. If possible, healthcare scrubs should have pockets to help you carry tools like medical tapes, bandage scissors, thermometers, pens, hand sanitizers, and the like.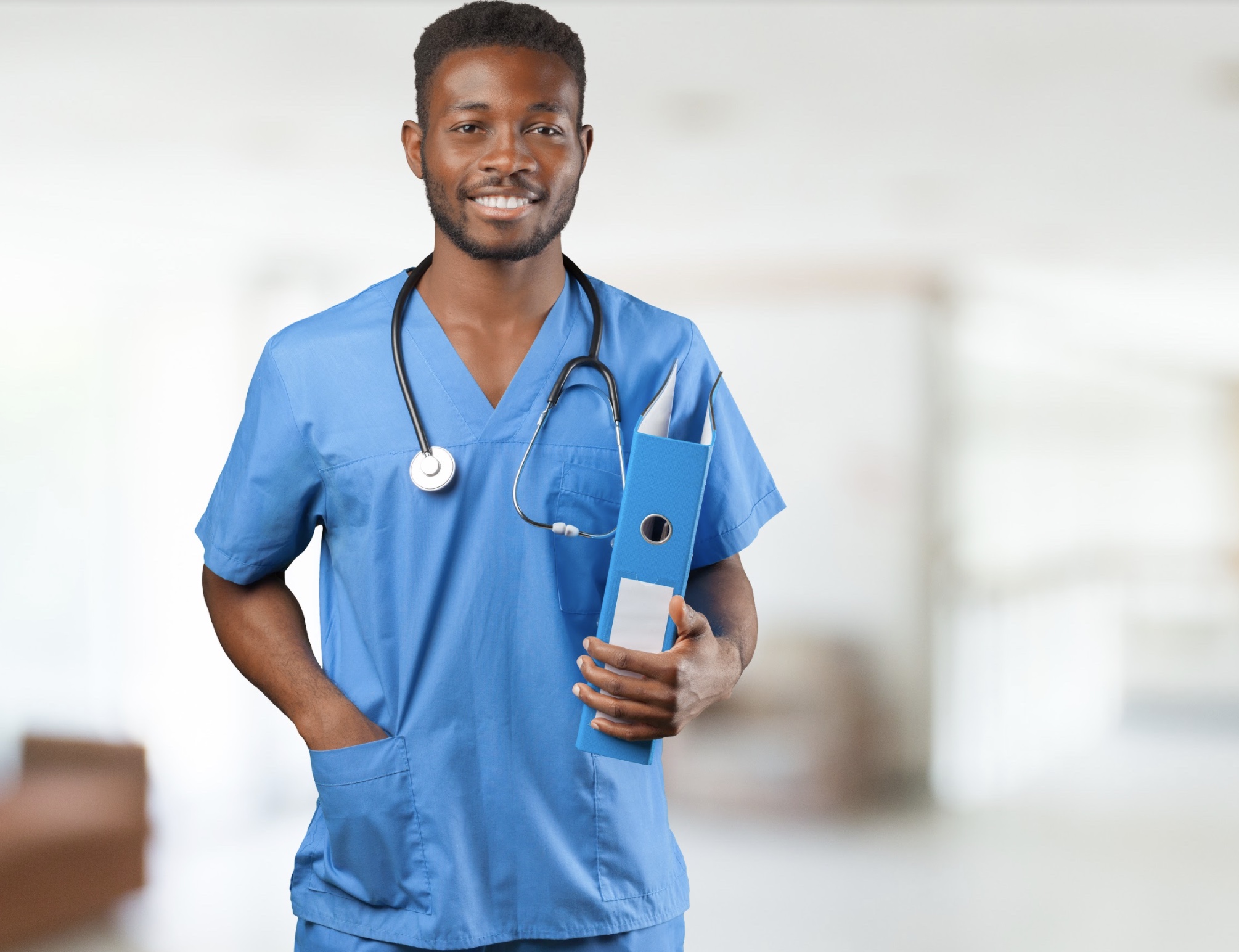 With this elaborate background, below are five things you need to know about healthcare scrubs:
1. Color
Healthcare scrubs come in various colors. Usually, the shades of healthcare scrubs mean a lot more than meets the eyes. For instance, different departments may be required to wear different shades. Also, healthcare workers with different job distinctions, job groups, or responsibilities may put on scrubs of different colors.
Blue and green are the most common colors for healthcare scrubs. Blue is popular because of its warmth and relaxing effect. It's also associated with easing anxiety. Furthermore, there are claims that looking at green items helps lower blood pressure. Green scrubs are also useful in hiding bloodstains.
Bright colors, such as yellow, white, and red, are discouraged because of the unsettling image they create for the patients. Here's a breakdown of non-preferred colors and the reasons why they aren't widely used:
Yellow: This is an eye-catching and bold color. It may increase heart rates and, therefore, isn't very preferable for hospital use.
Brown: This has an appearance close to that of body fluids. As such, healthcare workers who're in close contact with patients should avoid such color. It's better suited for janitorial, maintenance, and such-like jobs.
Red: Red scrubs would constantly remind patients of blood, which isn't fair to your patients since you practically mess with their psychology by wearing such.
White: This color is associated with headaches and eye strains. Although it was earlier used as a color for scrubs, most hospitals have stopped using it.
Gray: Just like a cloudy day is considered to be a dull day, so is the gray color. Although it's among the neutral colors, it's associated with depression, which makes it unsuitable for scrubs.
Therefore, as you shop for scrubs, always consider the colors–choose one that shows your commitment to patient care. You may want to check out healthcare scrub stores that stock many different colors, such as keswi.com. Doing so will also give you an idea of how you'll look in scrubs of different colors.
2. Fabric
Most health care scrubs are made of a cotton-polyester blend, though you may have others made of 100% cotton or 100% polyester.
Here are some of the benefits of the cotton-polyester combination:
Easy to wash
Highly durable
Moisture-wicking
Comfortable to work in throughout the day
Non-static
Breathable
You don't want to wear a scrub made of low-quality fabric. You may feel uncomfortable throughout the day and this will negatively affect the quality of service you offer to your patients. A good scrub material allows for body perspiration so you don't feel suffocated.
In addition to that, scrubs should adequately protect you from contacting body fluids coming from your patient's body.
3. Design
Historically, medical services were offered by volunteering nuns. As you know, nuns wear long dresses, which is why dress-style scrubs stuck through ages, especially for female healthcare workers.
However, such dresses may prove too bulky, especially when handling demanding procedures such as surgery. Your typical surgery scrub suit ought to be light enough to facilitate seamless movement. For this reason, healthcare scrubs have greatly evolved and it's now commonplace to find ladies with trouser-type healthcare scrubs.
Today, scrubs come in different styles and sizes, with a variety of unique add-ons, as outlined below:
Fit
Loose
Plain
Colored
Drawstrings
Buttoned
Embroidered
Printed
Side slits
Long tops
Short tops
V-necks
Mock wrap
Round necks
Square necks
This way, you can still portray some sense of fashion while in your official work uniform.
4. Comfort
If you're to manifest some of the must-have traits for healthcare providers, your comfort is critical. And that boils down to the kind of scrub you wear. Scrubs are usually designed to offer maximum comfort so that you work optimally.
For example, in emergency situations, you should be able to lift patients with ease, stand on your feet, and move around with little struggle. Therefore, go for a well-fitting scrub that gives you adequate comfort for your long shift.
Take note that you won't be able to handle your healthcare duties properly by wearing oversized scrubs. To make matters worse, your risk of causing accidents is increased if the sleeves are longer than necessary, the blouse or shirt doesn't tuck in properly into your trousers, or the bottom hem of your trousers go over your shoes and under the soles.
Moreover, choose healthcare scrubs that complement your body type. Whether you're pear-shaped, plus-size, hourglass, athletic, rectangular, spoon-shaped, oval-shaped, diamond-shaped, or skinny, there's a matching scrub for you out there.
5. Pockets
Most scrubs have pockets for a reason–the pockets act as your toolbox. In the course of your duties, you'll always carry around tools and accessories like pens, cellphones, alcohol pads, pairs of scissors, gloves, notebook, personal digital assistant, pulse oximeter, penlight, and cheat sheet, among several other medical instruments.
It's convenient to stash such items into your scrub pockets as you rotate from ward to ward attending to patients. Actually, the more pockets you have the better. And, preferably, they should be well spread between the tops and bottoms and fixed at the most strategic positions, such as the sides of your hips, where you can reach with ease.
Sum It Up
Healthcare scrubs are more than just another mandatory uniform. They have a variety of design features that make them suitable for use in healthcare facilities. These are things you should understand so you're able to choose a scrub that perfectly fits your job responsibilities, specific department, and job ranking.