Are you planning to sell your home? Many people will decide to sell their home when shifting to another region, shifting to another house, disposing of an inherited property, and many other reasons. If you plan to sell your home, you probably would want to sell it fast.  No one wants their property to stay longer in the market, especially if they need urgent cash.
If you need to sell your home fast, you need to find ways to generate interest from the buyers. The more people you attract to buy the house, the quicker you will make the sale and vice versa. Which are these click baits to make a home sell faster? Here are some tips to guide you.
1. Get the Right Real Estate Agent
It might be impossible to sell your house fast if doing it all by yourself. You might not know where the clients are and the strategies to use to attract them. One best way to sell your house faster is by getting the right real estate agent to help push your home in the market.
Besides this, real estate companies buy houses at the current price and sell them later to make their commissions. Therefore as a homeowner, it is essential to contact real estate investment companies to make it easier to push your house in the market. If not buying the home, a real estate company will help you with the entire selling process, including hiring a photographer to capture details of your house and negotiating the prices with the potential client.
2. Clean, Declutter, and Personalize
No client will be interested in buying an old-looking, dirty or cluttered house. Some will confuse such a house as an old structure which you are disposing to them. Therefore, to sell your home faster, you need to declutter, clean it well and personalize it to attract potential clients.
Besides this, you have to hide everything that makes the house not ready for sale, including family photos and other personalized additions. Also, try to arrange the furniture to create space. A cluttered house appears smaller and might not sell, leave alone fetching the best prices in the market.  During this step, you can consider hiring a stager to showcase your home to potential clients.
3. Boost the Curb Appeal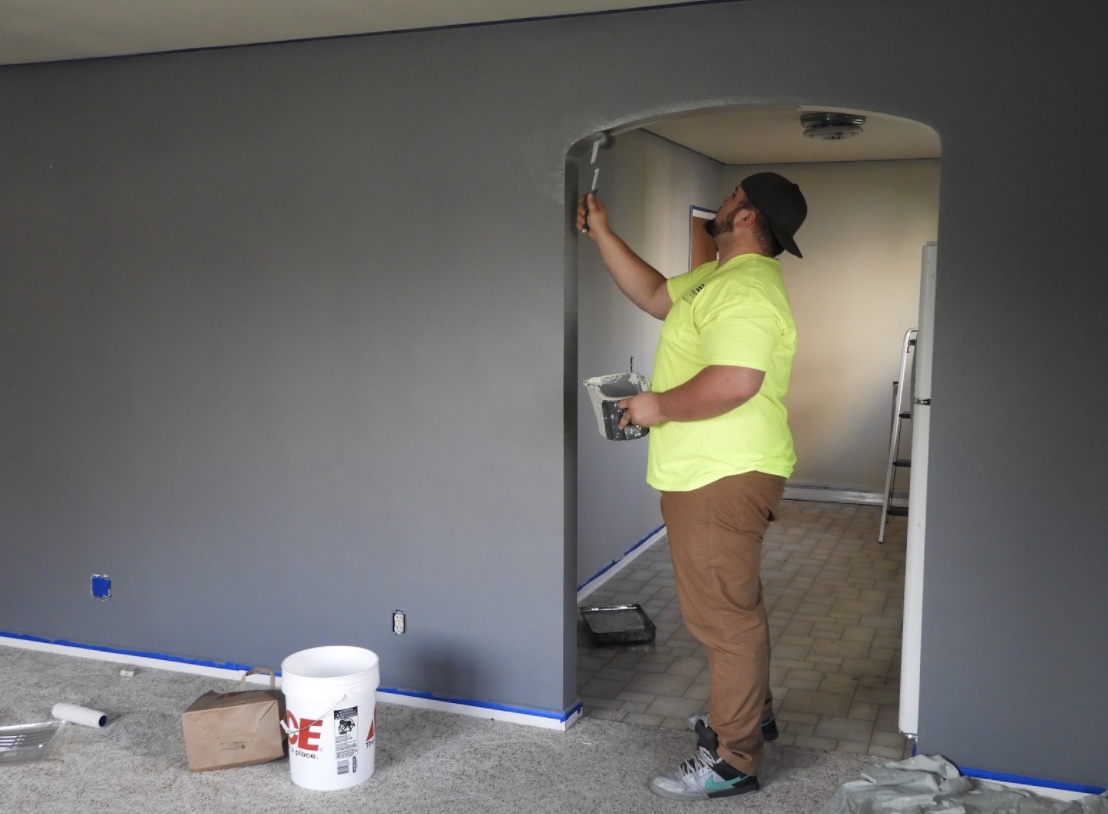 Your house should show a good impression to the visitors for it to sell faster. Therefore, you have to improve its appeal to anyone walking to view it. How do you boost the curb? It's the exterior that welcomes anyone to a home. The interior should be well made, including having a fresh vanish on the front doors, paint on the walls, well-made compounds, and other additions.
Any client that sees an excellent compound and a lovely house from its exterior will want to look deeper into knowing it better. However, if your home is unkempt from the outside, no one will want to go further in checking it.
4. Price Your House to Sell
It is essential to price your house at the market price for it to sell. Why is this important? When you price your home too high, people might think that you are not selling it but showing off. Pricing it lowly will make people believe that the house has an issue. Therefore consider calculating its market value and price it accordingly.
Most real estate agents have these approximations. Therefore, if you don't know the value of your house, you can contact them and do some quick calculations before posting your home for sale. A house selling at an average price sells faster than one with unusual pricing.
5. Sweeten the Deal
When you go to the market, you will meet different clients selling the same products. You will probably buy from the seller who has other better additions, apart from the price. Therefore when selling your house, you can follow the same method and sell it faster.
You can consider paying for your clients' closing costs, giving price cuts, providing free renovation, offering installed appliances for free, and other sweet deals. This idea will make the buyer purchase the house faster to avoid other additional costs.
6. Take Care of Repairs
Many buyers will need a home they can pay and shift in without incurring additional costs. Therefore, it is essential to do the repairs to attract ready clients who immediately want to move in.
With repairs, you can consider changing or tightening leaking faucets, fixing loose tiles, removing carpet stains, painting the house, replacing doorknobs and handles, fixing the drains, among other repairs.
While selling a home can get challenging at times, you can make it easy to partake by following the above tips to make the house ready for the buyer. The things you do to your home can change a buyer's mind from buying the house in six months to immediately so as they don't miss the deal.