| | |
| --- | --- |
| Real Name: | Abigail Diane Gustafson |
| Birthday: | May 4, 1985 |
| Net Worth: | $800,000 |
| Height: | 173 cm |
| Occupation: | American actress |
Abigail Hawk is an American actress famous for playing Samantha Bonner in the 1995 television series, Reality Check. Since 2010, she has portrayed Abigail Baker in Blue Bloods.
Born in Chicago, Illinois, she developed an interest in acting during her school years. How did her life turn out? Let's find out more about the biography of Abigail Hawk.
Early Life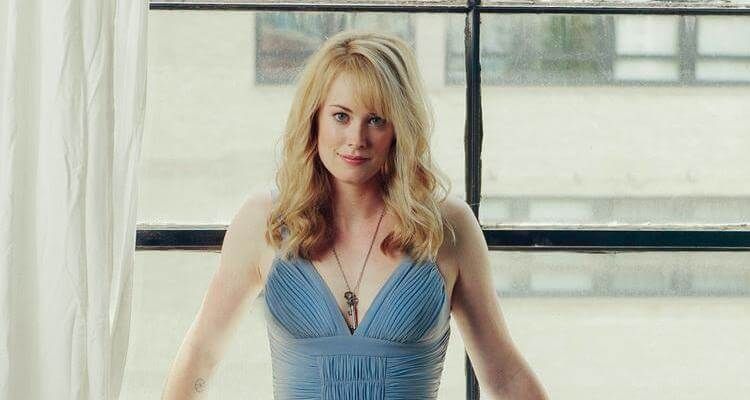 Born in Chicago, Illinois, Hawk attended the North Springs Chapter School of Arts and Sciences. She developed an interest in acting during her school years.
During her time at North Springs Chapter School, she fell in love with the art of acting on stage. She was a theater trainee there and instantly fell in love with the art.
Born in 1985, Abigail was a young girl when she made her acting debut in the television series Reality Check in 1995.
Born Abigail Gustafson to Robert and Diane Gustafson, she moved to Sandy Springs with her parents while she was a little kid.
While she already was part of a television series, Abigail wanted to achieve expertise in the art of acting. This is why she enrolled at the University of Maryland and pursued a BFA in theater. During her college days, she started acting in theatrical plays.
Apart from theater, she also had an interest in life sciences and studied the subject thoroughly. Hawk also did a work-study trip, studying lizards in Belize during her sophomore year.
During her college years, her most popular play was Suburbia. Following her college graduation, Abigail Hawk moved to New York to pursue a full-time acting career. In the first years after moving to the city, Hawk failed to get a single acting job.
So, to support herself, she worked in retail stores and continued with theatrical stints to hone her skills.
Career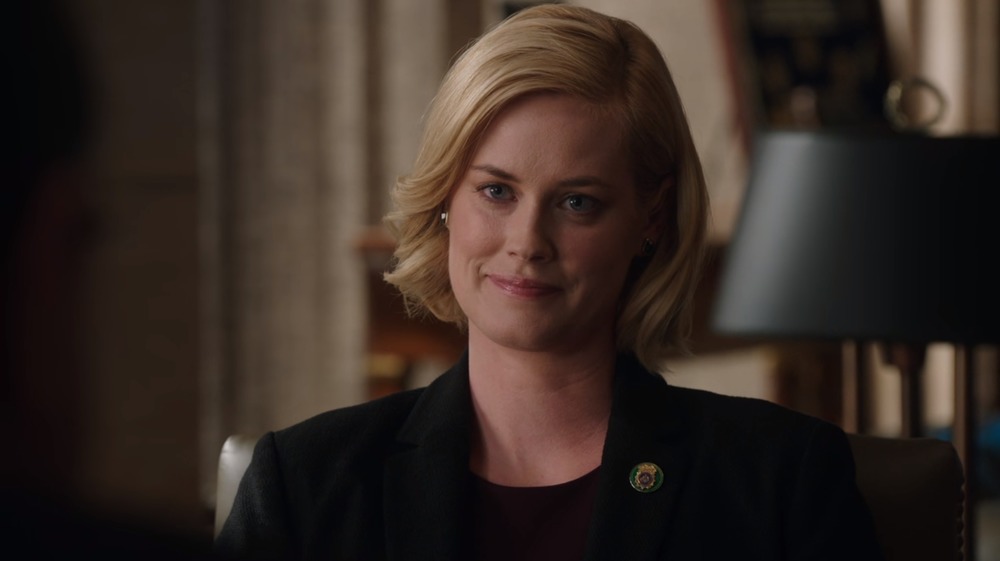 As we said before, Abigail Hawk is an American film and TV actor. We talked about how she developed an interest in acting since her childhood years.
She got her acting debut and started her acting career in 1995, playing a small role in the TV series Reality Check. Even though it was a small role, many fans recognize it for it to this day. The children's comedy series was broadcast for 15 minutes per episode, for 14 episodes. She portrayed Samantha Bonner in all 14 episodes.
Following her sting in Reality Check, Abigail took a long break from acting. It wasn't that she wasn't trying to get an acting job. But she failed to do so.
Her acting comeback came with a small role in the film titled Across the Universe. But she was not credited for her role in the movie, because it was a small one. In 2008, she appeared in the independent film The Unidentified.
Two years later, she got her first lead role of her career, appearing in the short film The Tragedy of Maria Macabre. The movie focused on the life of Maria, a girl stuck in macabre dreams in her afterlife after not being granted salvation following her death.
But the big breakthrough came in 2010 when she landed the role of Abigail Baker in the police drama series, Blue Bloods. That is the project that remained her big break for quite some time.
Then, in 2017, she got another acting break. Abigail was cast in the movie Almost Paris. Written and directed by Martin Scorsese's daughter, Domenica Cameron Scorsese, it was her directorial debut.
Hawk got one of the lead roles in the movie. As a critical success, the movie won several awards at international film festivals. Abigail, for her part, won the Best Actress Award at the 2017 Golden Door Film Festival.
Personal Life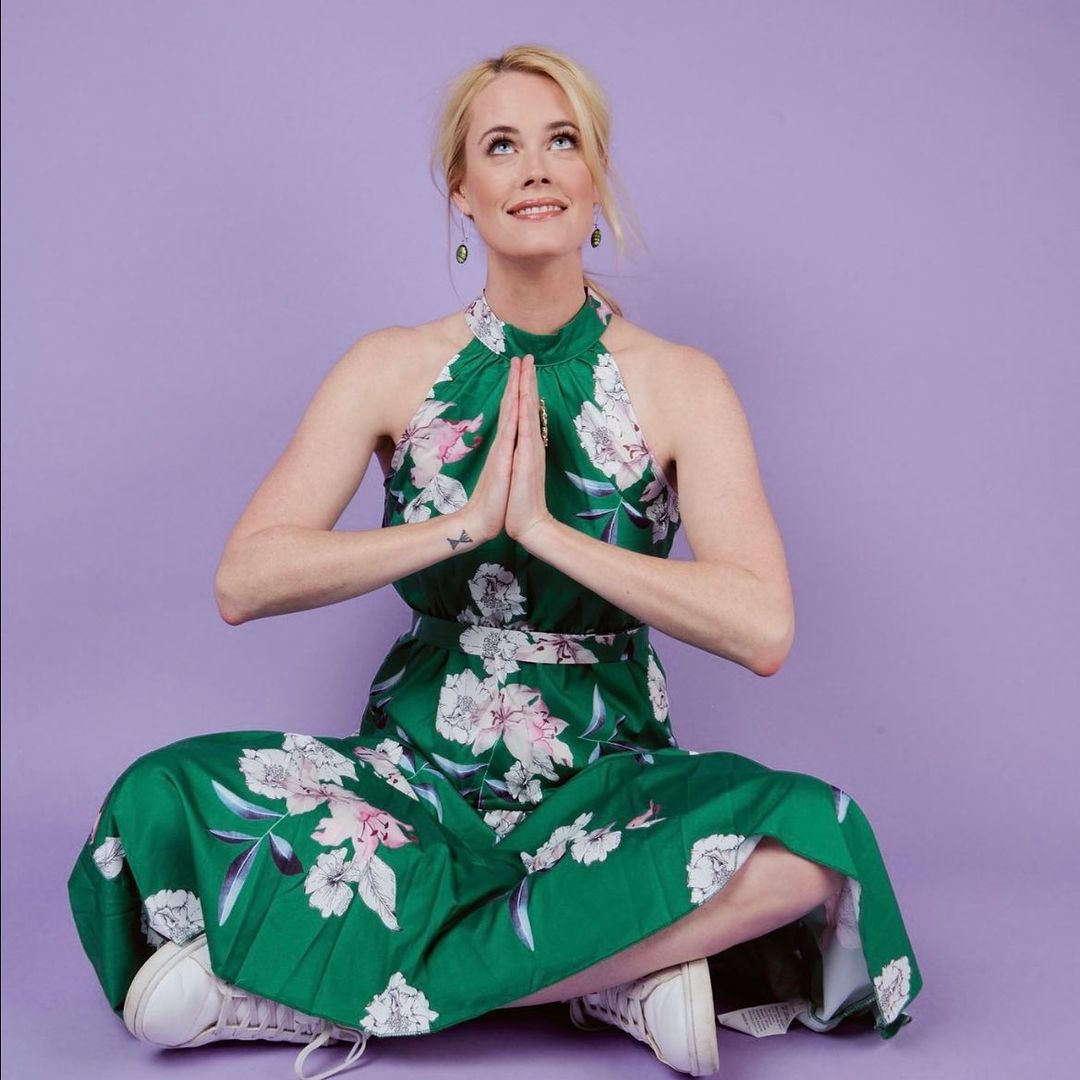 When you look at her responsibilities, you might think she doesn't have much time to dedicate to herself, relationships, and more. But despite her activity, she is not a single woman focused entirely on her career.
Hawk is one of the rare Hollywood celebrities that manage to strike a balance between professional life and personal life.
She is a married woman who finds time for everything. Abigail and her husband Bryan Spies tied the knot in April 2009 after a short engagement.
But they spent years dating each other. Her husband previously worked in a NY bakery, but now serves in the Fire Department of New York City as a medic.
Abigail leads a relatively private life and doesn't show up in front of the media too often. In 2014, their family got bigger following the birth of their first son. Sometimes, she posts cute photos of her son on social media platforms like Instagram but rarely speaks about him in public.
Net Worth
It is hard to know how much Abigail Hawk earns and what is her net worth. After all, she is very cautious about every word she says.
But some sources estimate that Abigail Hawk's net worth is around $800,000. Of course, that will increase with the release of her latest movies.