| | |
| --- | --- |
| Real Name: | Anne Powell Stringfield |
| Birthday: | 1972 |
| Net Worth: | $500,000 |
| Height: | 170 cm |
| Occupation: | American Writer, Former The New Yorker Employee, Wife of Steve Martin |
Anne Stringfield is an accomplished woman on her own. She is an American writer and former staffer for The New Yorker magazine. But she is better known as the second wife of actor and comedian Steve Martin.
Anne and Steve met during the mid-2000s when she worked as a fact checker for the publication. When the two got married, they made headlines. And simply because he is almost three decades older than her.
But the celebrity wife has managed to stay away from media attention for the most part. She and actor Steve Martin are living proof that love knows no boundaries and limits.
Early Life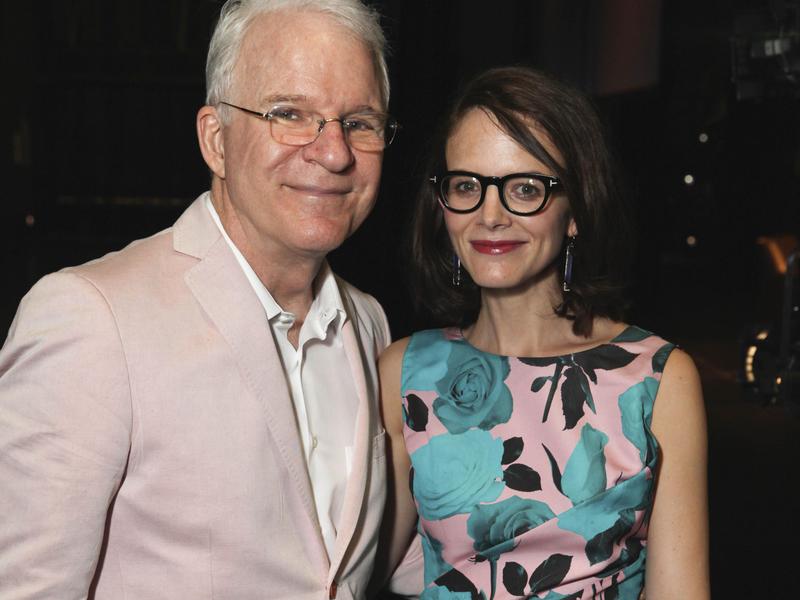 Not much is known about her early life. She was born Anne Powell Stringfield in 1972 in Pensacola, Florida. Her parents are Dr. James Stringfield and Margo Stringfield. Her father worked as a pulmonologist, while her mother served as an archeologist at the University of West Florida.
Anne is the eldest child of her parents. She also has a younger sister. As a young child, Anne attended Pensacola High School and then completed her graduation from Davidson College in 1994.
Her interest in acting started during her secondary high school in downtown Pensacola.
What Does She Do For A Living?
Speaking of her career, Anne is an American writer and former staffer for the New Yorker magazine. When she met comedian Steve Martin, she was working as a fact checker for the New Yorker. That was in the mid-2000s, as she and Steve got married in 2007.
You can actually read all her The New Yorker magazine publications here.
Steve Martin's wife has also written reviews for art and off-Broadway plays. In 2011, she wrote a tribute to Hollywood's famous talent manager, Sue Mengers in The New Yorker.
Over the years, Anne has worked as a freelance writer for many magazines, including Vogue Magazine.
Relationship With Steve Martin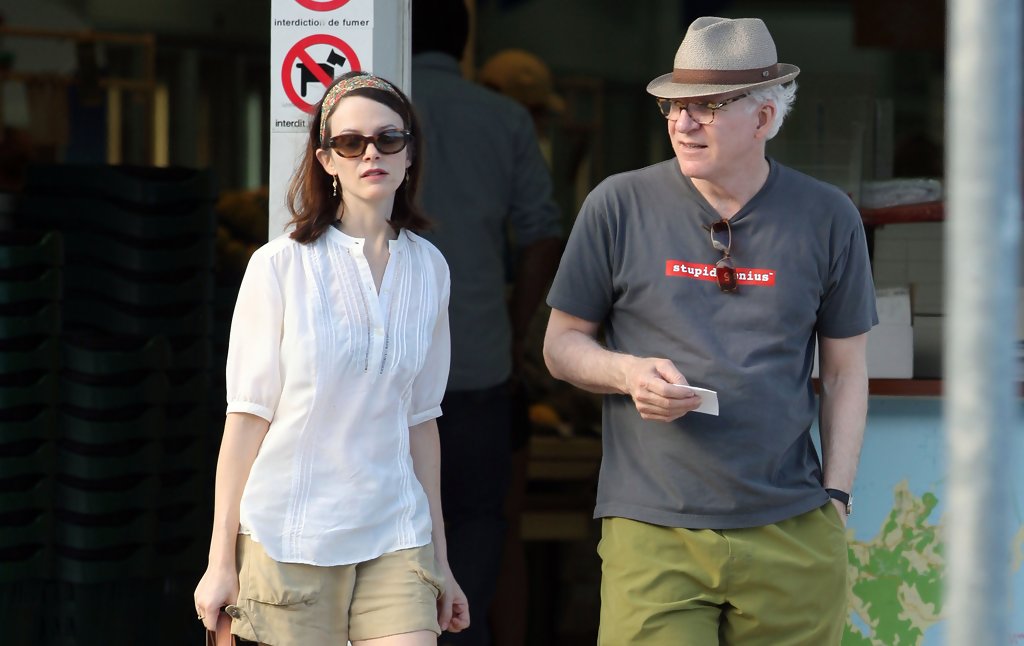 Here is a fun fact, these two met during a phone conversation. Yes, the two started communicating through the phone before they even met face-to-face.
Anne worked as a fact checker, and she had to phone Steve several times for one of his comic works. And they continued talking on the phone.
Despite being married to a Hollywood celebrity, Anne Stringfield is camera-shy and manages to lead a very private life. She stays away from the watchful eyes of the paparazzi. Her husband says she never walked the red carpet or attended an event with him. Anne even managed to avoid public attention after the birth of their daughter in December 2012.
Her husband, veteran actor Steve Martin, was a media star as he became a first-time father at 67 years of age. He attracted all the attention.
Now, speaking of their romantic relationship, they dated for three years before secretly getting married at a surprise party in his Los Angeles home on July 28, 2007. Most of the guests at the house were not aware of the marriage.
They came to attend the party. The guest list included actors Tom Hanks, Eugene Levy, comedian Carl Reiner, magician Ricky Jay, and many more. Anne's sister was the maid of honor, while Lorne Michaels, the creator of Saturday Night Life was the best man.
That was Anne's first marriage, while Steve has been in one before. He was previously married to British actress Victoria Tennant from 1986 to 1994.
Steve and Anne went on their honeymoon in the West Indies following their wedding ceremony.
In December 2012, Anne gave birth to their first child, their daughter Mary. She was 40 years of age at the time of childbirth. Despite being married for many years before Anne and several years with her, it was the first child of the comedian. He was 67 years of age at the time.
The age difference between the two is more than 27 years. And it often raises eyebrows and gets media attention. But Steve and his wife Anne Stringfield do not mind it. They go about their business and do not care what the outside world says about them.
Here is a fun fact: Steve's friend Tina Fey observed Anne's remarkable resemblance to herself. She calls Anne the younger, skinnier, and wiser version of herself. And here is another fun fact: While Steve and his then-girlfriend Anne Stringfield were dating, some people in the media mistook her to be Kristen Davis of Sex and the City.