| | |
| --- | --- |
| Real Name: | Barry Clinton Windham |
| Birthday: | July 4, 1960 |
| Net Worth: | $1 million |
| Height: | 198 cm |
| Occupation: | American Retired Professional Wrestler |
When you think of a famous wrestler, you mostly think of people competing in the WWE, or World Wrestling Entertainment. But long before WWE, Barry Windham was a star in the National Wrestling Alliance and World Championship Wrestling.
Born Barry Clinton Windham in July 1960, Barry was a one-time NWA World Heavyweight Champion, one-time United States Heavyweight Champion, and won a couple of more titles. It is not a small feat to win both the NWA World Heavyweight Championship and the WCW World Heavyweight Championship.
He was even a two-time World Tag Team Champion in the WWF with his brother-in-law, Mike Rotunda. Barry was inducted into the WWE Hall of Fame as a member of The Four Horsemen in March 2012.
Over the years, he has battled with other wrestlers like Dustin Rhodes, Lex Luger, Chris Benoit, Larry Zbyszko, Jeff Jarrett, Nikolai Volkoff, Dick Murdoch, Steve Williams, Brian Pillman, Dean Malenko, and many more. Some of the events he has participated include the Great American Bash and the Turnbuckle Championship Wrestling.
How much do you know about his early life? Where is he now? Let's find out.
Early Life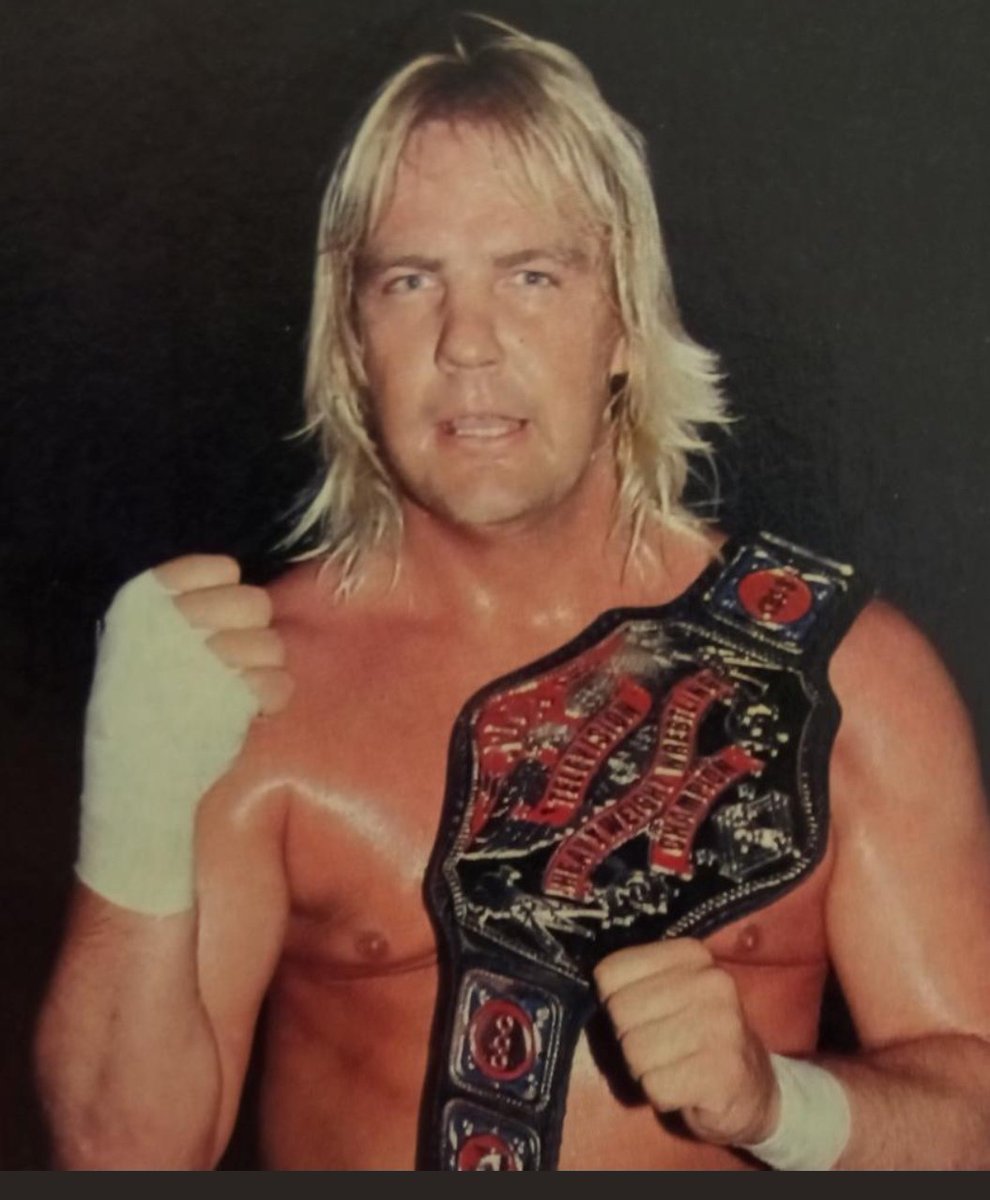 Barry Windham was born on July 4, 1960. Yes, he was born on Independence Day in Sweetwater, Texas. His zodiac sign is Cancer and he has an American nationality.
Windham is a retired professional wrestler, mostly known for competing in the World Championship Wrestling and National Wrestling alliance. He is also known as the son of Robert Deroy Windham, better known as Blackjack Mulligan, another American professional wrestler, but also a football player.
Barry grew up in Sweetwater alongside his siblings, Kendall Windham and Stephanie Rotunda. Kendall is also a professional wrestler, while his sister got married to Mike Rotunda, a WWE wrestler.
Growing up, he developed an interest in wrestling by looking up to his father who already made a name for himself.
He was only 16 years when he entered the sport. In the beginning, his father and another American professional wrestler, Harley Race, began training him.
After matriculating from a local high school in 1978, Barry did not pursue a college degree so that he can focus on his wrestling career.
Career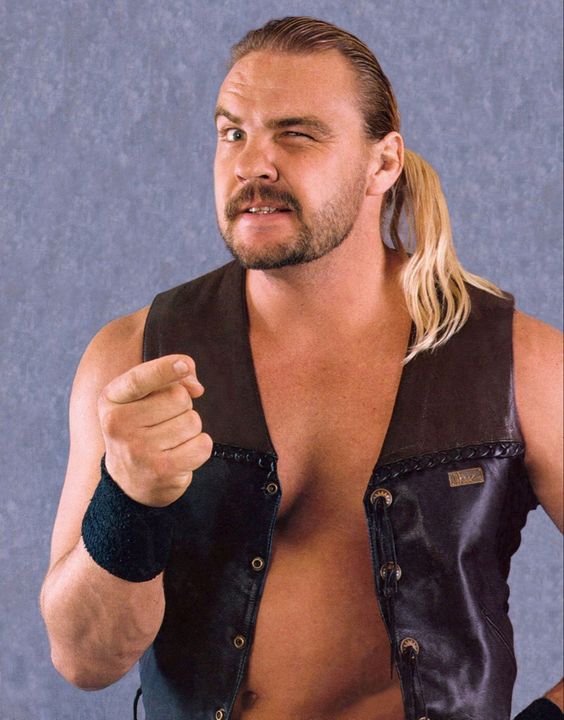 Now, let's talk about his professional career and what made him successful. He had his debut match on November 27, 1979, against JJ Dillon. He then spent the next five years competing in the NWA Championship Wrestling from Florida. Five years later, he and Mike Rotunda formed a tag team.
In the beginning, he was trained by his father, Blackjack Mulligan. Barry instantly became a fan favorite, winning battles in singles and tag action. But he had notable feuds with Kevin Sullivan and his army.
In 1984, he and his brother-in-law Mike Rotunda signed with World Wrestling Federation and debuted in WWF as babyfaces during the November 1984 edition of Maple Leaf Wrestling. They named their tag team The US Express and quickly made an impact in the tag team division.
Following their departure from WWF, they joined the American Wrestling Association and defeated the Fabulous Ones. Windham also competed in the National Wrestling Alliance as a babyface, and wrestled in the main event, Battle of the Belts II for the NWA World Heavyweight Championship against Ric Flair, and feuded over the NWA Florida Heavyweight Championship with Ron Bass.
In the fall of 1986, Windham again shifted, this time to NWA's Jim Crockett Promotions territory as a babyface. There, he had many memorable matches with Nature Boy Ric Flair. Some of their matches went up to the 60-minute time limit.
In April 1998, Windham joined his rival, Ric Flair, and his stable, The Four Horsemen, consisting of also Anderson and Tully Blanchard. At this point, he began using a black glove as well as the claw hold as his finisher, which was a signature move of his father.
He left the Four Horsemen in 1989 to compete in the WWF but returned to them in May 1990. At that point, the team consisted of Ric Flair, Arn Anderson, Sid Vicious, and Ole Anderson. Ole became their manager once Windham joined, as he was only semi-active.
By 1993, he became a full-time singles wrestler and pursued the NWA World Championship held by The Great Muta. He defeated him at the Super Brawl III.
In February 1997, he turned heel and formed The New Blackjacks with Justin Hawk Bradshaw. During this period, he dyed his hair and mustache black. The tag team served as a tribute to the original Blackjacks. The originals were his father and Jack Lanza. While they had opportunities for the World Tag Titles, the New Blackjacks had no success. Some started calling him Blackjack Windham.
In February 2010, Barry Windham wrestled his final match for American Combat Wrestling.
Where Is He Now?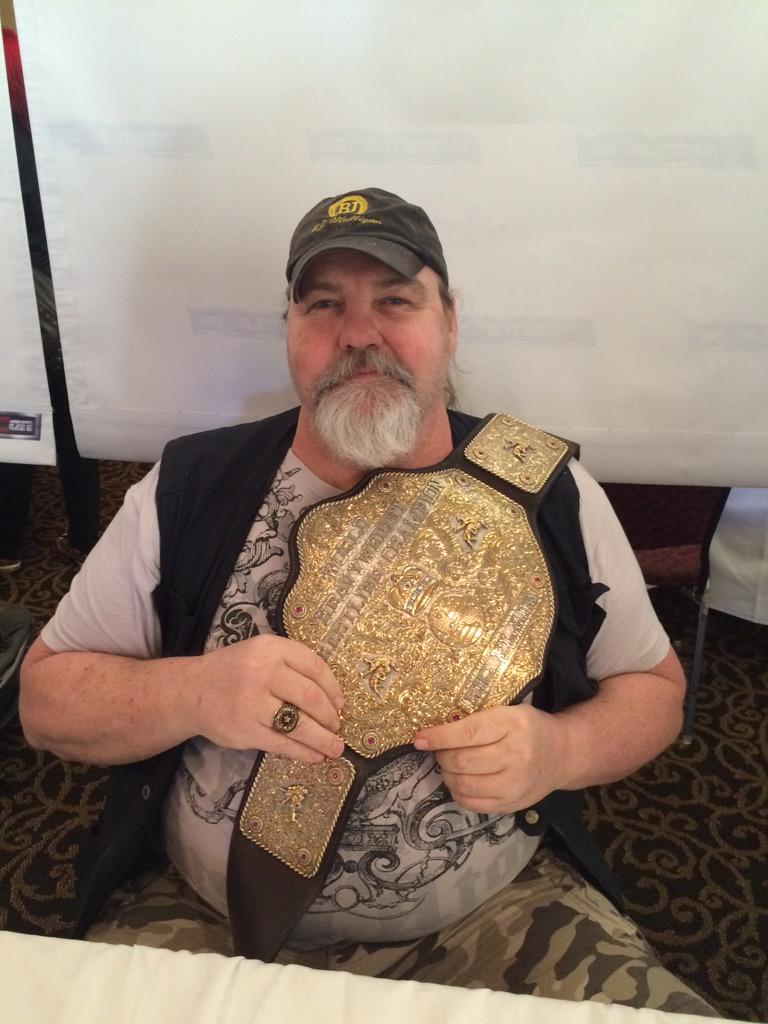 Barry was always physically active. During his 30s and 40s, he remained active, as it was important for his wrestling career to stay in shape. Therefore, he always had six to seven training sessions at the gym per week. Sometimes, he had more than one session per day.
Nowadays, he is not as active, but he continues to work out at the gym. While he was wrestling, his career took him to different US states, but also some European countries. He enjoys doing that to this day.
Windham says his dream travel destination is Miami, Florida. Nowadays, he enjoys watching movies late at night, with his favorite actors and actresses being John Cena, Vin Diesel, and Natalie Portman.
Following his retirement, he began working as a producer for WWE. It is a job he still has to this day. In October 2011, he was hospitalized due to a serious stroke or heart attack. Since then, he doesn't enjoy talking about his health much. In an interview in 2019, he denied having a heart attack.
Personal Life
Barry is quite secretive when it comes to sharing details of his personal life. He doesn't share much about his love life and other interests.
We do know he exchanged vows with a woman by the name of Kebra Hart sometimes in the 90s. Many believe she is a retired nurse, and that the two were introduced by their families. She and Barry have two children together, their son Callan and their daughter Abigail. Yet, they got a divorce in 2004.
Neither of them has spoken about any other relationship since then. We can assume that as of July 2022, Barry Windham is single.
Net Worth
Barry has spent quite a few years wrestling and building his professional career. One can assume he earned some money while doing it, right?
The retired wrestler won a lot of battles and championships during his heyday. It is no surprise that he managed to earn money to live comfortably. As of July 2022, his net worth is close to $1 million.
Sports pay off, it is just a matter of how you spend the money. Barry managed to save some for his retirement. And he earns a steady paycheck thanks to his work as a producer for WWE.