| | |
| --- | --- |
| Real Name: | Cassie Gabrielle Perez |
| Birthday: | December 23, 1998 |
| Net Worth: | N/A |
| Height: | 172 cm |
| Occupation: | Daughter of Chris Perez |
If you are a fan of Chris Perez, then the name Cassie Perez shouldn't be a strange one. She is the first child of the renowned Mexican guitarist and songwriter. Her father became popular through his association with different music groups such as Selena y Los Dinos. Chris Perez has been married twice, and he shares his children with his second wife
Chris has maintained a low profile when it comes to his family affairs, and Cassie Perez also doesn't share a lot of detail about her life with the public, so there isn't much information about her available.
Early Life & Education
Cassie Perez was born Cassie Gabrielle Perez, on 23 December 1998, in San Antonio, Texas. She is the first child and only daughter born to Chris Perez and his second wife, Vanessa Villanueva.
Cassie attended high school and is thought to have enrolled in college. She is regarded as a phlebotomist by profession. She is also approved by the Texas Cosmetologist Association as a certified esthetician. Cassie has not shared details about her educational background as of yet.
Career
Cassie Perez works at the Massage Envy Spa, where she works as a masseuse and offers other services. She usually posts about her work on her social media. While her parents are involved in the entertainment business, Cassie has chosen a different path for herself and seems happy with her career choice.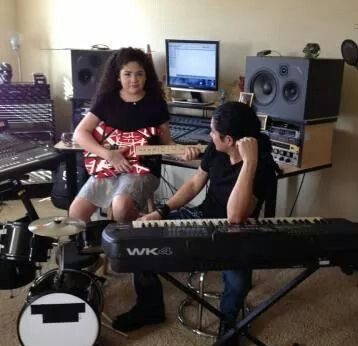 Personal Life
Cassie Perez has a sibling named Noah Perez. Unfortunately, Noah has been living with Down syndrome. Despite his health challenge, Cassie takes care of her brother and spends time with him. She often helps clean him up and sometimes gives him a spa treatment.
Cassie is reported to be in a relationship with a guy named Mark. She often makes several posts with her boyfriend on Instagram. They two have been in a happy relationship for a while now, and they live together with a dog named Saint.
Cassie's Parents
Christopher Gilbert Perez is an American singer and guitarist born on  August 14, 1969, in San Antonio, Texas. He was born to Carmen Medina and Gilbert Perez and grew up with one other sibling. He is best known as a former member of the band Selena y Los Dinos and the late singer Selena's ex-husband.
According to a couple of reports, Chris had a love for music from an early age, and he learned to play the French horn in school. His mother was very supportive of Chris's career but had an issue with his instrument choice because of the stigma surrounding rock 'n' roll culture. Chris Perez has often made it known that his music idols were great musicians like Kiss, the Scorpions, Ozzy Osbourne, Def Leppard, and Iron Maiden. Chris Perez was first married to Selena Quintanilla, the lead singer of the Tejano band Selena y Los Dinos. She was often called the queen of Tejano music. Chris and Selena were married from 1992 to 1995 when she was unfortunately murdered by a friend and producer, Yolanda Saldivar. Chris even published a book in 2012, To Selena, With Love, which was about their love and marriage. In the book were photos of the couple and love letters they had exchanged. In an interview where the book was mentioned, he said: "I thought it should be honest, with dignity. I knew there would be things that would make me feel uncomfortable, but I think I wrote the book with respect." He still talks to Selena's family and makes sure that they are doing okay.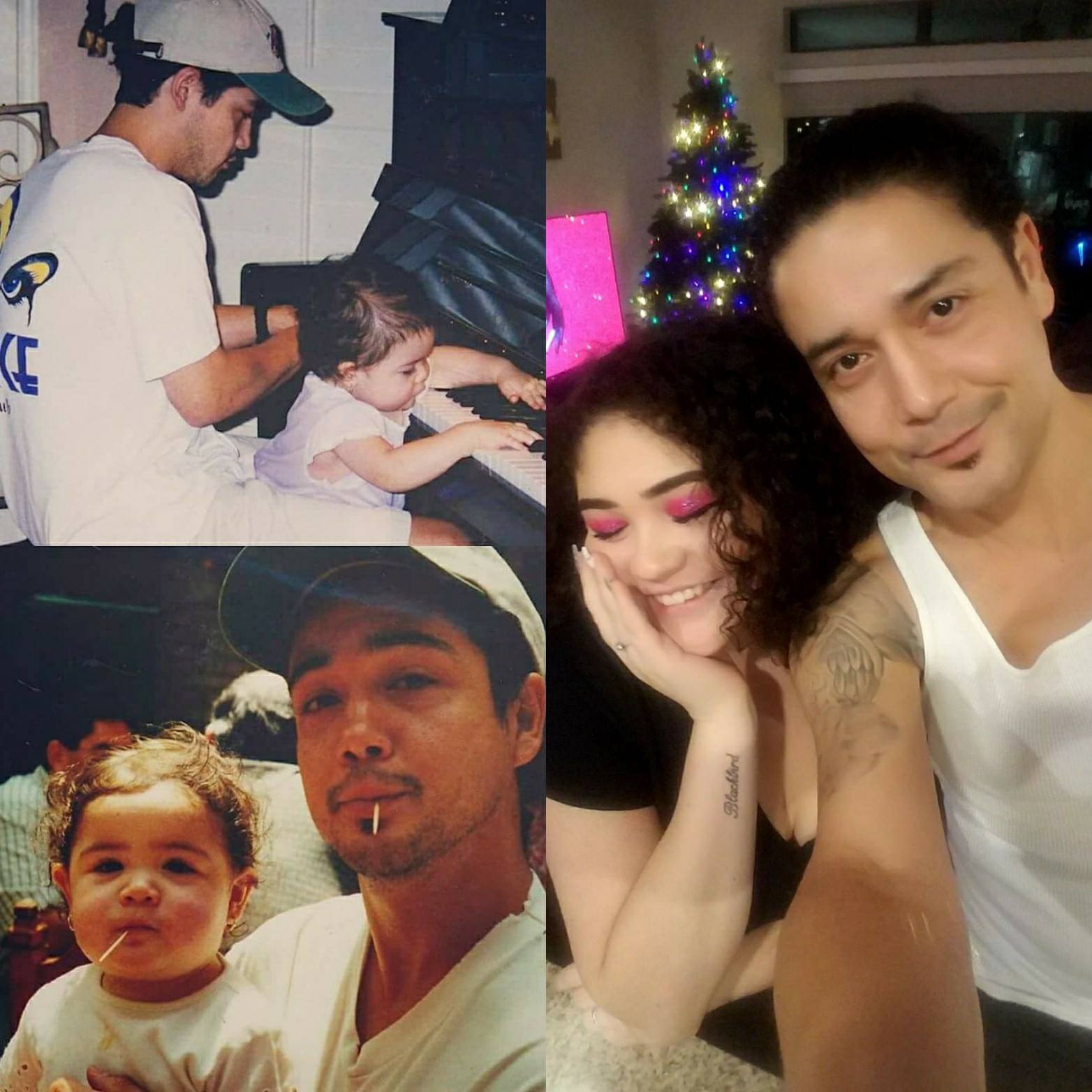 Vanessa Villanueva was born to Mexican parents in 1987. Just before she was born, her parents moved to America with her. They lived somewhere in Texas, although the exact location is unknown; that was where she grew up. She has lived mostly out of the spotlight. Very little is known about her early life and childhood, and she doesn't share details during interviews or on social media. She is an actress, but she is best known for being the ex-wife of Chris Perez, a guitarist. They met in 1998 through a mutual friend named John Garza. He was claimed to have been suffering from depression when she met him and had issues with alcohol and drug abuse. Chris lost Selena Quintanilla, his first lover, which was killed by her former producer in 1995. Vanessa helped him recover, and she helped him recover, and shortly after, they started a romance. There are speculations that even though he loved Vanessa, he could never forget Selena.
In 1998, the two began dating. Before tying the knot in 2001, they dated for eight years. Vanessa and Chris had two kids, the first of which was a girl called Cassie. It was a year later that they had a son named Noah. In the mid-2000s, their relationship fell apart. Their relationship was troubled as Perez was not going to spend enough time with his family and also showed signs of abuse of drugs and alcohol. Vanessa also accused Chris of wild outdoor activities. According to her, he never really took good care of her because of his lifestyle while avoiding her. They finally got divorced in 2008.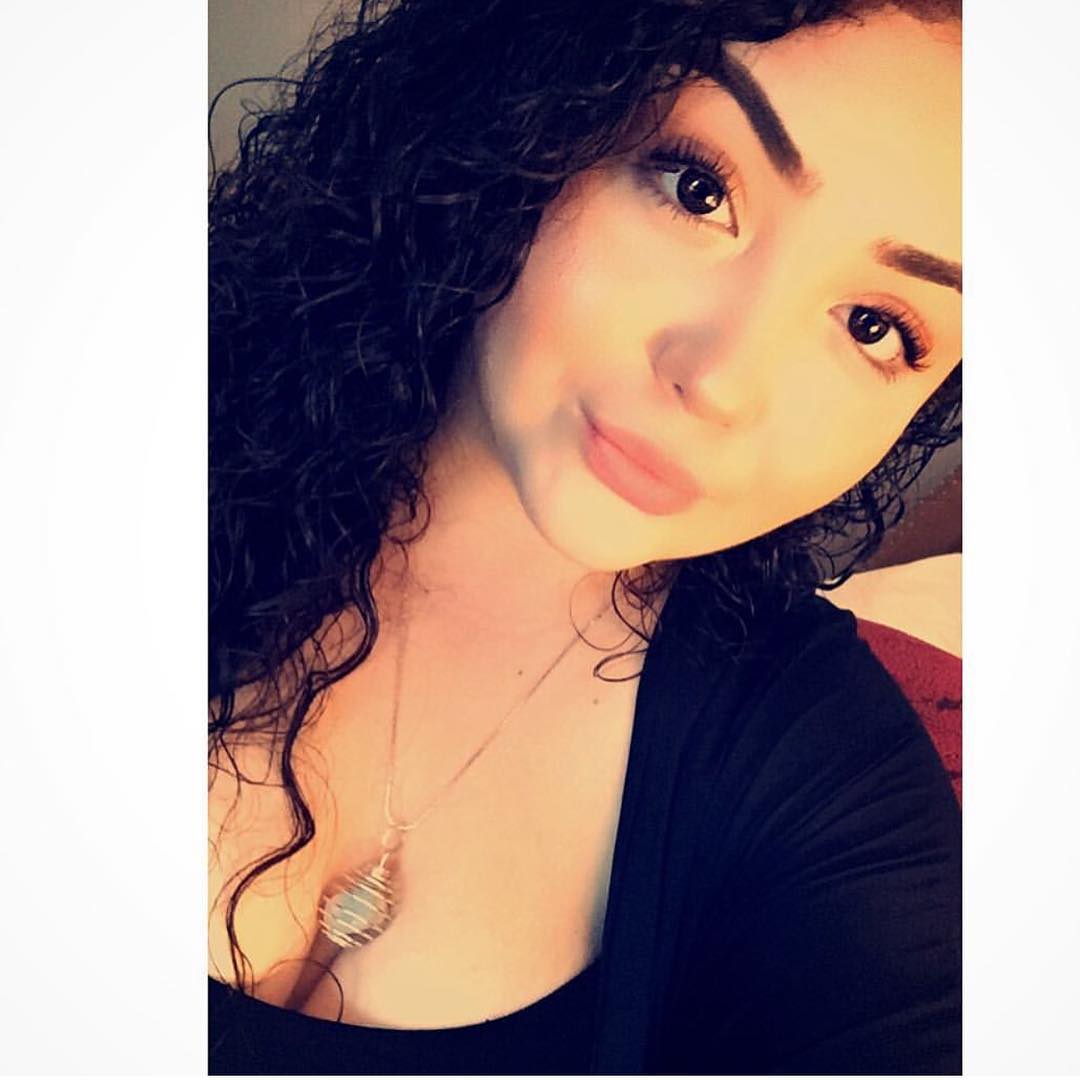 Net Worth
It is great to see that Cassie Perez is trying to make a name for herself. As of the time of writing this article, Cassie has no estimated net worth and has not disclosed her earnings to the public. However, her father, Chris Perez, has an estimated wealth of over $5 million.
In terms of work, Cassie earns money as an aesthetician and a phlebotomist, so it is expected that the celebrity kid earns a fair share of money for herself
Conclusion
Cassie Perez is a celebrity kid whose life has been very private and different from her celebrity parents. She has decided to build a career for herself away from entertainment and is doing well for herself. She comes from a supportive family, and she takes care of her brother, who suffers from Down syndrome. She also has a loving relationship and lives with her boyfriend and a puppy.
While there isn't much information available about Cassie Perez at the time, we will keep you updated.