The truth is that building a log cabin doesn't need to be expensive, so you don't have to give up on this dream of yours just for the price. In this article we chat with log cabin experts at Maestro Cabins as they know better than anyone else that only a small percentage of people build log cabins without counting their budget. They will give some helpful tips that can help you build log cabin on a budget.
Plan the construction of log cabins in advance
Take time to search for ideas and inspiration on the Internet, such as a free site like Pinterest. Look not only for beautiful pictures, but also for practical advice that can make an inexpensive log cabin an impressive and unique home. Looking at more professional advice, you can easily understand that a well-designed log cabin doesn't have to be spacious and large, for example, maybe two bedrooms is enough and you don't need four of them?
Planning will also help you save money by spending less on things over time, and making better decisions about what you really need when building or looking at log cabins for sale.
Consider the log cabin project carefully
Whether you are going to build a log cabin, a garage or a cottage, it is important to make a decision that will affect the design and layout of a wooden house before you start construction: you will choose an already made log cabin project or design / adjust the house individually. While clients often avoid choosing individual projects because of the public perception that they will cost them more, we want to assure you that this is not the case in our company.
Prefabricated log cabins are, of course, economical and quick to deliver, but they are not made to order, so the aesthetic changes to these buildings are quite limited. Also, log cabins quite often have a lower quality, which becomes especially important when it comes to the longevity of log cabins.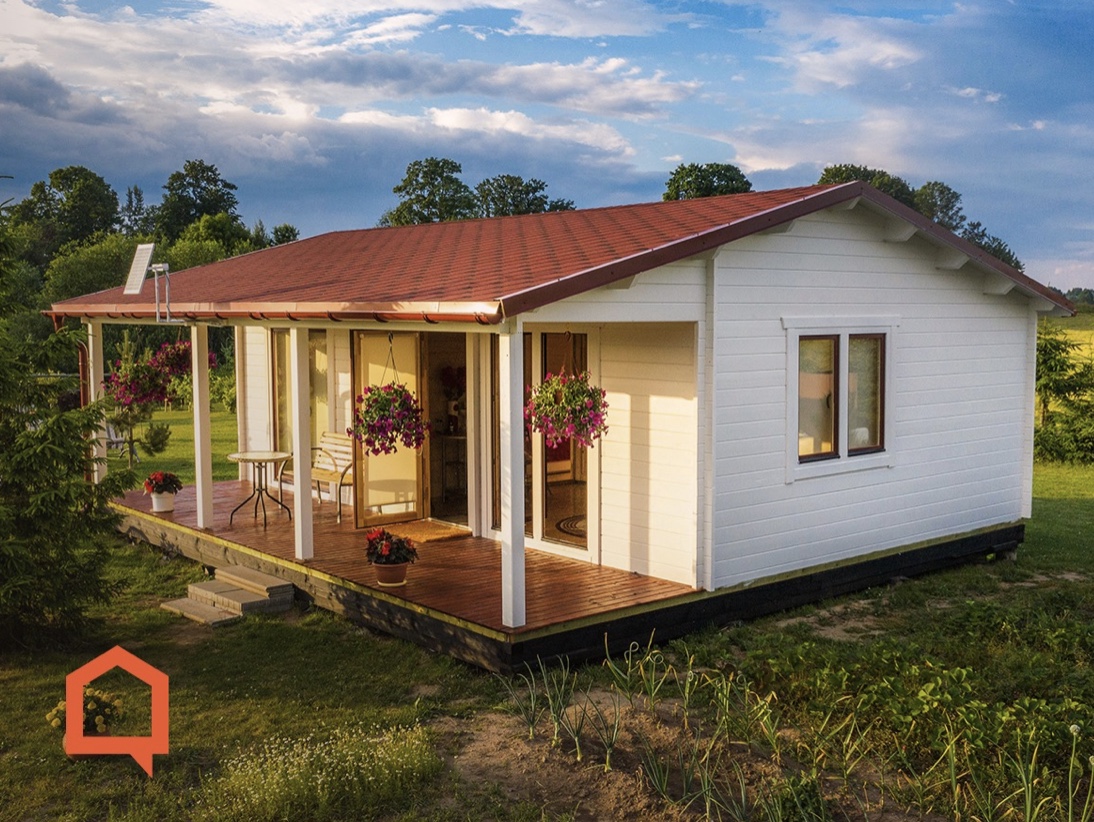 In order for cheap log cabins to last a really long time and for their design to be unique, it is worth choosing prefabricated log cabin design at Maestro Cabins, as all models can be modified from A to Z to fit your personal needs. This way, you will make sure that you have purchased your dream home, not someone else's. It is important to mention that only a few log cabin manufacturers offer free customization of their catalogue models; and Maestro Cabins is one of them.
We believe that everything in your log cabin should be designed taking into account your personal needs. Therefore, for production and installation of log cabins, we recommend choosing a company that will listen to your ideas and does not exceed your budget.
Carefully consider what is necessary for a log cabin
We all like to enjoy small things, but sometimes it requires big expenses. Choosing a right contractor for the construction of your log cabin is vital, as they will share important recommendations and insights – what is really important to invest in and what is just nice to have. Only by carefully considering such recommendations you will spend only on what is really needed, and it will not be difficult to stick to planned construction budget.
For example, at Maestro Cabins, inexpensive log cabins are manufactured with the highest quality doors and windows. Although you can choose a lower-class windows and doors when designing your log cabin, but based on our experience, we do not recommend doing so. This way you will only reduce the insulation of the log cabin and spend more on the insulation and heating of the house. In the end it will end up costing you more.
Another idea of ​​saving money is to choose thinner, lower-class walls. This is a fairly practical choice if you usually plan to use log cabin only in summers. It is also enough to use thinner walls to insulate the rooms, which will help reduce construction costs and will not be necessary at the expense of quality windows and doors.
Opt out of communal services if necessary
Another great way to save money when building a log cabin is to not belong to a communal service network. For example, instead of using shared electricity, it is possible to live with an independent source of electricity. An easily transportable generator can be a great solution in this case, as purchasing it isn't a big investment. Therefore, if you do not use a log cabin very often, it can be a great lighting solution that does not require high financial costs.
Another great alternative that can replace the insulation of a log cabin is the installation of a fireplace. The fireplace will not only allow you to heat a log cabin when needed, but will also create a cozy, romantic atmosphere, and logs or briquettes used for heating will not require high spendings.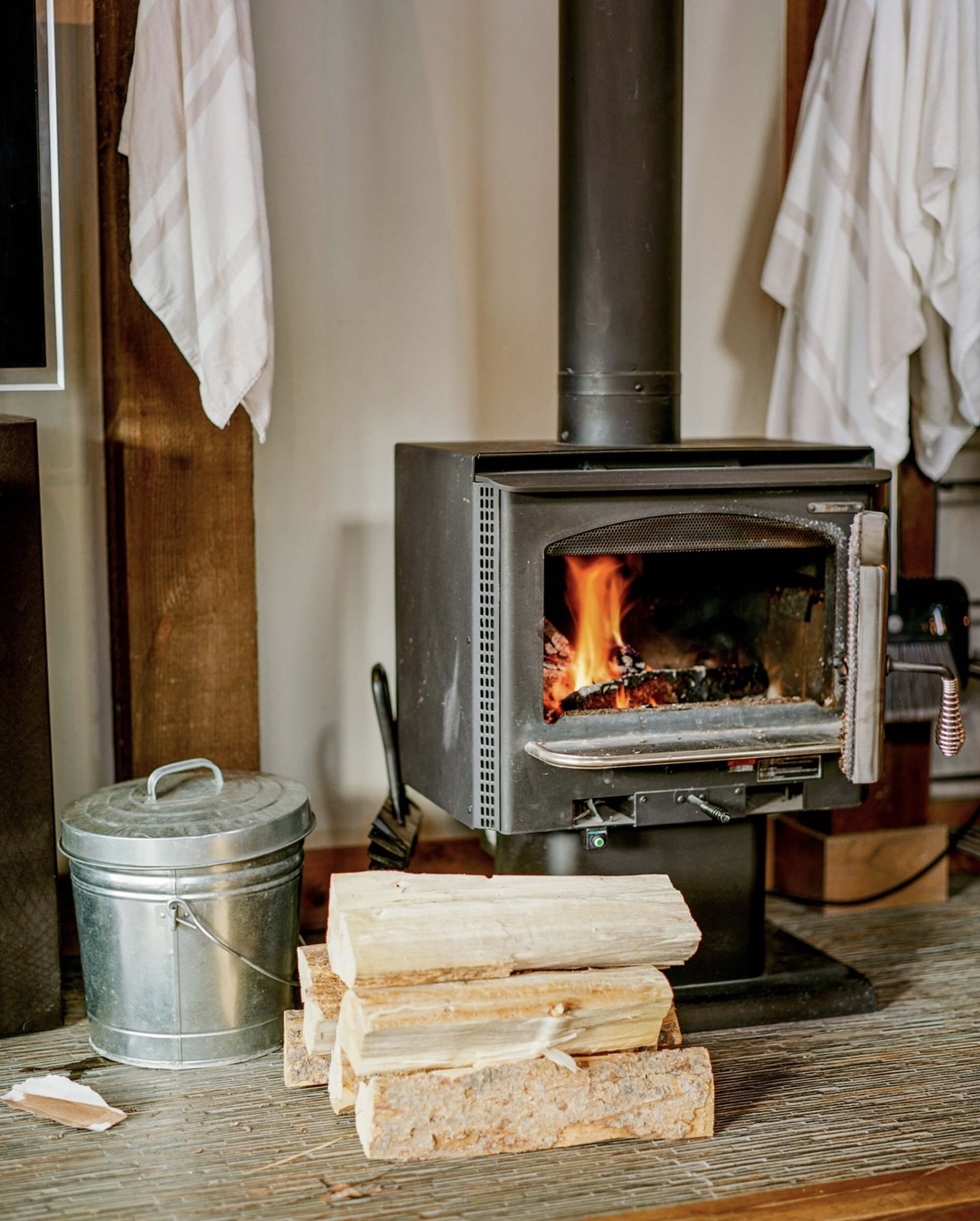 If the use of solar energy is considered an environmentally friendly choice, wind energy is a great solution for those who live in windy areas. Whether you are planning to build a log cabin in a rural area and do not have access to the electricity grid, or if you want to reduce your utility bills, when building a log cabin in the suburbs, your own wind generator would be a great solution. You can install a mid-range wind generator for around € 700.
To read more about log cabin construction and maintenance or to see our log cabins catalogue visit maestrocabins.co.uk