It is often said that finding gifts for a man can be difficult. They typically don't wear the same kind of clothing as a woman, and they often have a different taste in fashion. What do you get for the man who seems like he has everything?
The answer is simple: You get what he needs. Not necessarily wants, but needs.  What does your man need? A little extra help and encouragement to live a healthier lifestyle and become the best version of himself! If you're looking for what would surprise him the most, then you've come to the right place.
1. Fitness Tracker/Heart Rate Monitor
A fitness tracker is a great way to help someone become more fit. It's an extremely thoughtful gift, and it comes in many forms, so you can choose the type that will suit him best! There are basic ones that will track his steps and heart rate.
Then there are fancier ones that come with a touch screen and all kinds of different features. There's even one made for those who participate in extreme sports, which can measure things like elevation, water resistance, and air pressure. The way this type of gift is given is also important as you want your intentions to be seen in a positive light. You can choose to give him the fitness tracker and then take an interest in his activities and encourage him on his progress.
2. A Grooming Kit
If you're looking for a gift that will also say "I care about your hygiene" then this is the perfect one! A good grooming kit has everything he needs to keep his beard nice and tidy, his hair clean and manageable, and his skin soft. There are different kits you can choose from depending on how much money you want to spend.
The cheapest ones often don't last as long or might not be the as high quality of a brand; however, they do work if the point is only to surprise him. A more expensive, better-quality grooming kit would be a great way to get your boyfriend or husband on the right track for shopping for his own products.
3. Quality Leather Jacket
Almost all men enjoy wearing a leather jacket. But the only problem is that this garment can be very pricey, or look cheaply made. That's why it would be best to wait for sale season and buy one at half price. If you're worried about sizing, opt for classic styles like bomber jackets with large hoods (they look great with persol sunglasses). Leather jackets are also best combined with men's leather belts and would certainly make him feel special.
4. Impressive Bookshelf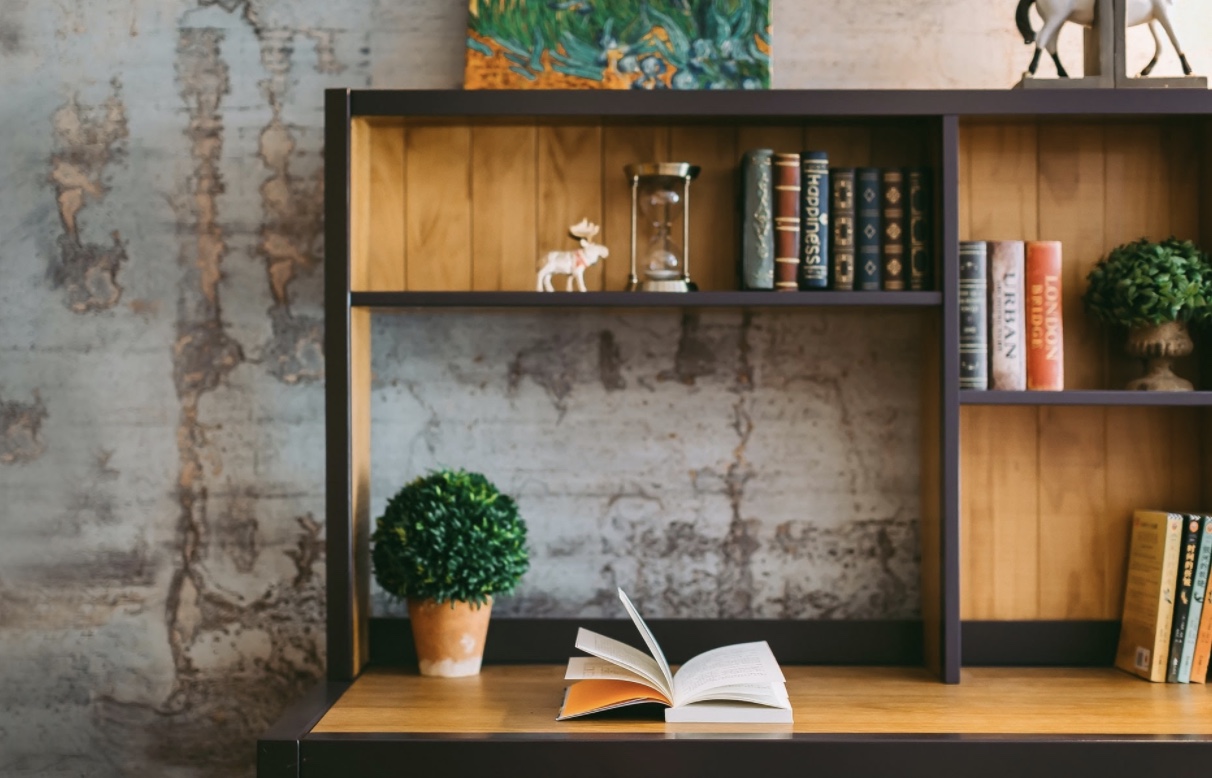 A man with an impressive book collection means he is intelligent and has a love of knowledge. This kind of gift can reveal a lot about him and give you an insight into who he is as a person. Not only that, but it will also encourage him to read more which makes his life all the richer!
It's one of those gifts that will have more meaning than just being on his shelf; it shows what he believes in and what his passions are. If nothing else, this is definitely something that would surprise him because most simply don't think to buy their men books. It's a gift that will continue to bring you joy as well as spark really interesting conversations!
5. A Tackle Box
Tackle boxes are perfect for those who love fishing, camping, or hunting because they allow them to keep their equipment organized and safe from the elements. You can choose different types of tackle boxes depending on what he likes to do most often. The nice thing about this gift is it has many practical benefits other than just being a surprise! It provides space for him to store his gear and keeps everything together so there is less time searching for things. If you're looking for a way to sneak a peek into his hobbies, then this is definitely the one for you.
6. A Quality Timepiece
A quality timepiece is a great gift for men who love the finer things in life. These kinds of watches are usually really expensive and can sometimes be custom made so it's a good way to get something you know he'll appreciate while also being thoughtful about your wallet!
Even if he doesn't have a lot of money; this is something easy to save up for because you don't need to purchase an entire outfit with matching shoes. It can be easily paired with everyday clothes like jeans or suits depending on the occasion. If he enjoys dressing sharply then this would certainly take his wardrobe to the next level!
It can be difficult to find gifts for men, but not impossible. If you know the man in your life well enough, listed above are some great gift ideas that will surprise and delight him.
7. A Protective Phone Case
A protective phone case is a perfect gift for men who like adventures, going out, or enjoy spending time actively. The phones are always in their hands or pockets, but they can easily slip out and meet their untimely demise this way, and protecting the phone is crucial in those scenarios. Burga has tough phone cases that offer two-layer protection that keeps all the buttons, camera, and screen safe. With all that, they also have over 100 designs that will surely improve the phone's look. No more fearing that phone not surviving a hike, as a shock-proof and heavy-duty protection never looked this good until now.