| | |
| --- | --- |
| Real Name: | Harper Willow Grohl |
| Birthday: | April 17, 2009 |
| Net Worth: | N/A |
| Height: | 155 cm |
| Occupation: | Daughter Of Dave Grohl And Jordyn Blum |
Harper Willow Grohl might become your next favorite rock music star. She definitely has the potential and the background for it. Harper is the daughter of music legend Dave Grohl and his wife Jordyn Blum.
She has two other sisters, Violet Maye Grohl and Ophelia Saint. Violet was the first to appear on stage with her father Dave Grohl.
Harper was born in 2009, three years after Violet, the first child, and five before Ophelia in 2014. Her father loves spending time with her and her siblings. In 2010, Dave told Time Magazine, "I used to tour nine months out of the year. Now I don't like being away from my kids more than 12 days. It's changed everything that I do".
Dave and his wife Jordyn take their daughters on fantastic holidays and often with them on tour. Let's find out more about Harper Grohl, the next star in the making.
Who is Harper's Father?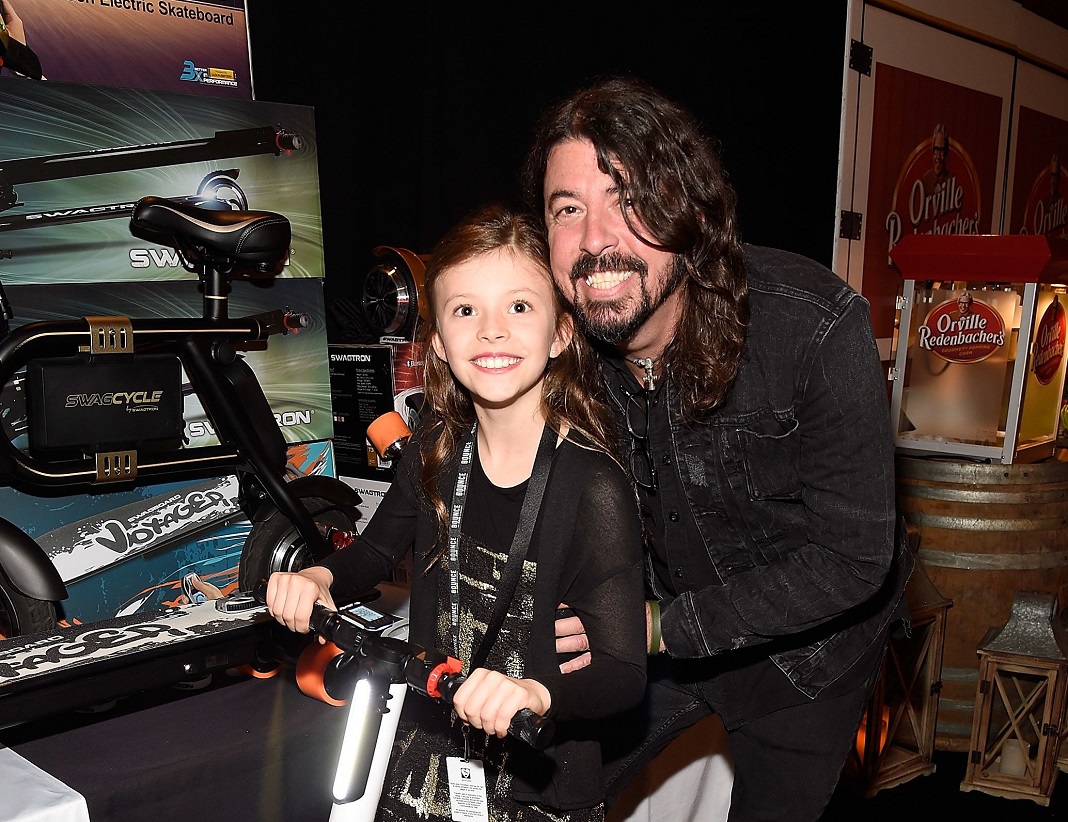 A bit of background about her father. David Eric Grohl was born in January 1969. He is an American musician, songwriter, and record producer.
At only 17 years of age, Dave joined the punk rock band Scream after the departure of their drummer, Kent Stax. When that band broke up in 1990, Dave joined Nirvana as their drummer in 1990.
He was featured on their second, and arguably best album, Nevermind in 1991. That album became a worldwide success. Sadly, the band disbanded following the death of lead singer Kurt Cobain in April 1994.
But Dave found a new job instantly. He formed Foo Fighters as a one-man project. He released the first Foo Fighters album in 1995 and then a band was assembled to tour and record under that name. So far, they have released 10 studio albums.
In 2014, Dave and the remaining members of the band Nirvana were inducted into the Rock and Roll Hall of Fame. He was then inducted as a member of Foo Fighters in 2021.
Why Are Fans Obsessed With Harper?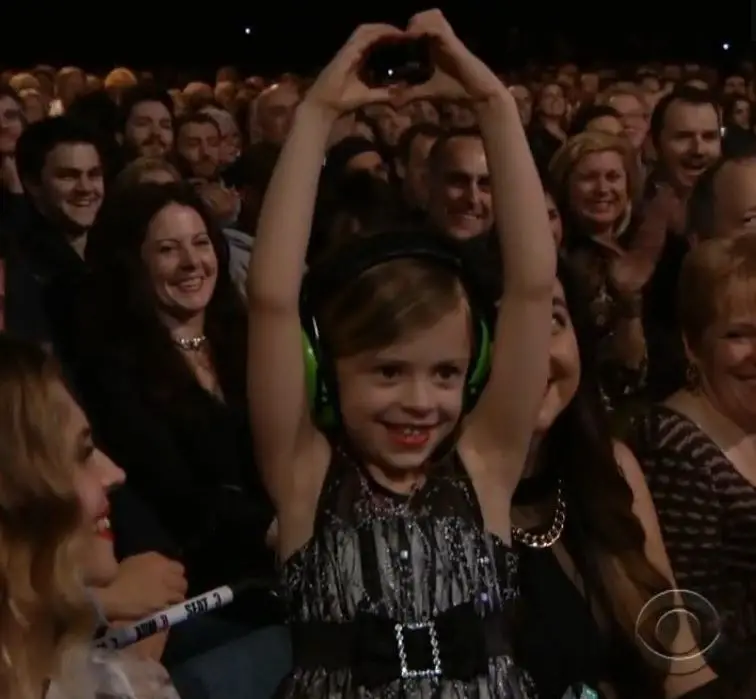 Now, why do fans love Harper Grohl so much? Well, maybe it is because she has the charisma of her father. Harper is the middle child, the second daughter, and she has started joining her father on the stage.
In 2017, Harper played drums with Foo Fighters at only eight years of age. She could show off her drumming skills on stage at the Secret Solstice Festival in Iceland. And fans loved her.
Dave is one of the most successful musicians in rock history. But his daughters no longer need their dad to do everything for them. Harper and Violet are already ready to take the stage and walk in his footsteps.
Harper sat at Foo Fighters' Taylor Hawkins' drum set during the Secret Solstice Festival and drummed along with her dad as if she was trying out for the band. Who knows, maybe one day, she will replace Dave as the drummer in Foo Fighters.
During the festival, Dave told the crowd that his daughter had recently asked to learn the drums. He said, "And I said, 'Do you want me to teach you. She said yes, and then I said, 'Do you want to get up in front of 20,000 people in Iceland and play? And she said Yes".
Harper and her dad played along while the band played Queen's single, We Will Rock You.
Violet Made The Stage As Well
Harper is not the only child in the family to take the stage with her father. In fact, Violet was the first to take the stage. She made her debut at 12 years of age, when she accompanied her father at a benefit concert in Oakland, California, in 2018. They sang a duet of Adele's song When We Were Young.
Harper also appeared at that gig and accompanied her father and sister for the Foo Fighters single, The Sky is a Neighborhood. Violet sang the lyrics, Harper played the drums, and Dave played the guitar.
Quick Life And Bio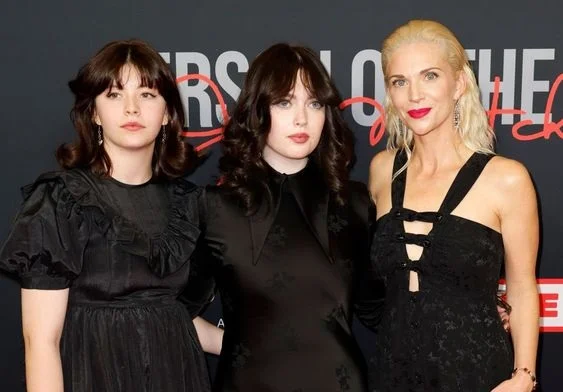 Harper Willow Grohl is widely known as the second-born child of Dave Grohl, the lead singer of Foo Fighter, and his spouse, Jordyn Blum. They got married in August 2003.
The couple has three children, Violet, the oldest, Harper, and Ophelia, the youngest.
Born in April 2009 in the United States, Harper holds American citizenship. She is of white ethnic background. Everybody knows her father, Dave. Her mother, Jordyn Blum is a director by profession.
Her father rose to prominence as the drummer for grunge rock band Nirvana in the 1990s. Fun fact, in March 2015, she was featured in a Daily Mail article alongside her father during tours and concerts.
Harper has the potential to follow in her father's footsteps. She made her official debut in June 2017 at only eight years of age.
Here is a fun fact: Harper knows every word to the Nirvana song Come as You Are. She once asked her father about Kurt Cobain, and whether the late singer was shy.
Dave has never played Nirvana songs before his children and did not even talk about the band, but Harper knows the songs by heart.
There is little to no information regarding her education. Besides touring with her father every now and then, Harper mostly stays away from the spotlight.
Net Worth
How much money can a now-12-year-old make? Well, some children make millions on YouTube even as young kids.
Jokes aside, Harper doesn't earn money yet. Her father is the one responsible for the finances of the family. And judging by his net worth, Harper might not need to work a single day in her life.
Her father Dave Grohl has a net worth of more than $320 million as of September 2022. He is among the richest celebrities. And he is only getting better and better.
We can definitely expect some big things from Harper Willow Grohl as well.