There is no denying that a bed is the most important piece of furniture in the house. You need a comfortable bed so you can have a good night's sleep in order to be able to properly function the next day. In addition to that, an uncomfortable mattress can cause back and neck pain which can affect your sleep quality and make you exhausted all day.
A mattress will stay in your life for quite some time, and for this reason, you need to choose one that gives you the comfort and sleep that you hope for. Even if it will cost you, you should look at it as an investment since your sleep quality can impact all other areas of your life. If you want to buy a new bed but don't know where to start, then keep reading for tips on how to choose the ideal mattress for you.
1. Type of Mattress
Before going mattress shopping you have to first decide on the type that you want. There are five types that you can pick from, and familiarizing yourself with each one will help you make an informed decision.
The first type is the innerspring mattress. The great thing about this type is that it provides strong support since it uses a coil system. It also has a few comfort layers and is considered bouncier than some of the other types.
The second type is foam which, unlike the innerspring, doesn't have any coils. It also relieves pressure and provides motion isolation.
The third type is the hybrid which features foam and innerspring support to provide both support and softness. It also doesn't retain heat, is bouncy, and facilitates contouring. It doesn't matter what position you sleep in, this mattress will provide a great sleep quality.
The fourth type is latex. This has a number of layers that are made with latex rubber. It is very durable and bouncy.
Last but not least is the airbed. This type allows you to choose how firm you want your mattress to be using a remote control or your cell phone. Even if you have a partner, you can customize each side's firmness.
2. The Size
When it comes to mattress size, the larger the better. This is because large beds provide more comfort especially if you have a partner or a pet that sleeps with you, or if you sleep in a position that will make a smaller bed uncomfortable. Mattresses usually come in different sizes, the king mattress being the largest size for maximum comfort. Then you have queen, double, king single, single extra long, and single. Make sure to consider your room's size first before you choose a bed, and that the mattress's length is 10 to 15 cm greater than your height.
3. Firmness
Mattresses come in three levels of firmness; soft, medium, and firm. The firmness of the bed is essential to giving you a good night's sleep. However, you will need to first consider your height, weight, and sleeping position before choosing a firmness. If you are a side sleeper then you should opt for a soft mattress. However, if you prefer to sleep on your back then you will need a bed that will keep you comfortable by supporting your neck, back, and spine and as such you should opt for medium support. Last but not least, a firm bed is for people who sleep on their stomachs since it will ensure their spine is aligned.
4. Test It First
Now that you know what to look for when buying a mattress, it is time to go shopping. Although you can easily buy a bed online, you should consider going to the store and testing your new mattress before buying it. When you find the type and size you want, lie on it for a few minutes, rollover, and sit up to make sure that it is comfortable. Additionally, it is not recommended that you buy the one on display since it has probably been tried a few times.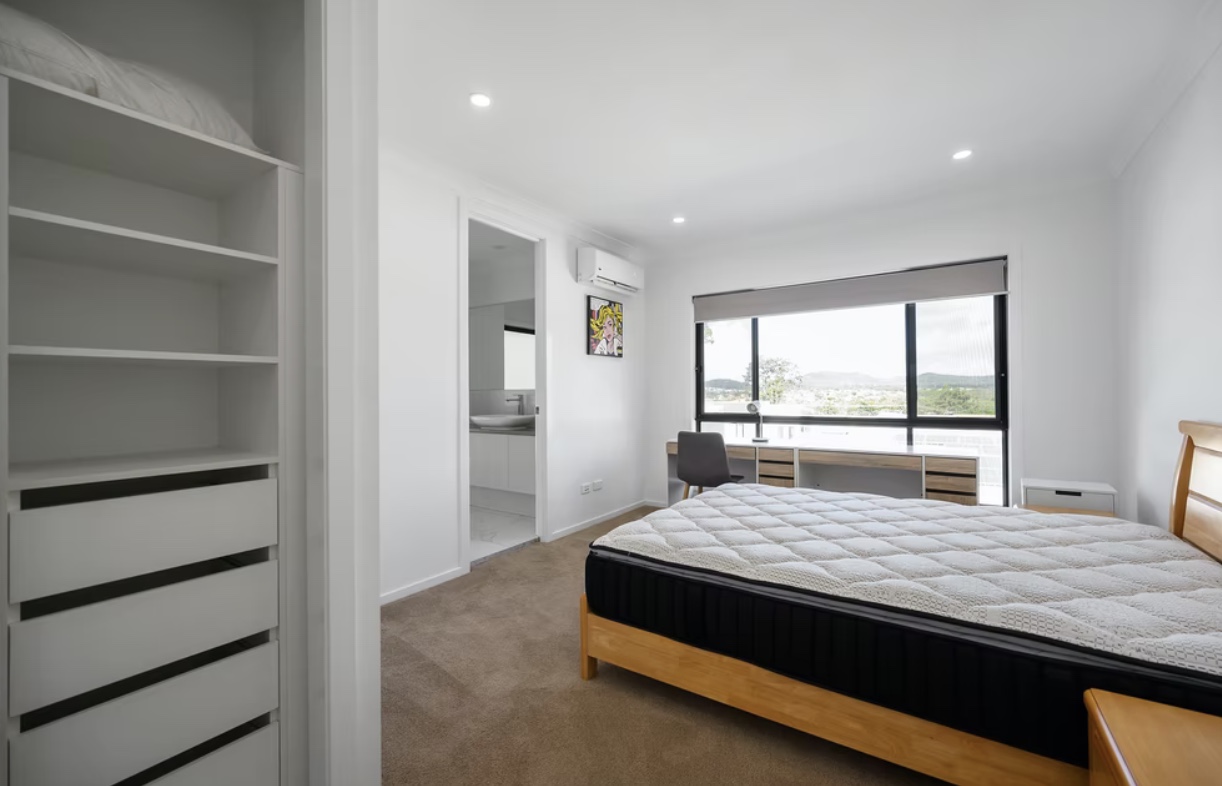 Buying a new mattress is a very important and serious step. A good bed can have a huge effect on your quality of life since sleeping is as important as food and water. When buying a new bed, you should do your homework first by learning about all of the types of mattresses, firmness, and sizes, and choose one based on your sleeping position and needs.