Live-in care is a service that enables elderly and sick people to remain in their own homes, where they can enjoy living as part of the community. It is regarded as the ideal option for those who require full-time attention but also want to retain privacy. Live-in carers are employees of an agency that provides them with accommodation within the client's home, plus payment for their services.
Although live-in care is not a new idea, it has become increasingly popular over the last few years because it allows people to stay at home instead of moving into residential or nursing homes. Let's look at some important things about live-in care.
Mobility support around the home
Live-in care solutions vary depending on the area you live in, but average at around £450 a week. This will cover an average of 37 hours per week. It may also include help with your housework and cooking – this is up to you. Live-in carers like the folks in Devon will provide support with mobility around the home. This may include driving you to appointments, taking you on days out, or simply assisting with getting in and out of the bathtub.
This is one of the benefits that live-in care provides that things like regular housekeeping don't, but it is important that you discuss with a potential Agency what hours would be best for you, they will have an idea of what carers in their network can offer based on your location and lifestyle.
Administering medication or regular prompts
Live-in carers are able to provide the support you need without the additional expense of hiring overnight staff for your home. Professionally trained, live-in carers can ensure that your medication is administered correctly and on time. They will also prompt you to take your medication if necessary.
These professionals can also provide assistance with some of your daily activities including showering, dressing and undressing, drinking from a cup or glass, and managing incontinence. They will change bed linen and supervise you while you bathe. This is particularly beneficial before going to the hospital for an extended stay, as it minimizes the risk of picking up an infection in the hospital. Live-in carers will also assist you with regular exercise, cooking, shopping, and any other daily tasks that you might normally do yourself.
Support getting out and about
Getting out and about gives the elderly a little break from their homes. It helps them get to wherever they need to go, whether it's socializing with family or going to work. It also helps them get the exercise their bodies need for optimal health. For people who live alone, getting out and about can be difficult to do on their own.
Live-in carers can quickly get to your loved one's location if they need help getting out and about. Live-in carers are trained in how to assist with these issues, but if you're worried that they may not anticipate an emergency, tell them what needs to be done. They will be able to accommodate the needs of your loved ones in order to get them out and about. This will not only benefit your loved one but you as well. You won't have to be their chauffeur 24/7.
Preparing meals and washing the dishes
These are things that can be easily done. However, these mundane tasks take up a lot of time and energy from the carer, who is helping you out in your time of need. Taking it into consideration, we have listed some important points below for your family to know:
It is helpful if you make a list of essential items to prepare for the day before you leave it on the dining table. You may also include a list of items that can be packed as snacks, e.g. apple/ banana, nuts, or sandwich.
Keep some towels and hangers in the pantry for your carer to use if necessary (if your clothes are still wet but he or she has finished washing them).
If there is a chance that your carer may need to cook, you can do the following: a) put on some rice or vegetables b) freeze leftovers in individual portions c) leave notes with instructions for microwave use.
Carers have full-time jobs too and would prefer to have a shower after work, so please keep the bathroom clean and dry.
If your carer comes early in the morning or leaves late at night, you can place a heater along the floor near the bed to prevent a cold, which may result in sick leave (if he/she has caught flu). It is also helpful if you leave a warm blanket and towel, as well as a reminder of the time.
Completing household chores
This is just one of the ways in which live-in carers help. In-home care can help seniors remain independent, continue to get chores done around the house and maintain a healthy lifestyle.
Living in someone else's home may not be ideal for everyone, but it can be more comfortable than living alone or in an assisted living facility. If you live with a live-in carer, you have a built-in companion. It may be hard to give up privacy and space, but sharing is a part of life with a live-in carer.
Live-in carers sleep in the home, so they are available if you need help during the night. And it's always nice to have someone nearby who can answer your questions about the daily activities of living.
Support with bathing, dressing, and toileting
When you live in the community, support with bathing, dressing, and toileting can be provided by family members or care workers. However, when you move to a nursing home, personal assistance is no longer possible, so other means must be used to support your independence.
Live-in carers assist residents with their daily living activities such as bathing, dressing, and toileting. It is often the case that if a resident has lived in their own home for some time, they are used to bathing at certain times of the day or using certain methods of bathing. Live-in carers are trained to respect your personal preferences when it comes to how you bathe.
You will need assistance with toileting when you first move to the nursing home. The live-in carer will work closely with your GP or health professional for one or two weeks in order to see whether there are any issues that need addressing, such as constipation. There is a shared responsibility between you and your live-in carer when it comes to toileting. If you are unsure, speak to the live-in carer or nursing home staff about your needs.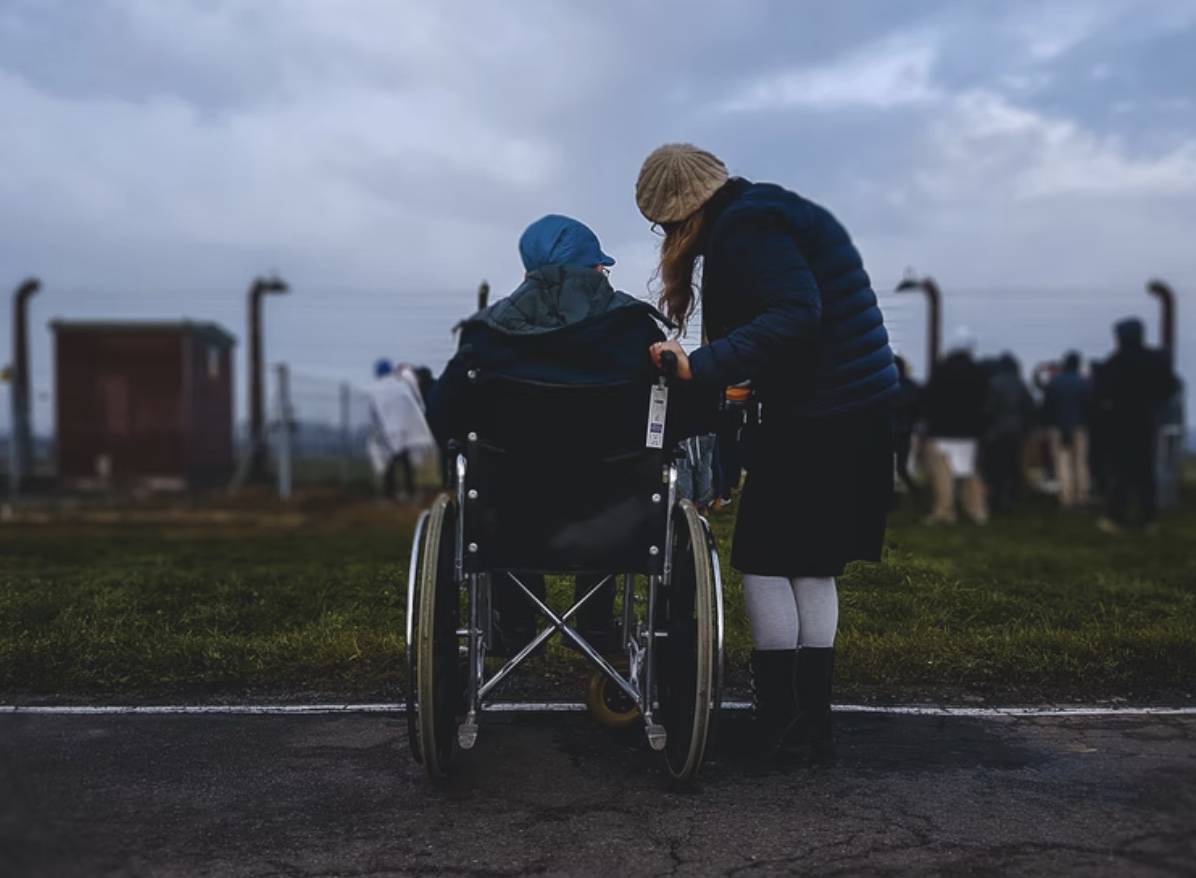 To sum up, it is important to remember that live-in carers are trained professionals who are committed to helping you keep healthy and independent. It is beneficial if the family members of the senior being cared for can discuss their needs with each other as well as with the live-in carer, so everyone involved can work together to maintain a healthy lifestyle.