| | |
| --- | --- |
| Real Name: | Israel Houghton |
| Birthday: | May 19, 1971 |
| Net Worth: | $8 million |
| Height: | 167 cm |
| Occupation: | American Christian Music Singer, Songwriter, Producer Worship Leader |
Born May 1971, Israel Houghton is an American Christian music singer, songwriter, producer, and worship leader. The Grammy award-winning American singer formed Israel & New Breed, a music group and ministry organization that has produced amazing albums.
He formed the ministry group in 1995. Two years later, they released their debut album, Whisper it Loud. Nowadays, people consider Houghton one of the most influential tastemakers, because of his ability to add energy to contemporary gospel and worship.
As for his music, many people recognize it for its cross-cultural style of Christian music with a fusion of jazz, rock, reggae, and gospel. During his career, Israel Houghton has won numerous awards, including Grammy Awards, Dove Awards, and Stellar Awards.
Early Life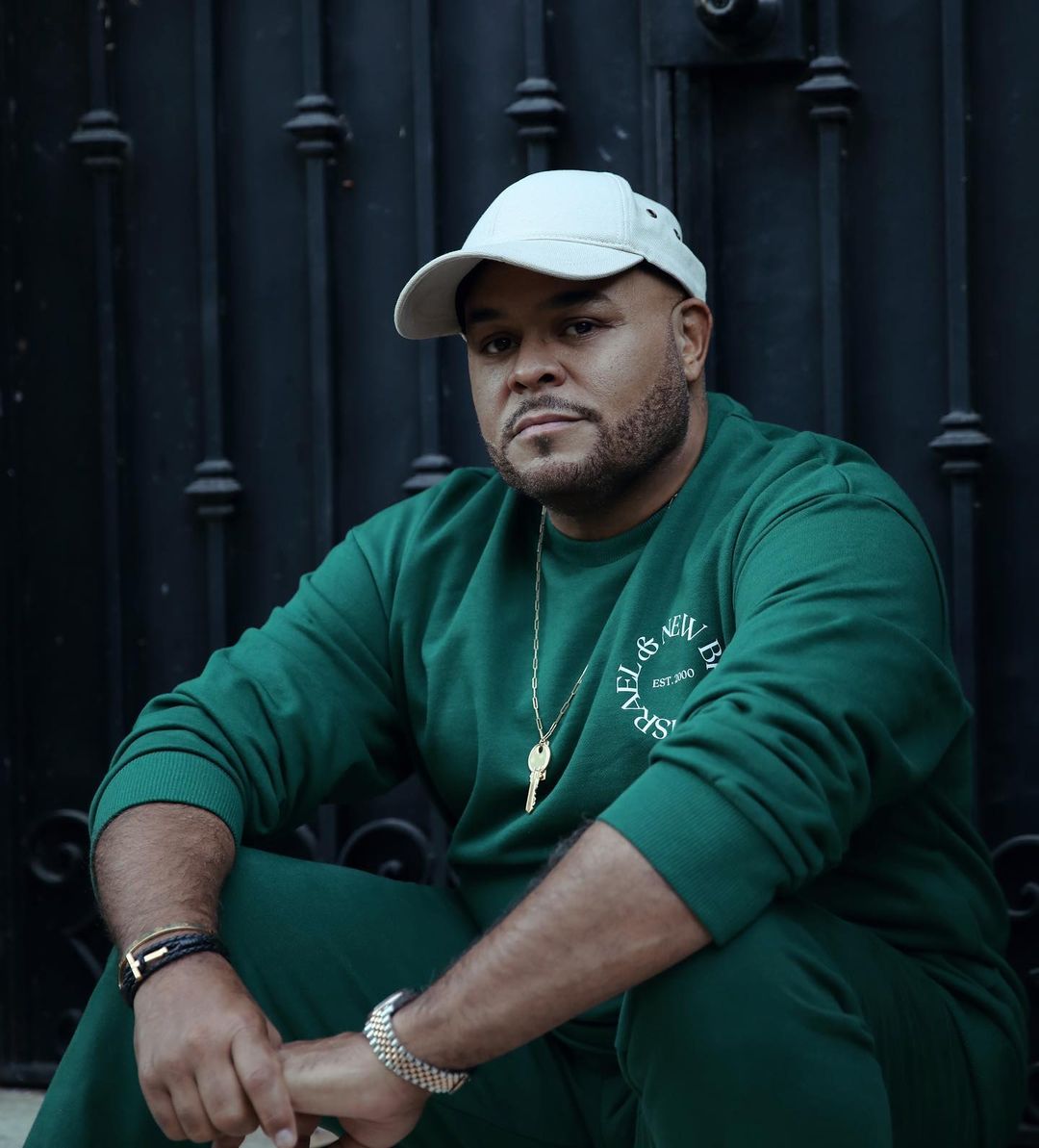 As we said before, he was born on May 19, 1971, in Carlsbad, Oceanside, California. We do not know much about his biological father. His step-father, on the other hand, is Henry Houghton, while his mother is Margaret Houghton.
He had a difficult start in life, and could easily end up being an abortion statistic. His mother is white, while his biological father is black. And when his mother was 17, she got pregnant. Living in a segregated society like Waterloo, Iowa, she had to endure the criticism of her family when she got pregnant by a black man.
While her family suggested aborting the baby, Margaret was determined to give birth. She was a terrific concert pianist, but put her baby, Israel, as her priority. When she was eight months pregnant, she split with Israel's biological father.
When Israel was seven years old, he met his grandfather for the first time. That was the same person who told his mother to move on and have an abortion.
This was a turning point for Israel, who remembers it to this day. He says, "I saw my cousins and my younger siblings running up and jumping on his lap and hanging out. A great time was being had by all. So I thought, Let me do the same thing. I ran and jumped on his lap, and the next thing I knew, I was on my back. He had pushed me to the ground and couldn't make peace with this cultural thing".
Speaking about his first experience with worship, the American singer says he was 19 years old. He was playing drums in the church band at a church in Phoenix when they asked him to be the worship leader.
Israel says, "They had heard me sing or something and they said, 'Why don't you consider leading worship for us?' I said something like, 'I'll pray about that.' He said, 'Pray hard because you start tonight!'"
When Israel Houghton was getting into the recording industry, many people told him to choose a style. But he ran with it. He just said, "How about we just put it all together. Because when we get to heaven, there's not going to be sections. This is the black section of heaven. This is the white section of heaven. What kind of music do you like? Well, you're going to be over in that room".
Career
Let's talk more about the career of Israel Houghton. In 1989, when he was 18 years of age, he decided to devote himself full-time to Worship Ministry. In 1995, he formed the band New Breed Ministry alongside his wife, Meleasa, and a group of musicians and singers.
They formed the group to overcome cultural and denominational barriers. To do that, the group toured around the US and spread the powerful sound of the ministry to the churches.
Two years later, the Christian group released their first album, Whisper it Loud. A few years later, they changed their name to Israel & New Breed and released their debut album New Season in 2001.
Israel Houghton continued to produce his own music but also worked as a producer for others. For example, in 2003, he produced the debut album of contemporary worship musician, Michael Gungor, Bigger than my Imagination. The album was considered one of the best worship albums of the year.
In 2006, Israel and his band performed in South Africa, for a gathering of 8,000 people. The album was recorded in Cape Town, called Alive in South Africa.
In August 2010, Israel released his next album, called Love God, Love People. The same year, he also released London Sessions. In August 2012, he released a live album, called Jesus at the Center.
During his career, Israel has released a total of 13 albums. Of those, 11 were released through his own music label, Integrity.
Personal Life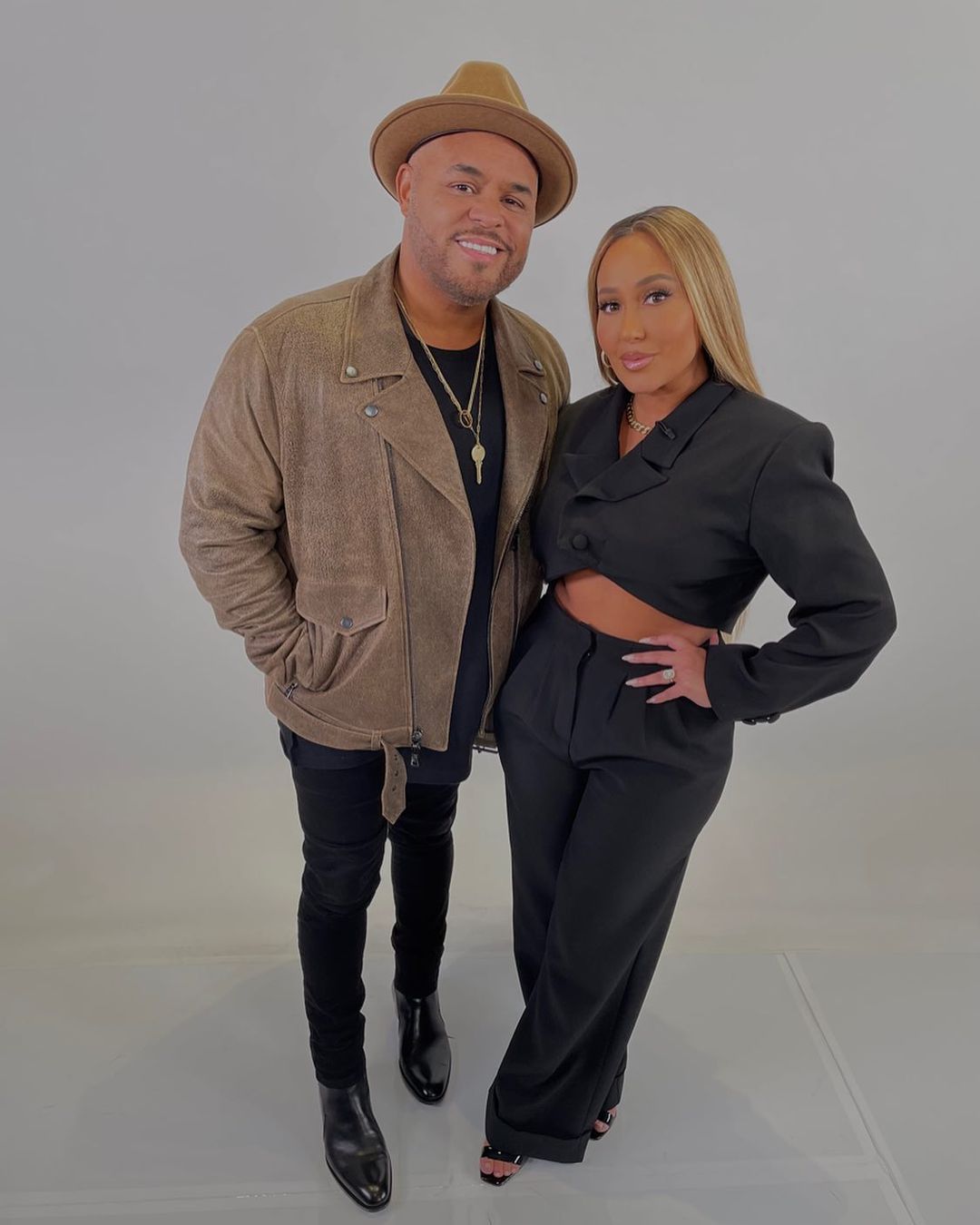 We talked about how Israel started his first band with his wife Meleasa. How did they meet? She was a well-known gospel singer at his ministry in Pittsburgh. In 1994, the couple got married and worked together on music and their ministry.
So far, they have three children, Mariah, Israel II, and Milan Lily. They got separated in 2015, but their divorce was made official in February 2016.
Then, he got married again, this time to Adrienne Bailon. The couple got married in November 2016 in Paris. She is a singer and TV show hostess.
And here is a fun fact, he is 12 years older than his second wife. Now, today that might not look like a big age gap. But there was a time they were criticized.
The two met while working on the 2013 DVD movie, "I am in Love with a Church Girl". Israel worked on the music for the faith film, while she handled the acting alongside Ja Rule.
While he has three children with his first wife, Israel might become a father to another child. His second wife, Adrienne, is pretty vocal about wanting to have children.
Like in most relationships, these two started as friends, but their friendship soon turned into a romantic relationship.
Awards and Achievements
Israel Houghton is easily one of the most accomplished Christian singers. He has won numerous accolades. For example, he won the Dove Award 11 times, the Stellar Award 2 times, and the Grammy Award 6 times.
His Grammy wins are for Best Gospel Album, Best Contemporary Christian Music Song, Best Pop/Contemporary Gospel Album (three times), and Best Traditional Gospel Album.
Net Worth
As one of the more accomplished singers, Israel is also a wealthy man. How much does he earn from music? You might consider a career as a Christian musician, right?
As of July 2022, Israel Houghton's net worth is more than $8 million. That is quite a lot for a worship leader, singer, songwriter, and musician who is into Christian music. So, if you are wondering if Israel Houghton is rich, YES, he is.