| | |
| --- | --- |
| Real Name: | Joan Lin Feng-jiao |
| Birthday: | June 30, 1953 |
| Net Worth: | $1 million |
| Height: | 165 cm |
| Occupation: | Former Taiwanese Actress, Wife of Jackie Chan |
Almost everyone in the world has heard about Jackie Chan. The Chinese martial artist is a legend. He is the modern version of Bruce Lee, only he is not that good of a martial artist. But he is an amazing actor. But how many have heard of his wife, Joan Lin?
Not many, we can bet on that. Today, we will try to change that, by talking more about the wife who supports Jackie Chan in his career. Fun fact: she has many movies as well.
Early Life and Career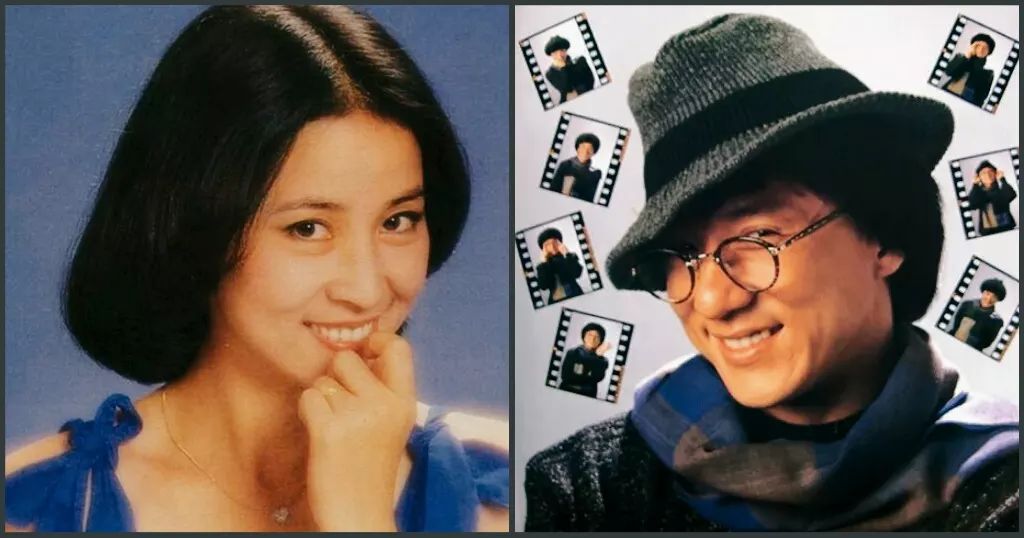 Born in June 1953 as Joan Lin Feng jiao, Joan Lin is a former Taiwanese actress. She was the second child of five children. At the age of 12, she dropped out of school because of her family's poverty. Instead, she had to work and contribute to the family.
Born in Taipei, Taiwan, her Chinese name is Lin Feng-jiao. At the age of 19, she starred in her first film, The Hero of Chin Chow. The English name of that movie is also Hero of Waterfront. Basically, it is a Kung Fu film.
Many of the movies she has appeared in are based on the novels of Chiung Yao. We said she has many movies, almost as many as Jackie Chan. In total, Joan Lin has made more than 70 movies during a career spanning 10 years.
Joan was born into a poverty-stricken family. As such, she had a difficult life, but the gutsy young girl was determined to rise above the difficulties.
As she blossomed into a beautiful teenager, she started looking for acting work. Her debut movie in 1972 helped her gain recognition.
After making her entry into the world of acting, it did not take long for her to establish herself as a popular actress.
During the 1970s, Joan Lin appeared in several movies and portrayed diverse roles. In 1979, she had her best movie role to date, portraying a mute young woman in the movie, The Story of a Small Town.
That role helped her win the Best Leading Actress trophy at the 16th Golden Horse Awards. The same year, she appeared in the hit movie, Wang yang Zhong de yitiaochuan.
By the end of the 1970s, she established herself as one of the most popular Taiwanese actresses of the era. But as she got married to Jackie Chan, Joan retired from acting in the early 1980s to devote herself to the family. The Taiwanese actress wanted to spend more time with her husband and children.
Lin, alongside Charlie Chin, Chin Han, and Brigitte Lin, was dubbed the Two Chins, Two Lins by the Taiwanese and Hong Kong cinema industry. They were famous for starring in box office hits, many of which were movie adaptations of a Chiung Yao novel.
Personal Life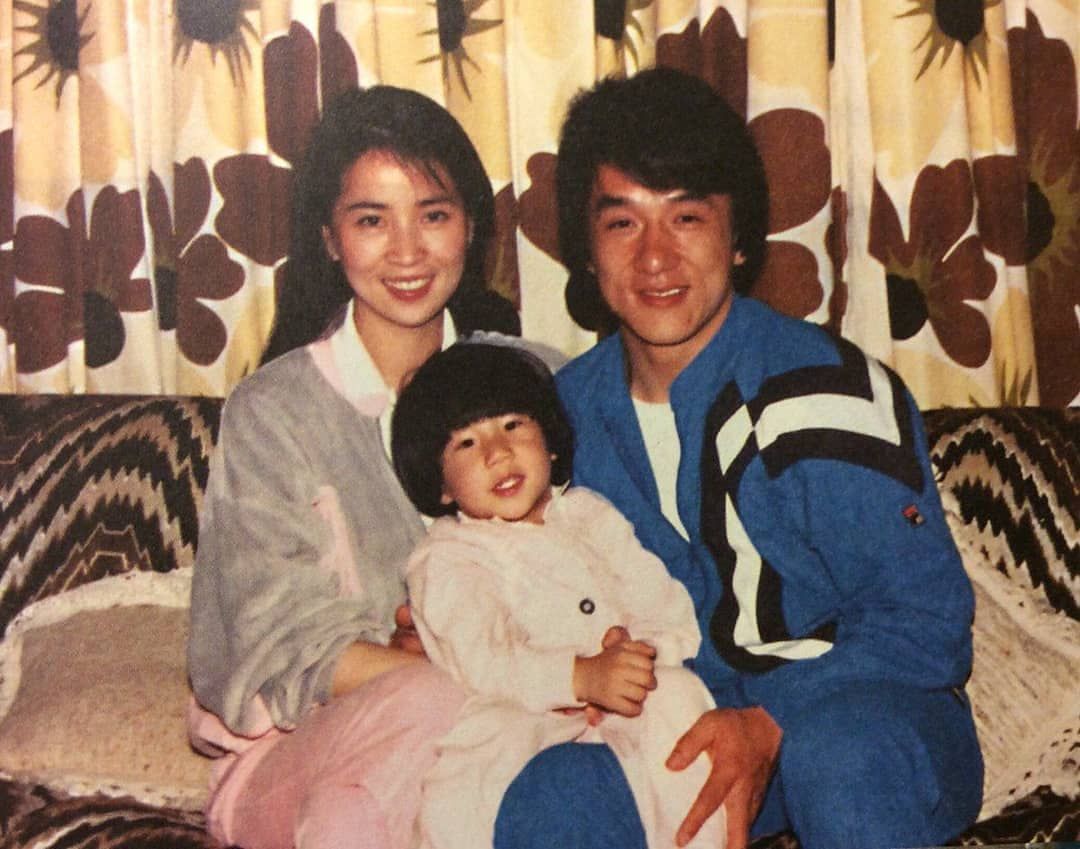 As we said before, she is married to Chinese actor Jackie Chan. The two met in 1981 and became romantically involved. Joan soon got pregnant and Chan asked her to marry him.
They got married in December 1982 and soon after got their son, Jaycee. Over the years, their marriage has seen ups and downs, mainly due to Chan's infidelity. More on that later. Fun fact: they secretly got married in Los Angeles in 1982, and their son Jaycee Chan was born the day after they got married.
Following childbirth, Lin retired from the film industry.
The love story between Joan and her husband Jackie Chan lasts for almost 40 years. Their love affair resulted in early pregnancy. When filling in the birth form, she asked him if it would be okay to enter his name as the father, to which Jackie agreed.
At this point, Joan was actually more popular than him, and that is why Chan's manager suggested it would be even better if they got married.
Over the years, she has been pulled into several uncomfortable situations. For example, in 1999, the infidelity and affair between her husband and actress Elaine Ng surfaced. Elaine had become pregnant and many speculated Chan was the father. Many believed the incident would cause Lin to divorce her husband. But she chose to forgive him and save their marriage.
In 2015, Jackie Chan admitted he married his wife only because she was pregnant, and he wanted to raise his child. He also admitted he has not always been faithful to his wife. In some way, he wanted to say because he married only for the child, he felt that he had the right to try to find his true sincere love with someone else.
Unlike her husband, Joan has never had an affair. After retiring from acting, she has been completely devoted to family. She doesn't have any Instagram, Facebook, or Twitter accounts.
Awards and Achievements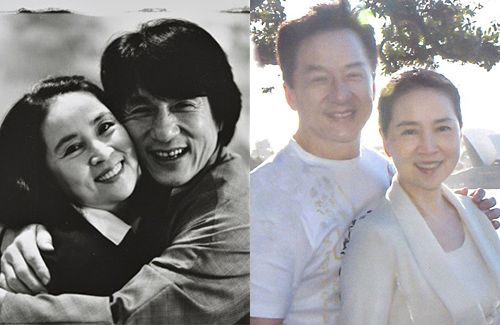 We said before that at the time of their marriage, Joan Lin was actually more successful than her husband, actor Jackie Chan. Yes, Chan has more than 140 movie credits to his name nowadays, but the majority of those came in the 1990s, 2000s, and 1980s.
Joan had more than 70 movie credits in the 1970s. She has been nominated for Golden Horse Award two times, once in 1978 for the movie He Never Gives Up, and once in 1979. She won the latter for her performance in The Story of a Small Town.
Net Worth
Joan Lin has a marvelous career behind her. She started from the bottom, from the worst poverty, then worked on a farm, and then got popular as one of the most famous Taiwanese actresses, winning awards and accolades.
Joan has never publicly declared her salary. Some estimates suggest she has a net worth of $1 million. In 2007, she sold her house in Los Angeles and moved to Hong Kong.
We have to note, that is way lower than the net worth of her husband. In the 2000s, Jackie was maybe one of the most recognizable film stars in the world. As of 2016, he was the second-highest paid actor in the world.
As of July 2022, Jackie Chan's net worth is around $520 million.