| | |
| --- | --- |
| Real Name: | Khalyla Shangra Kuhn |
| Birthday: | October 31, 1984 |
| Net Worth: | $1 million |
| Height: | 167 cm |
| Occupation: | American Youtuber, Podcaster, TV Personality, Social Media Influencer, Entrepreneur |
Several years ago, Khalyla Kuhn was nobody. But things changed when she met Bobby Lee and married him. We know her as a famous YouTube artist and a huge mystery. Her biography has been a mystery to Lee's fans.
What can we say about her? Well, you can say Khalyla Kuhn is an American social media personality, famous for co-hosting the podcast TigerBelly along with her husband, comedian Bobby Lee.
Her podcast has thousands of subscribers and millions of views on YouTube. Her podcast is also available on iTunes. During her podcast show, she interviews popular stars, including Jordan Peele and Eric Stonestreet.
Early Life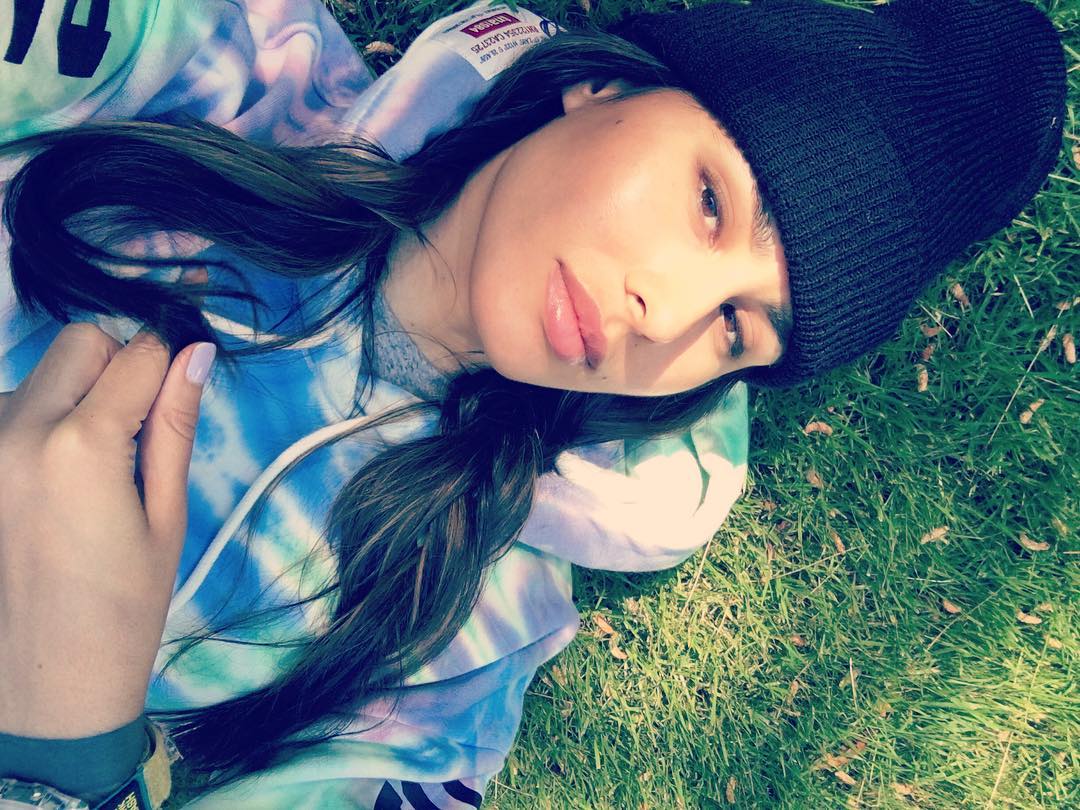 As we said before, her biography and history are quite a mystery. But we know a thing or two about Bobby Lee's wife. Born in October 1984, in Cebu, Philippines, Khalyla Kuhn is an American. She has a mixed ethnic background. Some sources claim she has a Filipino lineage, and others say she is half Egyptian.
Khalyla has a younger sister named Julia. Some sources say her sister's name is Julianna Kuhn. There is no information about her father, but her mother's name is Marites Kuhn. Over the years, Khalyla has shared very little information about her personal life, early life, education, and everything else. We do know, however, that her father was an American, while her mother is Filipino.
Her family relocated to the United States shortly after her birth. This is where she and her sister Julia grew up. Following her graduation from high school, Kuhn enrolled in college, pursuing a biochemistry degree and career.
During her studies, she also worked as a tutor, assisting struggling anatomy, microbiology, and physiology students. She did it to supplement her earnings.
Career
Khalyla Kuhn started earning money while she was in college. But it wasn't until she started hosting the TigerBelly podcast that she really started to get money.
Before starting her podcast, she worked as a private tutor teaching physiology, anatomy, and microbiology. At one point, she also worked as a waitress before starting her relationship with comedian Bobby Lee.
She started the podcast in 2016 with her then-boyfriend Bobby Lee. Their podcast gradually gained popularity. Over time, their YouTube channel started gathering subscribers, with the number going above 300,000 as of June 2020.
Some of their most viewed videos on the channel include Tom Segura Shares His Limo, Theo Von &The Frisbee, Hila and Ethan Klein of H3, and more.
Khalyla Kuhn and her husband Bobby Lee have a secondary channel, called TigerBellyClips. There, they post highlights from their primary podcast channel.
Fans can find the podcast on YouTube and iTunes. But she is present on other social media platforms as well, including Twitter and Instagram. For example, she has more than 130,000 followers on Instagram.
How Did She Become a Podcaster?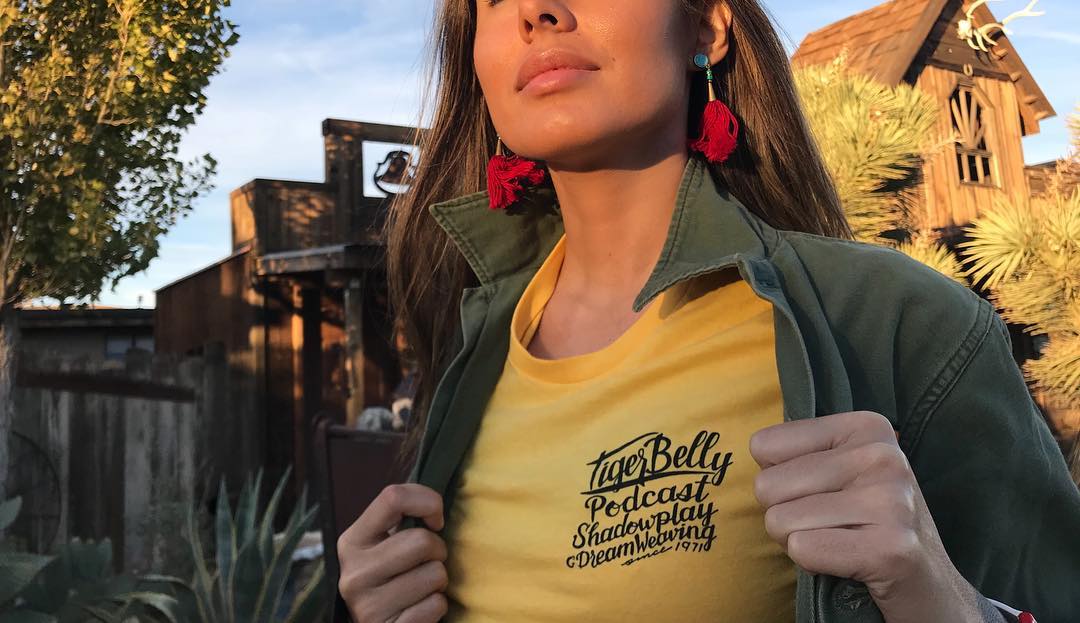 Here is a fun fact, initially, Bobby Lee and Erik Griffin were supposed to work together on a podcast. But due to timing issues, they couldn't work.
During his period, Kuhn ended up being admitted to the hospital for her heart condition. With nothing to do while at the hospital, she decided to launch the TigerBelly podcast. After a while, two more members joined, including sound engineer Gilbert Galon and producer George Kimmel.
Bobby Lee initially composed the TigerBelly' intro song, called Shadow Gook. Then, he formally joined the crew.
The TigerBelly Podcast focuses on the issues of the Asian American community. They discuss various subjects, including sexuality, racism, politics, adolescence, and more.
The show always ends up with a segment called Unhelpful advice. During this period, Gilbert reads out the listener's questions. Sometimes, they also add the MMA minute segment, a time during which Bobby Lee and his wife Khalyla Kuhn talk about mixed martial arts and UFC.
Personal Life
Here is a fun fact. It is also an encouraging one. Khalyla met Bobby through the popular dating application Tinder. Lee wanted to date tall women, so he was instantly attracted to Khalyla, who stands at 5 feet and 6 inches tall.
Bobby, Born Robert Lee Jr. is an American stand-up comedian, and actor. He was a cast member on MADTV and started with a couple of comedy movies.
The two got married in August 2016 at New York Church. Following her marriage to Bobby Lee, Khalyla's popularity increased.
But that also brought some negative backlash, as she started getting hate comments on social media. Many claimed she only married Bobby Lee because of his fame and money. Kuhn took to her Twitter account to say it was not the case.
What does she want to do? Well, Khalyla enjoys traveling with her husband. Just one look at her Instagram profile, and you will see pictures of various holiday destinations in the United States. She also loves dogs and has one named Gobitron.
As of July 2022, Khalyla and Bobby do not have any children together.
Is She a Gold Digger?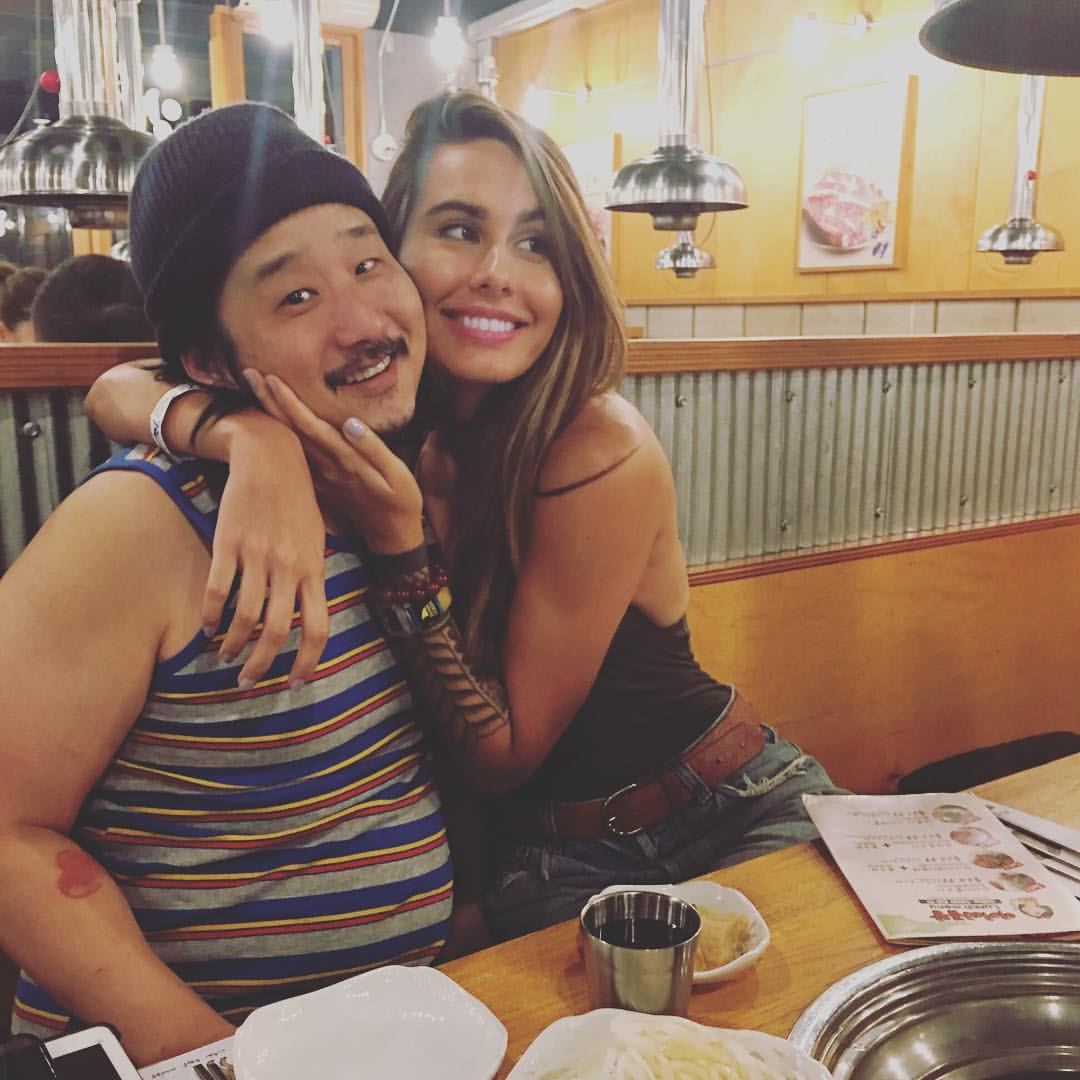 Known for her extravagant lifestyle, Khalyla is often accused of being a gold digger by Bobby Lee fans. She loves expensive clothes, cars, and vacations. She has refuted all the claims and often says she was living a good life even before meeting Bobby.
Bobby is a famous American actor and comedian, with a net worth of more than $1 million. Because of all the smoke, in early 2022, there were reports that the two separated or divorced. But that was not the case.
Speaking about her gold digger status, here is a fun anecdote of 2018. She made a joke about her spouse, saying if it hadn't been for his money, she would not have married him. But that angered fans and she had to explain her side on Twitter.
Over the years, she was accused of cheating with athlete Brendan Schaub, namely in 2019 when a text conversation between the two surfaced. But it was later proven they talked about sports.
And one last thing. Do you remember the episode, somewhere before the pandemic or during the pandemic, when she donated Bobby's money without asking him?
She said "we made a donation to some organization", and Bobby responded with "no we didn't". She then laughed and said, "oh you do not remember? Well, I made a donation on your behalf".
That might be sketch comedy, but it is the same type of behavior that angers fans. Is she a gold digger or not? You cannot judge. Only Bobby knows the answer to that question. We can only speculate.