2020 was a year wherein the monotony of life was at its highest. With the restrictions being in place hardly anyone got anything new to do. However, 2021 brings in a bit of relief with the restrictions slowly being lifted. People slowly move towards new adventures like getting a new job, acquiring new habits, and even moving to a new place to live in.
If you are someone who is looking out for packing tips as you plan to move to your new home then read along.
Start With Cleaning
This has to be the first step when you want to start packing. Get rid of years of accumulated dust from items that were not in use. Get your hands dirty and go through the entire attic and basement where things have been stored for years. The good part of cleaning first is that you get to go through all the items that lie in your house and you can understand which ones should be taken to the new one and those that will have to be disposed of. Another positive impact that this arduous task will bring is that you won't have to clean the items when you have moved them into the new house.  You can merely unpack and start setting them up all the while keeping your new house dust-free.
Hire Removal Services
Now that everything around you is fresh and clean, you have to sort the things that need to be taken to the new house. Instead of running around looking for quality boxes and then hurling them into your car, contact local removal companies to help you out. They are easy to find and make the move actually easier. Companies like Bayside Removals offer their furniture removal services not just locally but to literally any part of the world that you plan to move to. Such services help you with quality packing boxes and provide the right type of protection layer so all your items reach the new destination safely. This surely lessens way too many moving hassles out of your way.
Rent A Storage Unit
There may be some items that you would not like to keep with you, you can sell or donate those. However, there can be some small or big items that can be useful to you in the future or merely have some emotional attachment that doesn't allow you to just toss them away. This would put you in a dilemma as you wouldn't want to part with them nor would you want to clutter your new house. In such circumstances, your best option is to rent a storage unit. You can store all the items that you feel you will need in the future and get back to them when you have the time to sort them out. These storage units provide weather-proof and secure conditions to store your belongings.
Keep A Separate Bag For Necessities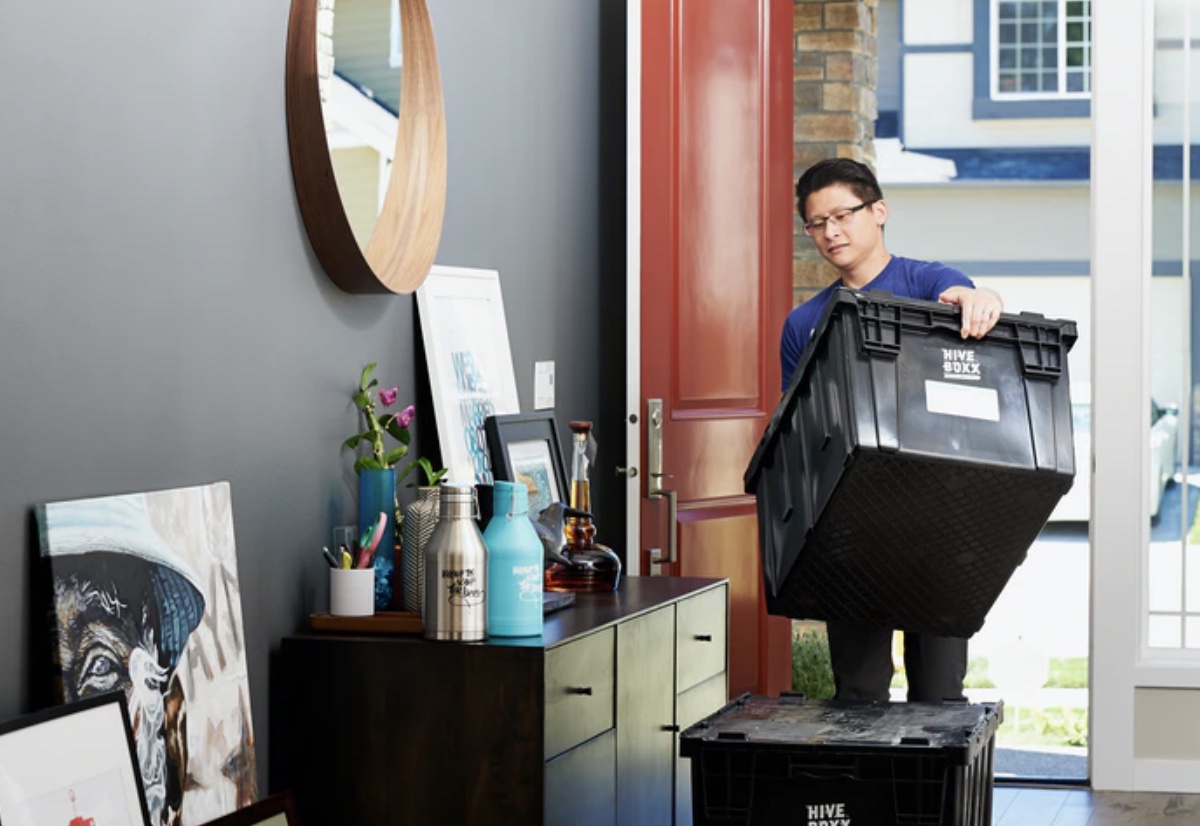 In the perfect world, you would like to move into your new house with all your belongings, unpack them and right away start living a comfortable life. Unfortunately, the reality is far from that. While the moving services will help you get all your belongings in a safe way to the new house, you will still need time to sort and arrange everything to where you want it. Moving into a new house can be exhausting. The last thing you want to do is look around in a frenzy to find basic sanitary or other items just to get through the next day. For this reason, pack a box of necessities that will be needed for a week so you don't have to stress about toothbrushes, medication, or other items. You can then peacefully unpack at your pace.
The above tips can help you move in an organized manner. The first step to moving to a new house is to start now. Don't delay it for tomorrow. Segregate your items into piles that have to be sold, donated, moved, and trashed. Take one step at a time, and don't over exhaust yourself. While it may seem to be a lot of effort, when you move into your new house with the least clutter, you will be thankful for the space you have.