Wanting to become famous online for the sake of others is a great thing to do because you have the interest, dedication, and will know the necessary facts so that you can alter lifestyles and influence other people. Here are some tips if you are the one who wants to help others so that you can become the next big new thing online.
Decide Your Platform
When starting an internet career you need to realize that there are many options for you out there. The most popular platforms that people use are YouTube, Instagram, Tiktok and you can choose according to your needs and the way you want to manage your online channel. With much power also comes much responsibility. A social media influencer has great stress and obstacles in their life. You must put in the hours if you want to make money and create a living from social media influence. Because social media is such a competitive business, gaining authority in your field can be difficult, but nothing is impossible. Check out how you can get likes to increase your authority in your field
Learn Your Target Audience
Before you start creating content and posting it on social media, you need to know who your target audience is. Influencers have control over their followers and establish strong ties with them. To become an influencer, you must first understand who you're targeting and then execute successfully to gain a loyal following. To better understand your audience, start by researching your current following base to gather insights into their personalities and interests. Most social media platforms have an analytics feature that may help you learn more about your present audience. Twitter Analytics, for example, can reveal information about the interests, genders, and locations of your current followers.
High-quality Content
An important step in being an influencer is to provide your audience with useful and relevant material. If you can interact with your audience, more individuals will be affected by your thoughts and suggestions. The most important condition for being an influencer is that your followers actually listen to you. You'll need to come up with a content strategy and use a range of content forms, including those that your target audience enjoys.
High-quality photographs and videos will be critical to your success as a fitness influencer, regardless of which social media channels you focus on. Even if you're only snapping images with your phone, learning a few photography principles will go a long way toward helping you generate eye-catching material. People are considerably more inclined to tap the follow button if they like what they see.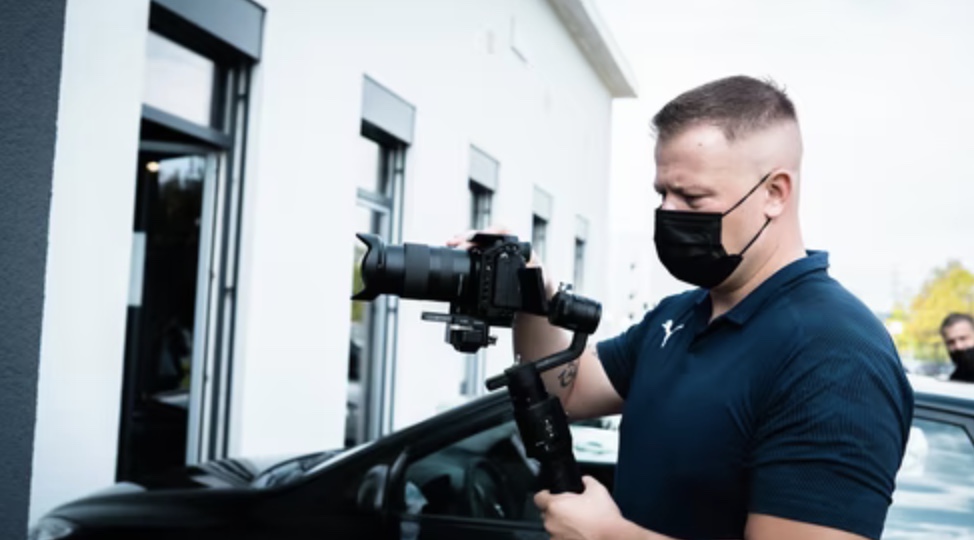 Be Consistent
Consistency is always required for fitness, and becoming a paid fitness influencer on social media is no exception. You're likely to confuse your followers and risk losing their attention if you post eight times in one day and then don't post for several weeks. Instead, make a plan for what you'll publish on social media, when you'll post it, and where you'll post it. Then stay with it. This establishes a bond of trust and loyalty between you and your fans. It also promotes the kind of trustworthiness that sponsors seek. Moreover, content creation in advance and scheduling articles with an app is an excellent way to help you stay on track.
Tell Your Story
Your account should, by default, tell the tale of your fitness journey. Because this is one of the best ways they can connect, your followers will respond positively. Your fans will appreciate your candor and willingness to share details about your personal life. It helps to demonstrate to them that you're not just engaging with them to boost your stats or for your financial gain, but that the influencer account is run by a genuine person who wants to help others and share the knowledge. You may use photographs, videos, and tales from your real-life experiences to market your brand by inserting particular aspects of your true experience in the story.
Be An Authority
Fitness influencers must be recognized as experts in their fields. It's not enough for your social media fans to like and follow you, but they'll also have to trust you if you want to be a successful fitness influencer. Why would people listen to or act on your product suggestions if they don't regard you as a trustworthy advisor? After all, companies will pay you for your capacity to influence views and purchase choices.
Being a social media fitness influencer appears to be a wonderful lifestyle. It seems like a dream come true to get paid to keep in shape, shoot beautiful photos, and explore new goods. Yet, you need to be super responsible, reliable, appealing, and interesting to your potential followers to make yourself stand out. So wake up the influencer in yourself and enjoy the fame and joy of sharing your knowledge and experience with other people.