Camping is a great activity to engage in on weekends and holidays. It's a way for people of all ages and walks of life to commune with nature and spends quality time with their families. However, what separates real campers from the occasional or amateur camper is that real campers always go prepared! If you're interested in getting into camping but don't know where to start, here are 4 of some of the essential items for your next outdoor adventure.
A Backpack
First, camping requires a lot of preparation and supplies. The first thing you need is a reliable backpack to carry all these things in. A really good pack should carry around 50 litres because it will be able to hold your tent, sleeping bag, food, clothes, cooking equipment, etc. Here is what to look for when choosing a backpack:
Durable Material
Your backpack needs to be durable. This includes the zippers, the straps, and the buckles. If you're camping outdoors during any season except summer, then your bag will experience changes in heat, sunlight, rain, wind, and cold temperatures. All of these could affect the condition of your backpack. Materials that are best for this are those that are made from nylon or polyester, as these can endure changes in temperature and outdoor elements very well. These are preferable to cotton because cotton is slow to dry and can break down when wet.
Cross Straps and Hip Belts
A good quality pack will have two straps at the bottom of the pack where you can hook/attach sleeping bags or other items. It will also have a waist strap that helps you carry heavier weight more efficiently, plus it keeps your load close to your back so it's less uncomfortable. Without these three things, you're going to be stuck with an extremely heavy load that could lead to discomfort and injuries while hiking up hills or even mountains!
Padding
If you want to carry around heavier items like tents or cooking equipment, make sure that your pack has enough padding on its shoulder straps and hip belt areas. These are areas where excess weight can really take a toll on your back (shoulder straps) and waist (hip belt). Some of the most uncomfortable backpacks will have unpadded foam for their shoulder straps and hip belts. This kind of padding is insufficient because it doesn't disperse or distribute weight properly.
A Tent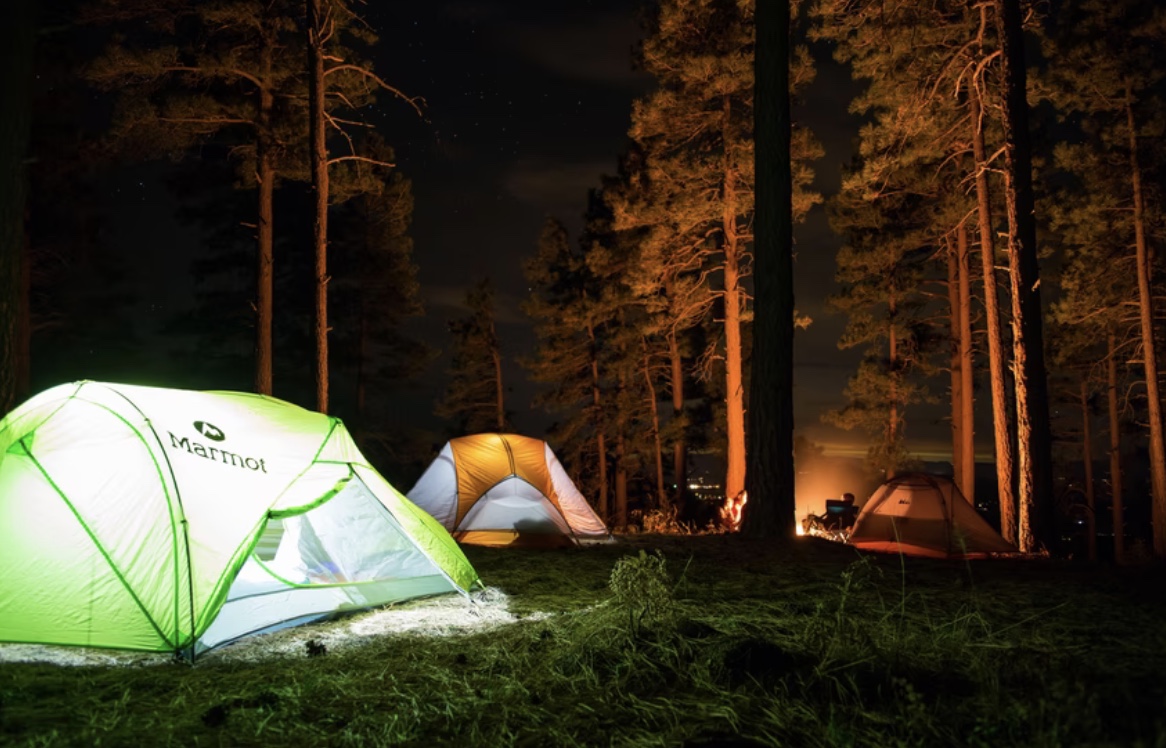 You need shelter when you're camping. This is especially important if you're rock climbing or hiking different mountains and trails during the night. Here's how to pick the best one for you.
Size
Be sure that no matter what size you get, it can fit at least 2 sleeping bags side by side on the floor of the tent with some extra room for other items like clothes or handbags. Look for tents with plenty of headroom too because nobody wants to feel cramped while trying to sleep!
Lightweight
Second, your tent needs to be lightweight. This is important because it means you can carry the tent with ease on camping trips, especially when there are several people in your group. Most single-walled tents are actually very lightweight but if possible look for double-walled ones too since this won't make your shelter any heavier.
Ventilation
If possible, get tents with mesh roofs and extra vent holes on the walls. Ventilation is key if you want to stay cool and fight off mosquitoes and other bugs. The mesh allows for ventilation when it's hot outside while the extra vent holes allow you to keep your door open for more light.
A Sleeping Bag
A sleeping bag is perhaps the most essential item of all. When you're out camping, this will be your bed for the night!
Your sleeping bag must be comfortable enough to sleep on inside, even if it rains or snows at night. Look for bags with plenty of insulation (down or synthetic fill) because this kind of insulation keeps your body warm more efficiently than bags without insulation. These types are best suited for colder weather and can keep you very warm on chilly nights outdoors.
A First Aid Kit
This is especially important if you or someone in your group has any allergies or medical conditions.
A quality first aid kit will contain bandages, tweezers, scissors, gauze pads, and tape for minor injuries like blisters. It should also have medications to stop itching from bug bites, soothe pain from headaches and simply keep cuts clean until they heal completely!
All of these items are very important when you're out camping. Remember to buy the best quality equipment you can afford because this will make your trip far more pleasant and safe. If possible, look for lightweight materials too since less weight means more comfort for you when carrying these items over long distances!