Formal shoes are for formal or smart casual occasions. They are very different from sporty and casual shoes. These are the daily wear kind of shoes as they are worn as official wear, to functions such as weddings.
There are vast options of formal footwear to choose from for a suitable pair of shoes ideal for a formal occasion. With the correct information, you'll be able to get the right shoe to wear for office, party, wedding, or any other formal event. The following tips will be of great help as you decide which pair of shoes best suits you;
1. The fabric of the Shoes
Formal shoes are impressive and even better when made of quality fabric. For men, leather is the preferred material for different shoes categories. Though leather is a good fabric, it is not suited for wet environments. You can choose shoes made of other materials if you live in a usually damp area. A shoe made of quality fabric will be firm but still supple. They'll as well be long-lasting.
When purchasing a formal shoe, thoroughly check the quality of the fabric for any defects. The smell of the shoe should tell you if it has been made to perfection. The finishing of the shoes shouldn't be visible or tacky on the fabric.
2. Choose the Right Color
Traditionally, formal shoes are mainly in two colors. They are either in black or brown. These days, however, maroon, tan, and blue colors are accepted as formal footwear depending on the design. Black is a universal color. Therefore, they are easy to match up with most formal wear.
It is also good to know that black shoes are considered more formal compared to other colors. Black shoes are preferred in conservative environments instead of colors such as tan, brown, maroon, and blue shoes. Black shoes would be safe wear when attending a formal occasion. It is a sure bet any day, any time.
3. Go for Classics Formal Shoes
In the market, there are so many options of formal shoes to choose from. Go for the classic formal shoes. You'll be safe. Classic shoes are determined by their brand and are simple in design and shape.
Classic shoes are as well versatile and reliable and suit every occasion and season.
Classic styles are forever trendy and a fashion statement. Examples of classic shoes for men are the Oxfords and brogues which are closed laced, have rounded front, and with patterning. Women's classic shoes include court shoes and pointed-toe high heels, which suit every formal occasion.
4. Consider the Design
Go for designer shoes of good quality and are versatile to be worn with any outfit. Formal designer shoes are expensive but worth the investment. They are made of leather, if it's men's shoes. The shoes should look good with the outfit you wear them with.
Opt for shoes that are a balance between square and pointed shoes. Men's popular formal shoe designs are brogues, derbies, monk straps, loafers, among others. For women, go for closed-toe, comfortable, and conservative designs for formal occasions such as office wear.
5. How Comfortable are They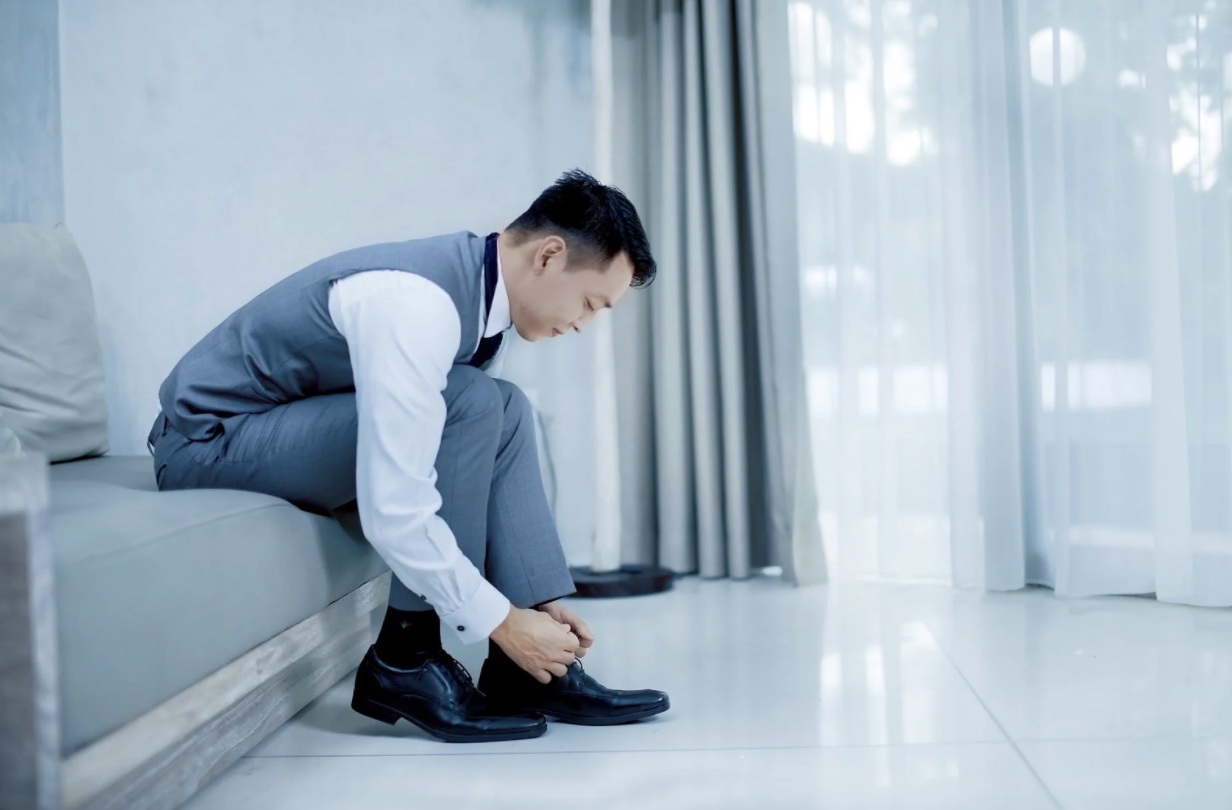 Settle for a pair of shoes that you are comfortable with, and that's a perfect fit for your size. Select shoes that will provide stability and support as you walk in them. Comfortable shoes will be good to go whether you're on your feet for hours on end or seated. They'll perfectly fit your toes and feet and help you retain a good posture and gait. Be practical on what shoes you wear to an event. For instance, high stilettos are great to wear to a wedding but would be impractical to go with to a garden wedding where you'll spend half of the time pulling them off the ground.
Shoes are a part of the outfit, and they make a statement just like the suit you choose to wear to an event. Be sure to be correctly attired for the formal occasion you attend. Invest in designer and classic shoes that are made of good fabric. They will serve you for a long time. Classic style shoes are multi-purpose, and that means you'll be sorted out for a long time whenever you have a proper place to go to.
Be sure to consider your comfort as you choose the pair of shoes to settle for. There is no more extended day than when one decides to wear an uncomfortable shoe. All your attention will be on your feet and toes as they scream in discomfort. Go for suitable shoes, and you will enjoy your day as a classy person.